Cool IKEA Finds Under P300 You Can Gift Yourself This Christmas
Dec 13, 2021 &nbsp • &nbsp Kyzia Maramara
You don't need to shell out a ton of cash to reward yourself on a year well done. You don't need to spend a lot to buy stuff from the newly opened IKEA store either. If you've always admired this furniture store from afar, you'll be glad to know there are items that are so affordable, you could probably get them as gifts for your friends too. Check out our IKEA Philippines finds under P300.
Svallet Work Lamp – P200
Get this cool, minimalist 14-inch tall lamp to light up your lonely nights pulling overtime at work. It's made with recycled plastics and has even received the international design award Red Dot Award. Full disclosure: you do have to buy the light bulb separately but that won't cost more than P100! Get the Svallet Work Lamp here.
 Marius Stool – P290
You probably need more stools around the house so any friends and family who drops by unexpectedly can have room to sit. This one is 17 inches tall and is made from polypropylene so it's easy to clean. You can get a few (because really, you never know when you'll need them) since they're easily stackable. Shop for your Marius Stool here.
Grejig Shoe Rack – P300
The Grejig Shoe Rack can vibe with your room's minimalist aesthetic since it's a simple elevated black wire rack. It can fit three shoes at a time. If you've got more footwear you want to display, you can purchase more than one and stack the racks on top of each other. And if you're not using it, you can fold it and stuff it behind your closet to save space. Get your Grejig Shoe Rack here.
Dimpa 3-Pack Recycling Bags – P290
Part of being a responsible adult is learning to recycle and segregate your waste. Don't mix your food with dry waste! You can actually donate used cartons, glass bottles, and stacks of paper. The IKEA Dimpa Recycling Bags can help you do just that. It comes in three colors — white, dark gray, and light gray. You won't have trouble transporting these since they come with handles and labels too. Get your Dimpa recycling bags here.
Hållabar Bin with lid – P290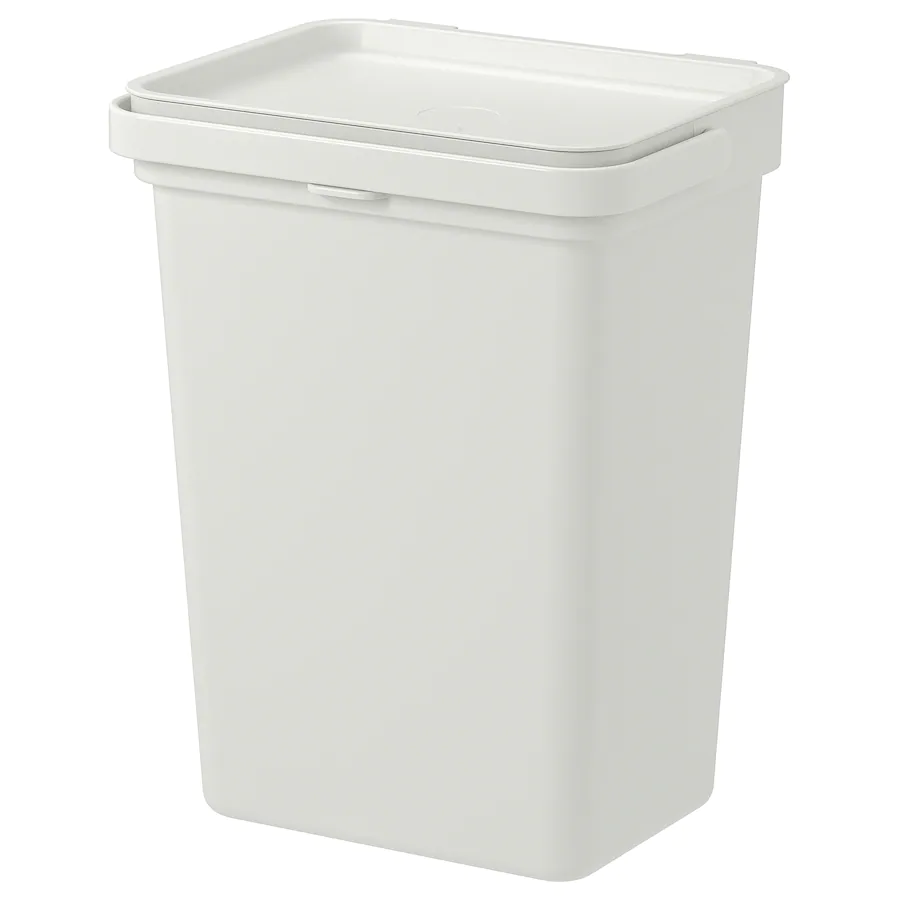 Keep your space tidy with an equally tidy-looking trash bin. The Hållabar Bin can carry 3 gallons of trash before it needs emptying. It comes with a liner that secures your paper bag or plastic bag for easier removal when you need it. There are other larger sizes of the Hållabar Bin with lids so you can sort your waste however you want to. Get your bin here.
Förfina 10-piece travel set – P190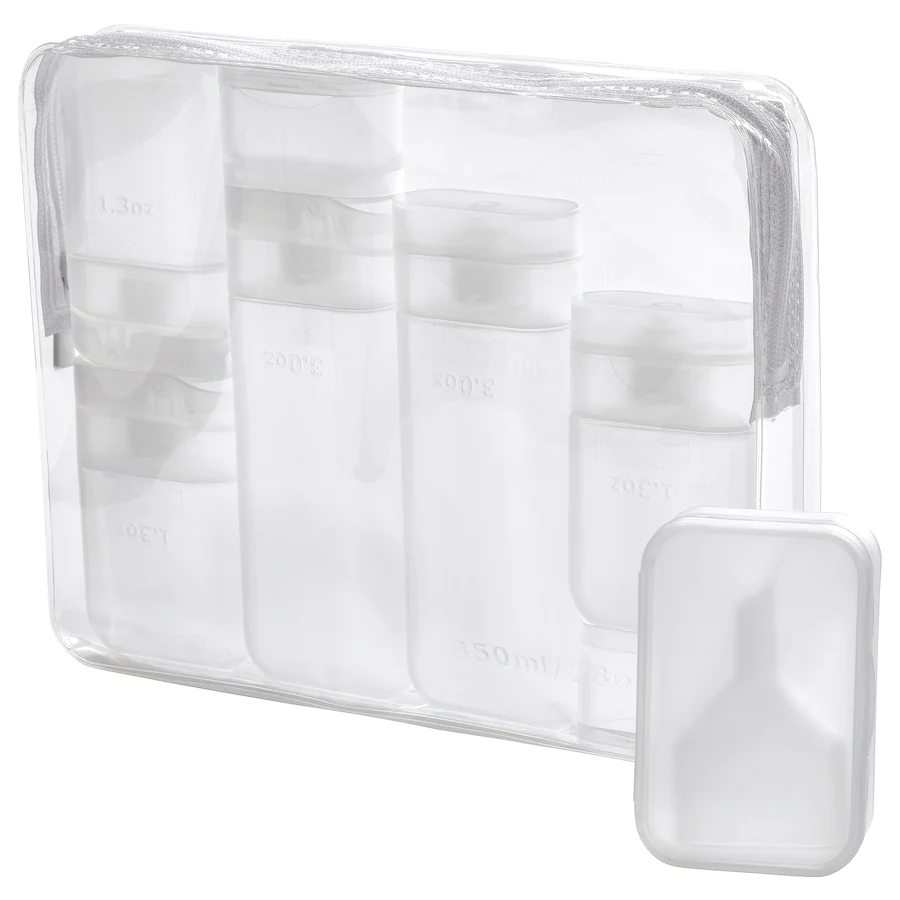 If you're the type to be "makalat" when it comes to traveling. this 10-piece travel set can help you get organized. When it comes to toiletries, at least. The containers are measured with the permitted volume of liquid you can carry when you fly. Put your toners, shampoo, conditioner, perfume, and everything else you need to survive your planned 7-day trip to Japan (or even to Siargao). Get a set here.
Reko 6-Pack Glass – P90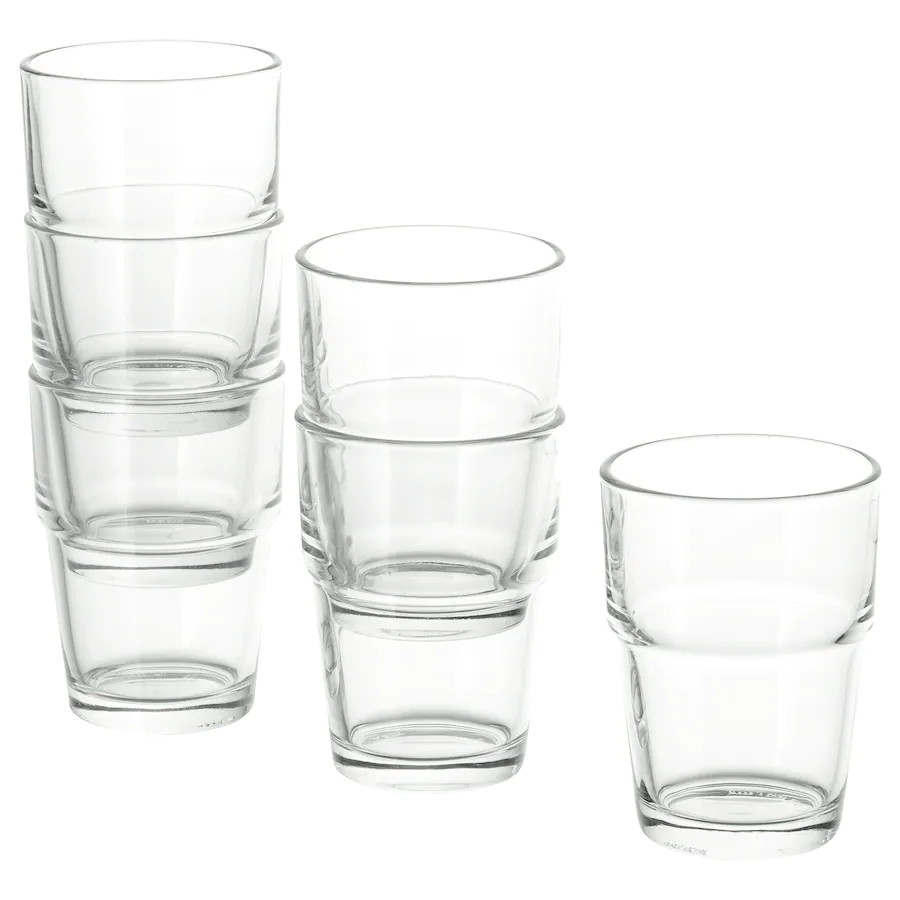 You know you're an adult when you get excited about purchasing 6 glasses at less than P100. There's no better time to replenish your stash of broken glasses than now with the Reko 6-pack. It's stackable and perfect for letting your guests use it. Or for sneaking a glass of milk to go with your Oreos at 3 AM. Get yours here.
Tromma Wall Clock – P120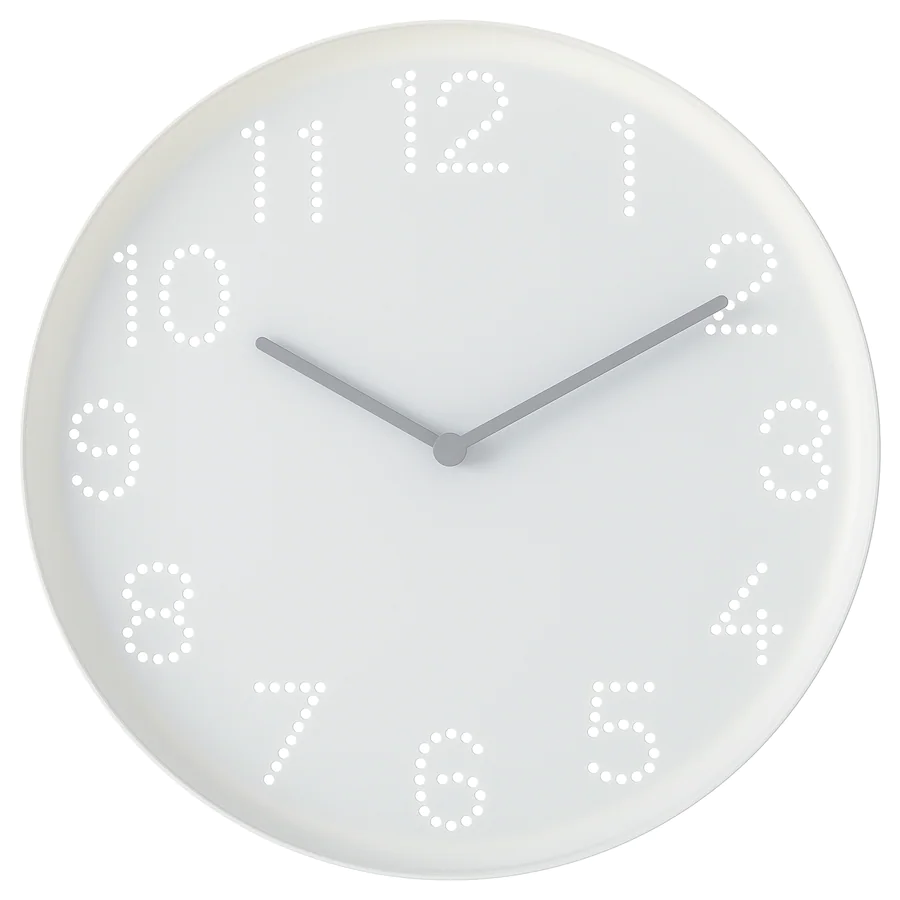 Simple and classy, the Tromma Wall Clock is just what your white-and-light aesthetic needs. The numbers are made from small, punched holes so they take the color of the wall behind them. This does need separate 1-pc LR6 AA batteries for it to work. Get your Tromma Wall Clock here.
Check us out on Facebook, Instagram, Twitter, and YouTube, and be the first to know about the latest news and coolest trends!