"I'm single, not lonely"
Feb 9, 2017 &nbsp • &nbsp Eldrin Veloso
In this age when society is reduced to dichotomous thinking, there is a giant duality that plays over and divides the world every February 14 – singles and couples. And since some genius decided that we should have a day dedicated to those entangling themselves to the social construct of being in love, those of us who aren't entangled are left on the curb to question why we are not celebrating on this day. And why we are left on said curb.
We get it, couples. This is your day. But we should be equals the rest of the year, right? After all, if you really look at it from a certain perspective, the only difference between our lives is you found someone who would agree with the society calling you a 'couple'. We're good.
So, when you start assuming about certain aspects of our lives based solely on our singlehood, that's where we need to draw the line. The only thing you can absolutely assume about us is that we are not in a relationship with anyone; these misconceptions are isolated instances, sensationalized enough to seem like a universal truth. Sounds familiar?
Goal: Be coupled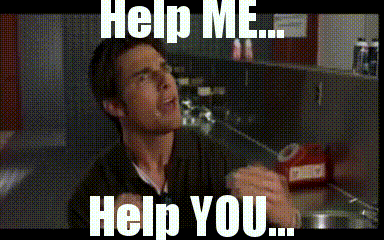 "Try mo kasi lumabas. Or use dating apps. You want me to set you up? I just want you to be happy."
Again, the black and white argument. It doesn't mean that since we're single, we so want to be in a relationship. Of course, to be in a relationship is always a possibility, but never a necessity. And should we decide we're ready to be a couple, we'll ask for your help if we need it.
But, if we don't, butt out. We are single because we can function as a single human being.
High standards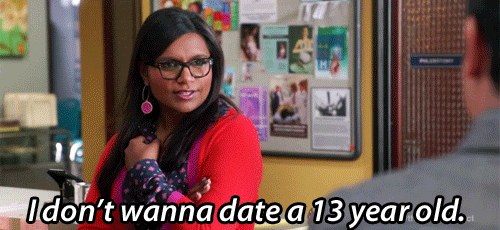 "Ikaw, walang karelasyon? Ang taas siguro ng standards mo. Masyado kang pihikan. Ang hanap mo kasi agad yung mapapangasawa na eh."
First, what's wrong with having high standards? If you think lowering the standards is the key to meet someone, then I feel sorry for you, and for your partner if you have one.
Should the world conspire so that no one that will meet my standards, then it's my problem and not yours. Again, this stems from the misconception that we always want to be in a relationship; and thus, our singlehood could only logically be due to the fact that we can't find someone. Hate to break it to you, but I think my standards will remain as they are.
Career person
"Baka naman kasi puro ka work. Busy ka lagi sa trabaho kaya wala kang time mag-jowa. Workaholic ka siguro. You know, your work will never say 'I love you, too'."
Yeah, but it will pay me so I can, if needed, pay for dates where I can say I love you. Again, what's wrong with working hard? Working for my career will definitely decide my future—single or otherwise.
This may be the fault of some single people who use career as an excuse. Time has proven that career and love life are not mutually exclusive and can, in fact, be balanced. So, stop hiding behind your job just to defend you being single.
Nevertheless, this does not apply to all single people. The absence of a relationship does not mean the overabundance of career.
Unfulfilled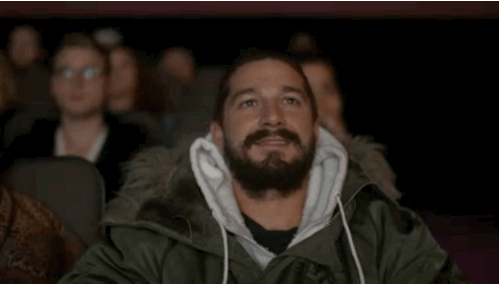 "So sinong kasama mo kapag manonood ng movie? Huh, hindi ba ang lungkot nun? Kailangan mo na ng jowa, para naman sumaya nang konti ang buhay mo."
I was born single. I was not born as a puzzle piece whose sole purpose is to find its other half. Staying single won't make me less of a person. It may not look like it, but doing things with a partner is just as fun and fulfilling if done with friends, family, or even alone. To each his own; we just choose not to anchor our utmost happiness to a specific person. I'm not saying we never will.
Just try to wrap your mind around the idea that single people are just as happy as the next couple. The idea of fulfilment is a personal quest, to be filled by you and you alone. If another person would have to fulfill you, you may feel fulfilled but you won't feel like you.
Gay
"Baka naman kasi iba ang hanap mo? Ang tagal na kasing single, nakakaduda na. Are you sure you're straight? Try mong mag-Grindr/Her."
If we could just stop rationalizing issues in either-or's, that would be great. Aside from putting the LGBT community in a bad light, assuming one's sexuality based on relationship status is the most immature thing anyone can do. Okay, maybe not the most immature, but it fares well on that list. Is it really too hard to understand singlehood that people obsess about it enough to accord absurd explanations for it?
Also, actual gays and lesbians have been fighting for their rights for years so they can proudly call themselves gays and lesbians; all we did was to be content being single. We don't earn that right.
No sex life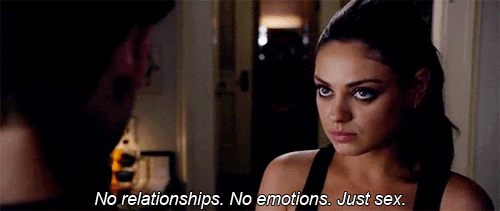 "Hala, pano yan? E di ang thirsty mo na? Naku, baka nagsara/nalaglag na yan kasi hindi nagagamit. Paano ka nagsu-survive?"
Given the upbringing of our society, I get where this misguided assumption is coming from. But let me tell you, single people can get more sex than anyone who's in a relationship. It is just a matter of choice. Sex, like relationships, is not the ultimate compass of satisfaction in life.
Bitter
"Ang bitter mo naman. Kaya ka single eh, ayaw mo sa relationship."
Thanks to the era of hugot, singlehood is now painted as a painful, emotional, and a bitter experience. All hugots may come from single people, but not all single people have hugots.
And please don't look at our fondness for independence as bitterness against relationships. You don't have to answer our "I love being on my own" with "That's just because you are not with someone." It may be really hard to accept, but we love being on our own. It gives us a certain level of freedom only single people can enjoy.
There's something wrong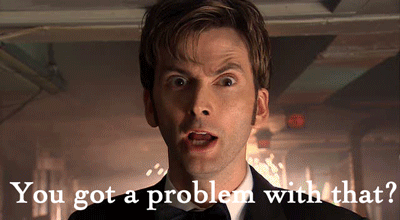 "Bakit ka single pa rin? Anong problema? Ang ganda/gwapo mo pa naman. Sayang. Bakit hindi ka pa nagbo-boyfriend/girlfriend? Siguro…"
And imagine all the rationalizations that can be thought of just to satisfy the need of explaining a phenomenon – our singlehood.
This misconception, for me, is the mother of all misconceptions. The society has been so engrossed in the concept of a romantic relationship (thanks, romcoms) that the idea of not being in one by choice has become alien to us. What we cannot understand, we dismiss as not right.
To set the record straight: there is nothing wrong with being single. There is no law that punishes a person for eating alone at a restaurant. Cinemas don't impose a 2-tickets-and-up-purchase-only rule. Spending dinner with your family on Valentine's Day is not sad and never will be.
It's not sadness. It's not loneliness. It's just singlehood.
Do you agree with all of the above? Tell us your thoughts below!