8 Ways to Level Up
the Next Presidential Debates
by Kel Fabie
The first presidential debate has come and gone, and it's good to know we're taking baby steps towards finally elevating the level of discourse in this country with a debate that mostly focused on issues, but unfortunately was mostly made up of glad-handing and lovefests, only with the fewest of exceptions.
Unfortunately, the relentless emphasis on how much the topic trended on social media, the demographics involved and all the other self-aggrandization by the network running the debate actually distracted people from the reality that despite high levels of participation via using the hashtag, an overwhelming number of the comments revolved around insults and name-calling instead of actual political discourse.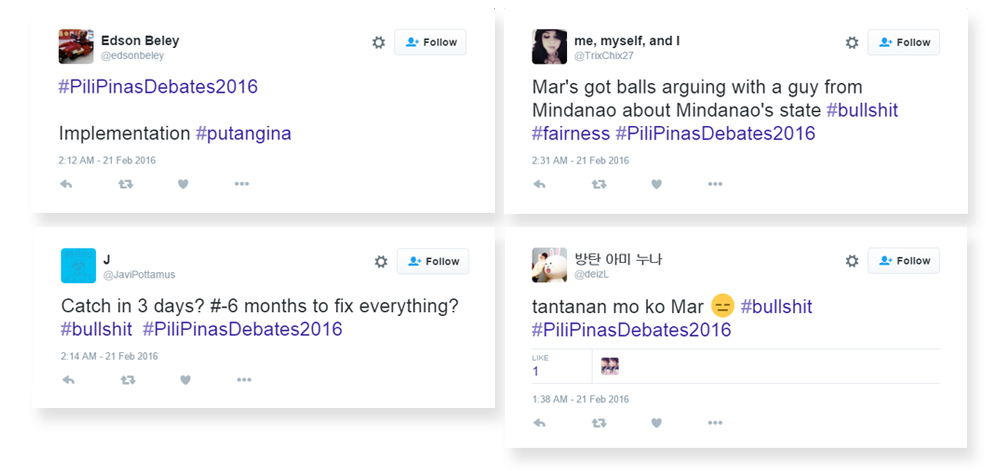 Pictured: the only thing elevated in this discussion is blood pressure.
I'm not going to tell you who performed well or did not at this point. I have my opinions, but it's more important for you to watch the debates for yourself with an open mind. There were some surprises, to say the least. What wasn't a surprise, though, was that this could've been so much better. This was definitely a good first step, but we have a long way to go. Here are just 8 ways we could improve the lot of the next Presidential debates still to come.
8. Give the discussion more time.
Via Imgur.com
Seriously? We can have #SaTamangPanahon run for three whole hours with no commercial breaks, but we can't afford to give these debates that kind of time without bombarding it with political ads while we're at it? Granted, these networks need to make money, but it should be safe to say that they're already making money hand over fist as it is. What's three hours of uninterrupted air time just to really tackle the issues properly?
7. Focus on divisive issues.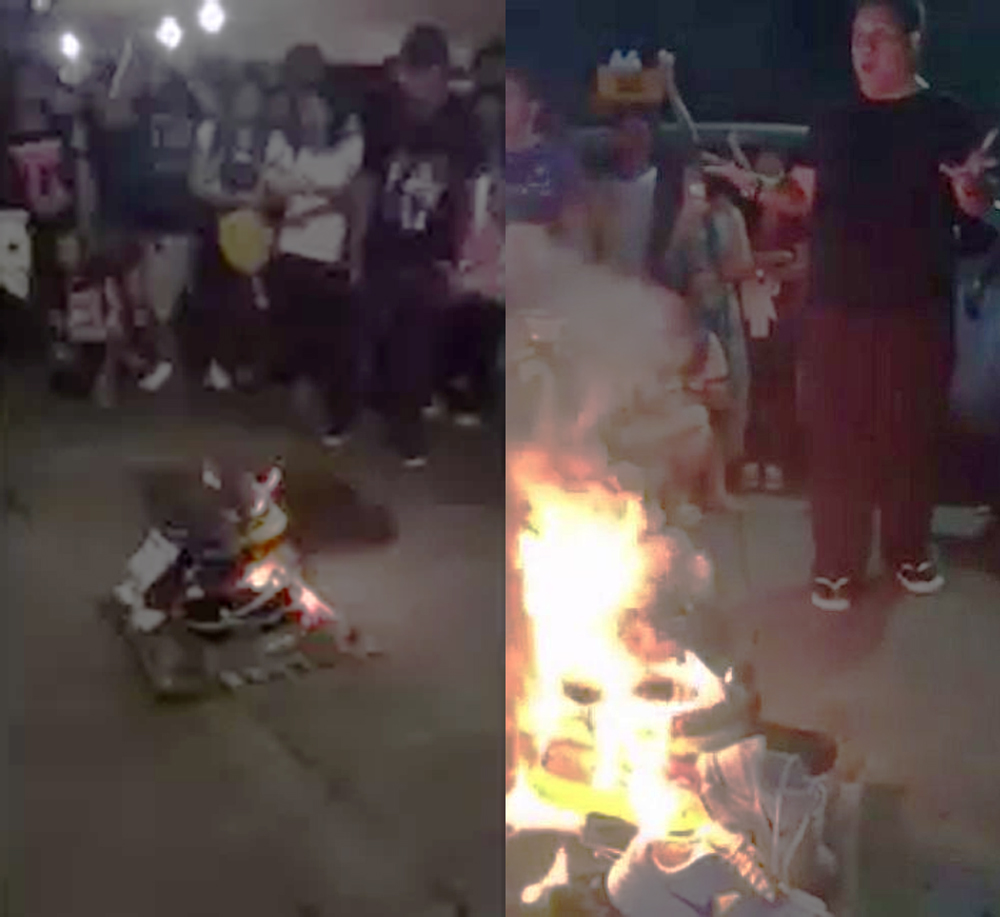 Everyone will want to alleviate poverty and solve things in Mindanao, but you know what they might not agree on? How to deal with China. RH Law. Gay marriage. Divorce. Let's talk about important topics people don't generally agree upon, but have our potential leaders duke it out so ideological lines are drawn. Call out these politicians if they flip-flop on these hot-button issues whenever it's convenient for them.
6. Don't randomize questions.

Randomizing questions might seem like a way to minimize bias, but it's also a way to just put forward patronizing motherhood statements in place of actual policy discussion. Grace Poe is perceived to have come out on top because she seemed prepared for the widest range of questions. While that's not a guarantee of anything, it also shows that the questions being randomized hardly really helps anyone engage in an actual debate.
In fact, if anything, given that we have only 5 candidates at this point, we should really just do a round robin format in answering all these questions, then give an opportunity for rebuttals afterwards. I, for one, wanted to hear what Duterte thought about the EDCA issue, but we never got that chance.
5. Provide closed captions or sign language interpreters.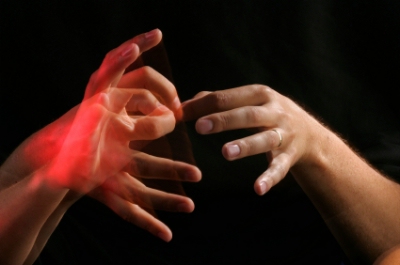 Via http://deafjamdoc.tumblr.com
This should go without saying when it comes to an issue as important as this.
4. Get actual moderators.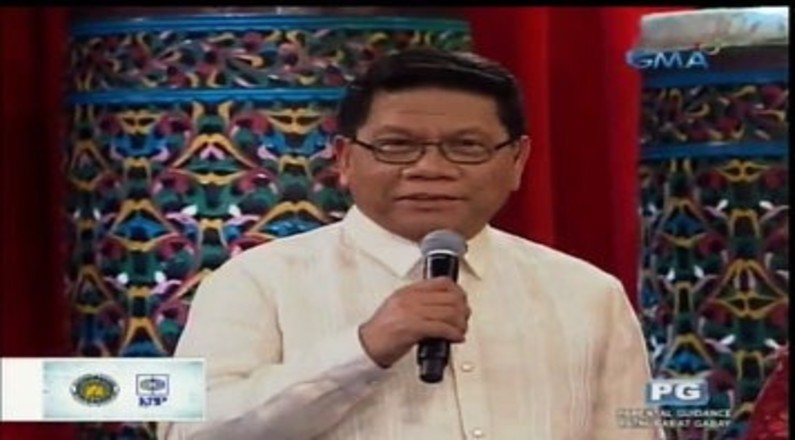 Mike Enriquez was downright embarrassing in his "performance" as a host for this debate. If we wanted a well-moderated debate, we needed to get someone who wouldn't turn the debate into a farce, which Mike Enriquez, with his poorly-timed jokes about being tight and loose, expertly pulled off.
3. Better visual aids to know who's siding with what.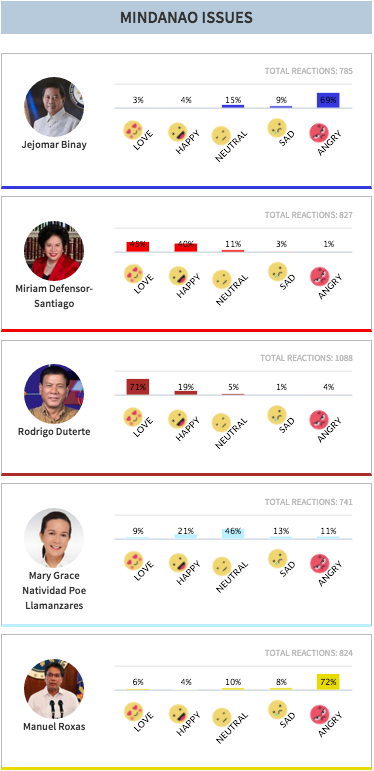 Via facebook.com
We need to know the stands on specific issues of specific candidates. The way the debate was framed wasn't really helpful in accomplishing that. Better infographics would really help us know who's up for what, because all things considered, 90 seconds is not nearly enough to get one's point across.
2. Have an actual debate next time.
Via inquirer.net
The format of this program was not fit for a debate in even the loosest sense of the word. This was, for all intents and purposes, a panel discussion. To have a debate, there need to be topics that cause actual differences in opinion, and not just air out their motherhood stances on issues that the candidates can parrot off of each other.
Look at the best and the worst elements of the US debates for president, whether on the primary level or on the election level. It isn't perfect either, but by the end of the night, it becomes very clear how different these potential leaders are from each other. On paper, a person with no preconceived biases walks into a "debate" like this one, and they won't be able to make up their minds because there's hardly any difference with their apparent policy agenda.
1. Fact-check. Fact-check. Fact-check.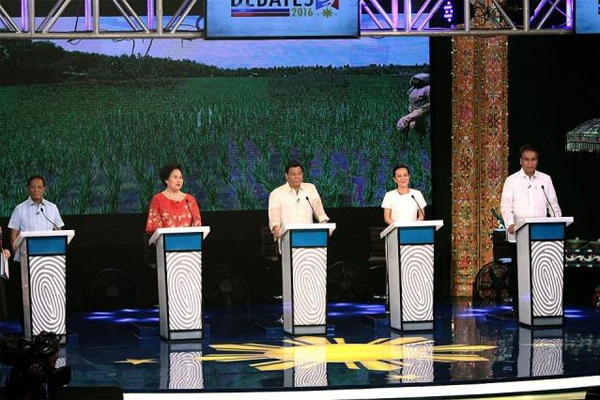 True, it falls upon us, the citizenry, to not fall for sweet words and false promises. That being said, is it too much for the network airing the debate to put some claims made by our presidentiables through the wringer to see if these were true or not?
Don't say this isn't possible, when they can calculate how many punches Manny Pacquiao throws every single round and how many actually landed during his fight. If they can do that meticulously, doesn't fact-checking the people who could be leading this entire country for the next six years at least merit the same sense of urgency?
What are your thoughts and suggestions on the first #PiliPinasDebates2016? Share them in the Comments Section!