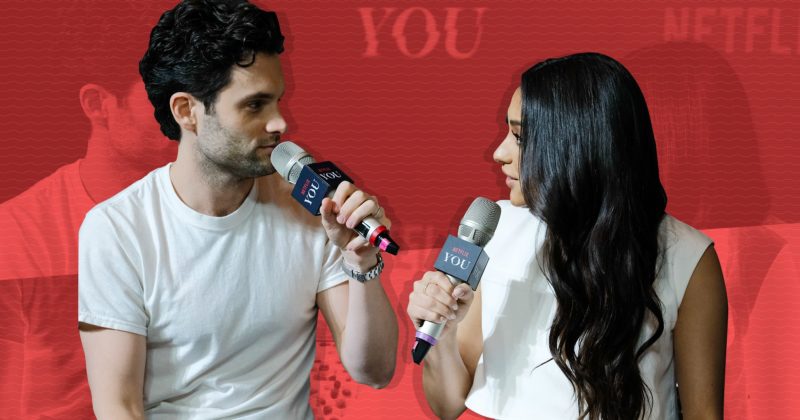 PSA: if you're a girl who's about to go on a first date with a guy you swiped right to or randomly met in a bookstore, then Netflix's YOU is a required watch before you set foot on that said date. Trust us; you'll thank us in the long run.
But in case you haven't watched Netflix's latest offering yet, here's a brief summary for you without spoiling much of it: a seemingly random encounter in a bookstore ends up with dead bodies and broken phones. With that aside,YOU tries to explore the different tropes of dating in today's current landscape wherein social media dominates our everyday life and how it affects our future relationships with people.
The stars of YOU, Penn Badgley and Shay Mitchell, chatted exclusively with us to talk about the dangers of "digital stalking", the proper way of using social media, and why you should put your Instagram on private mode.
A Lesson or Two About the Proper Use of Social Media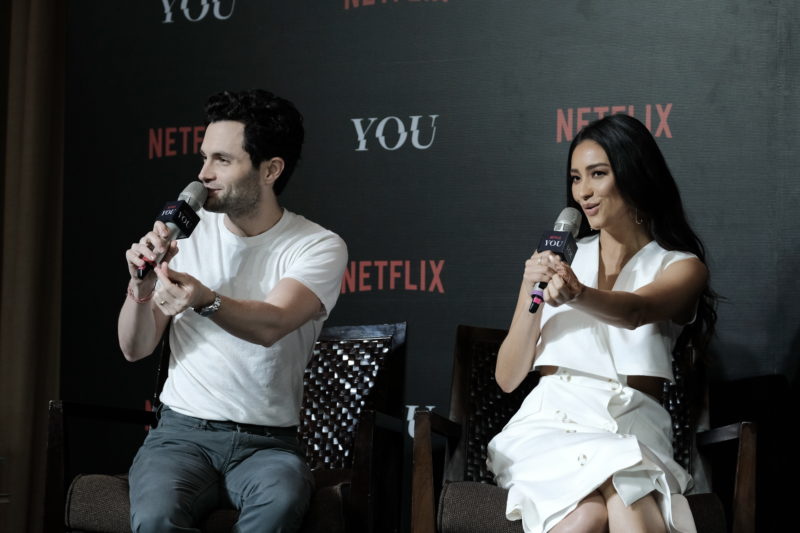 Shay Mitchell: "Stop looking at other people getting FOMO, getting anxiety, comparing yourself to other people. Why?  I wouldn't ever compare my life to that one photo that somebody's putting out there. If you're taking a lot of photos at a party are you really having fun? No, it makes me want to not be there! It's all smoke and mirrors unfortunately, which is why I think it's a blessing and a curse."
On Peach's Similarity to Joe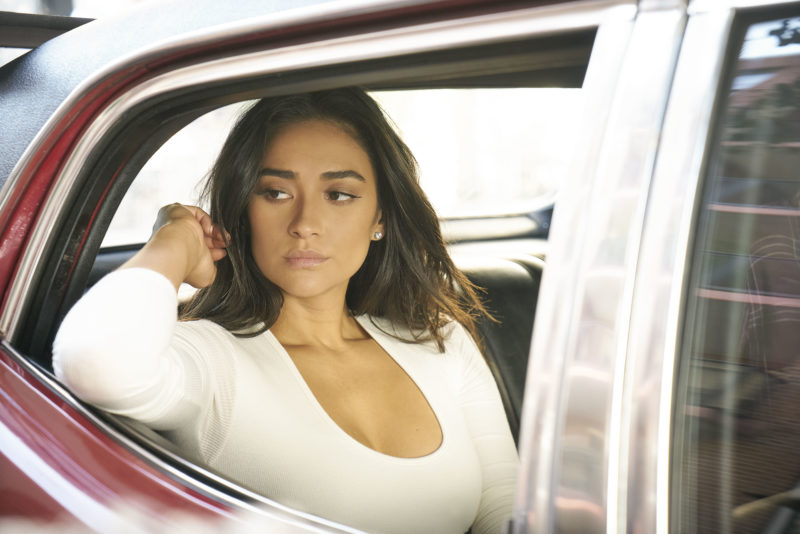 Shay: "I think (Peach is) pretty similar to Joe. Given different circumstances, more time and a different scenario, who knows how far Peach would've gone to protect Beck or to kept somebody else away from Beck. You saw her going pretty crazy in that last episode!"
On Why People Keep Romanticizing Joe's Character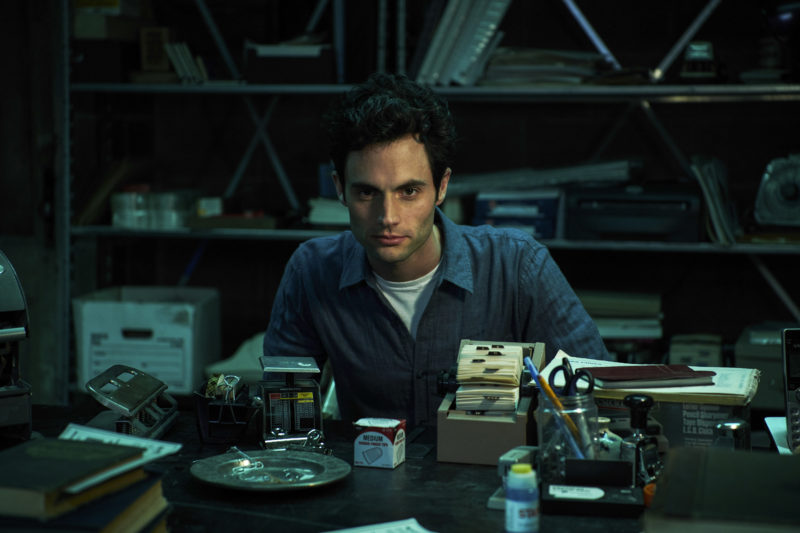 Penn: "Try watching the show again, knowing that from the first moment they meet that she's dead. It's so heartbreaking. It's the story of a woman not escaping. If you see all of his charm as 'unconscious manipulation', which is the way most people do manipulate. It's not conscious. A lot of people are trying to be good while they do terrible things." 
Shay: "I think if we replace Joe with somebody people didn't know and way more unattractive, it would be a very different outlook. When my friends even say "I want a Joe", it's like no you want Penn Badgley to follow you! Let's remember that this person is a bad person and that no one wants a stalker. There's a difference and a very thick line between adoring somebody and being obsessed with somebody, and I think that no one wants that."
The Pros and Cons of Having Quick Access to People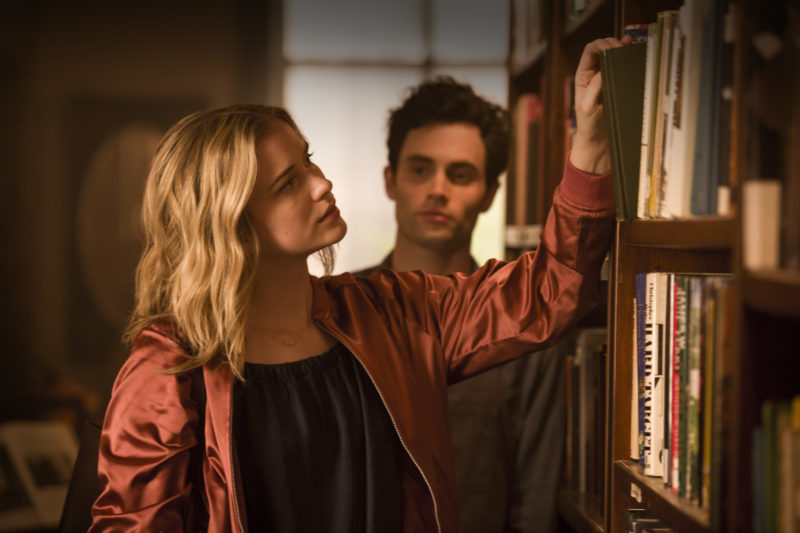 Shay: "It does a bit of both. It can be great because you can use it to catch up on that other person's doing in the relationship, it can be bad because you can obsess about what that other person's doing in the relationship. At the end of the day it's just letting it be, whatever somebody puts out there just take it for that. Don't try to be a detective in social media."
On Memorable Scenes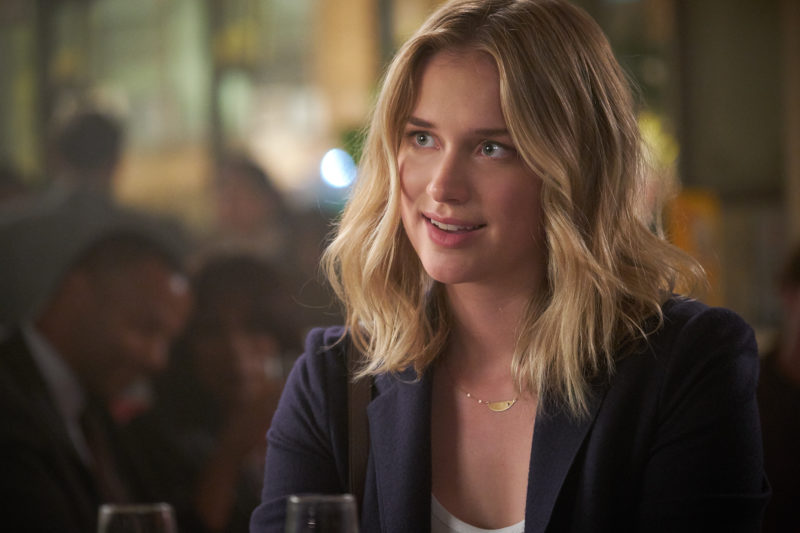 Penn: " The whole last episode.
[On the masturbation scene:] I found myself surprisingly disgusted. I didn't want to do it. 
Shay: " I would have to say the one with Beck; the morning she walks out the house. That was just so powerful because I truly felt Peach's hurt. That's when you saw Peach really coming undone, and to play that kind of person who's just like 'twitching' was really fun for me." 
On Peach Being Beck's 'Ride or Die'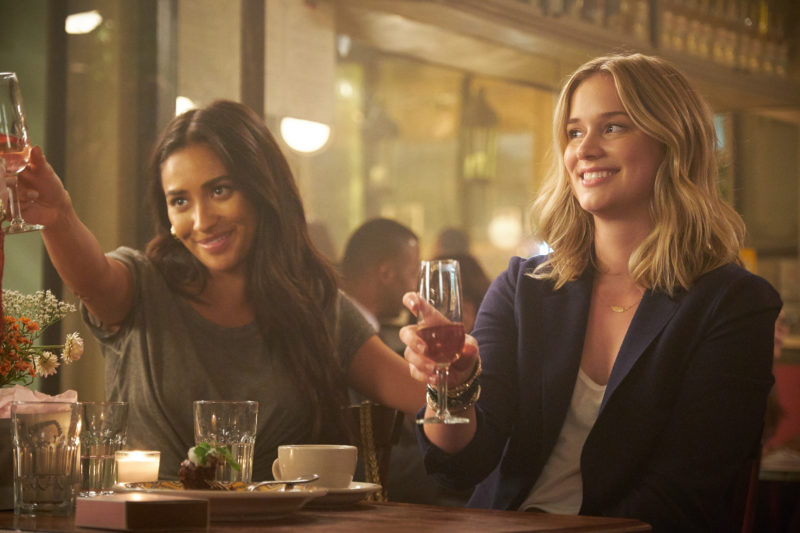 Shay: " She had a gun! That's for her protection, but still! I think there were a lot of similarities between her and Joe; she did her own creeping and stalking, the only difference was that she's already known Beck for so many years. Both had this obsession with her; who knows, I think if it's down to the wire she would go to great lengths to protect Beck and keep other people away."
Knowing When You 'Crossed the Line'
Shay: A stalker-ish is when you go finding out about their personal stuff; the fact that he (Joe) had her phone! I don't like when people look through other people's phone. The fact that you have somebody's phone and are looking at it without them knowing? That's not okay, and he crossed that line taking her phone and being able to read those personal messages with her and her friends."
How to Deal with Stalkers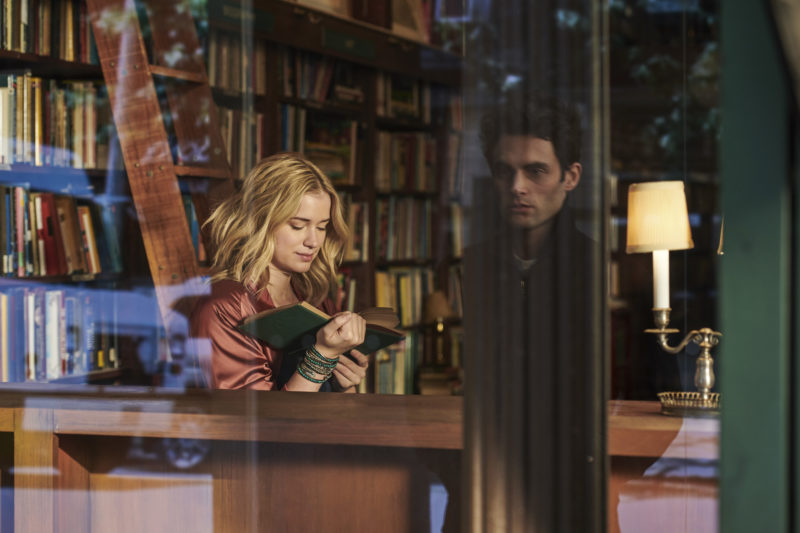 Penn: "I don't think I've had stalkers. Being a celebrity means you're an object of desire or attention; you're objectified literally, so I think maybe in that way I can relate to women. It gave me a sensitivity to Beck, to where I always feel bad for Beck. It enabled me to be really sweet when I needed to be. It enabled me to be heartbroken as Joe."  
Shay: "Fortunately I haven't (had any stalker) and I'd like to keep it that way. I think my fans and people that know me know the boundaries and know what's acceptable and what's not. I already give so much of myself a lot more than a lot of people on social media. I share as much as I can, but truly what else do you want!"
Catch YOU on Netflix, now streaming!