Going to live gigs with your SO can be  magical—all the unspoken emotions between you two, translated into beautiful songs that hit straight to the heart. And we tell you, the feeling in that moment with just the two of you is something you won't forget.
Below are just some of the most romantic indie OPM songs you need to hear live with bae when words fail to say how you feel about them:
Languyin – Autotelic
When you love someone, you take a leap of faith just to be with that person. Hearing this song live with your SO is like confessing how much you love them, all over again.
Tadhana – Up Dharma Down
If you two aren't official yet, then hear this live. Maybe you'll get the courage to talk about the status of your relationship after listening to this song.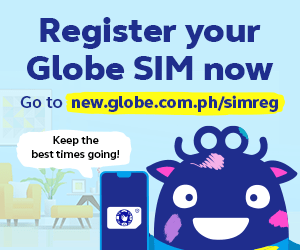 Forever Alive – Keiko Necesario
Keiko Necesario's sweet voice really sets  the  romantic ambience across the room, and Forever Alive will make you just want to lay your head on your SO's shoulders.
Umaapaw – Ang Bandang Shirley
The song's title echoes how you'd feel after hearing it: overflowing with emotions. It's the perfect music background while you two are holding hands and submitting to that blissful feeling of being in love.
Sleep Tonight – December Avenue
Sleep Tonight has a very hypnotic  melody that reminds us of the romantic songs in the 2008 era, and that's just one of the many reasons why it makes our hearts beat fast.
New York and Back – Leanne and Naara
New York and Back  is like poetry to our ears, and it's a perfect song to cap off the night with your love.
Slow – Jensen and the Flips
If you're feeling a little clingy and flirty, Jensen and the Flips' passionate and sweet songs are the perfect music background for you and bae. And when Slow  comes on, you know it's going to be a romantic night.
Home – Reese Lansangan
It's amazing how you find a person who makes you feel safe and comfortable, just like home.
Got any song recommendations? Share with us in the comments section below!