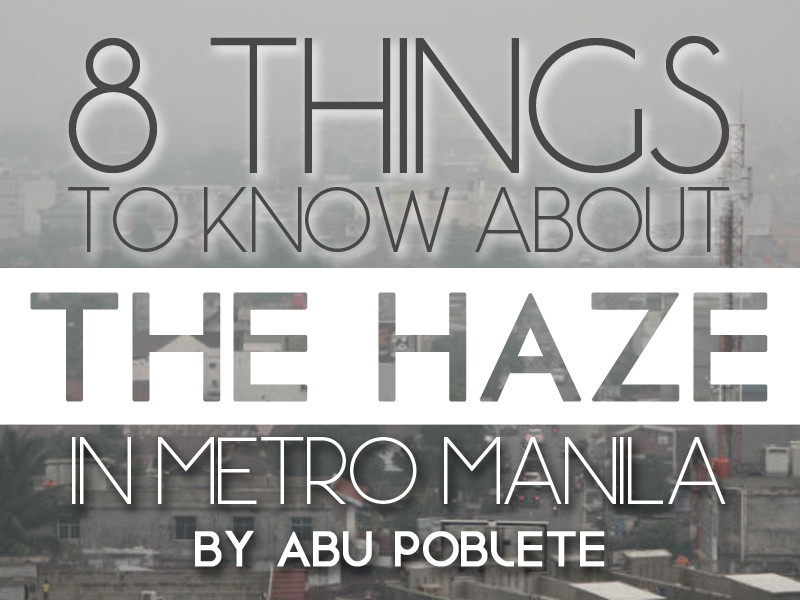 Did your morning commute look a little extra dark and dreary than usual? That's because of the haze and smoke or "smaze" has travelled all the way from the Indonesia to the Philippines. It has affected Mindanao and Visayas and is already in the metro. Here are 8 things you should know about the smaze and see what you can do about it.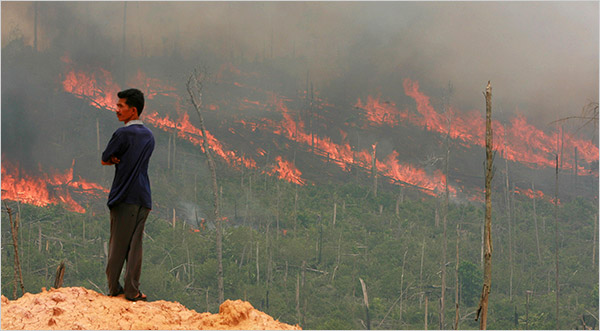 Trees in 1.7 million hectares of land in Indonesia are burning and its smoke has since affected several ASEAN countries including Singapore, Malaysia, Brunei, Indonesia, Cambodia and now, the Philippines. Anthony Joseph Lucero, Chief of the Climate Information and Prediction Section, said that authorities are struggling to put out the fires that made its way to flammable areas.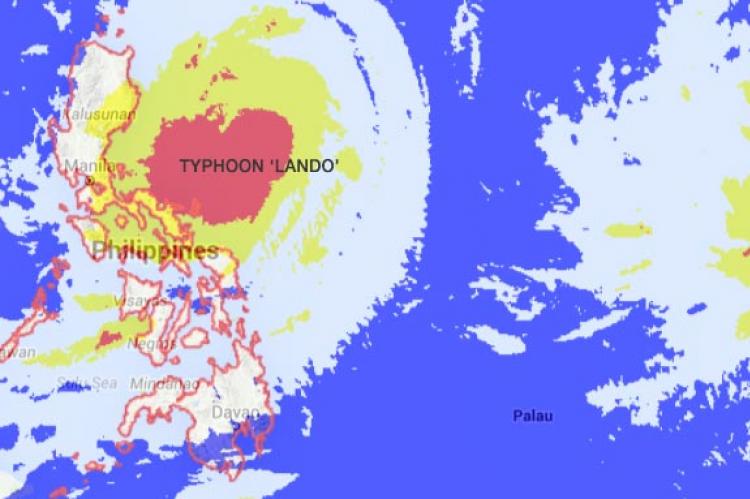 After ravaging northern Philippines last week, Typhoon Lando's winds blew the smaze from the peat lands of Indonesia's forests into the country, Philippine Atmospheric, Geophysical, and Astronomical Services Administration's (PAGASA) Acting Administrator Vicente Malano said.

The smaze made its way to the Philippine islands at the start of October and has since affected the lives of Filipinos living under it. Dante Arriola, head of the weather bureau in General Santos City, said that the smaze could disappear by November.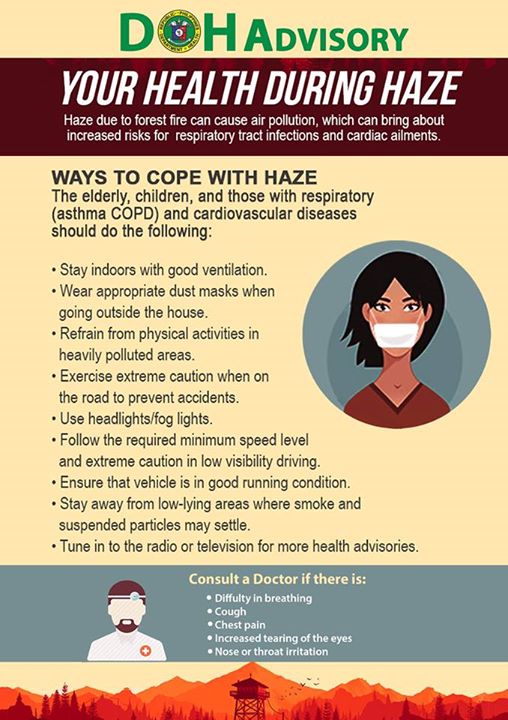 In Visayas and Mindanao, local governments and weather bureaus have started providing citizens with updates and medical supplies. The Department of Health (DOH) has announced that masks are required to lessen the health effects of the smaze. The smaze contains very fine particles that may reach the respiratory tract and lungs, which may cause coughing, sneezing, shortness of breath and asthma. Some local hospitals have also started providing locals with face masks.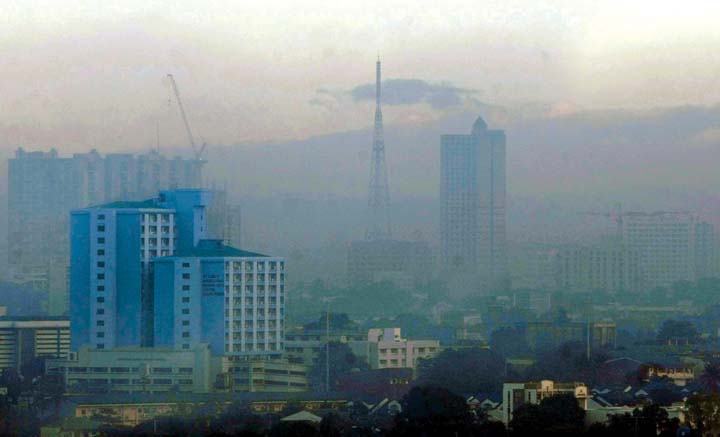 PAGASA reports that the smaze in Metro Manila will not be as thick as in Visayas and Mindanao because of the rains that reduce the spreading of the smoke and dust in the wind. But this does not mean that the effects are any less dangerous.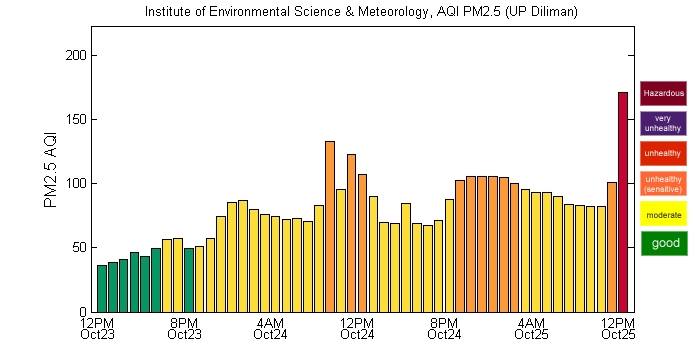 At noon yesterday, a research monitoring station at the University of the Philippines Diliman recorded particulate matter (PM2.5) measurements that were at "hazardous" levels.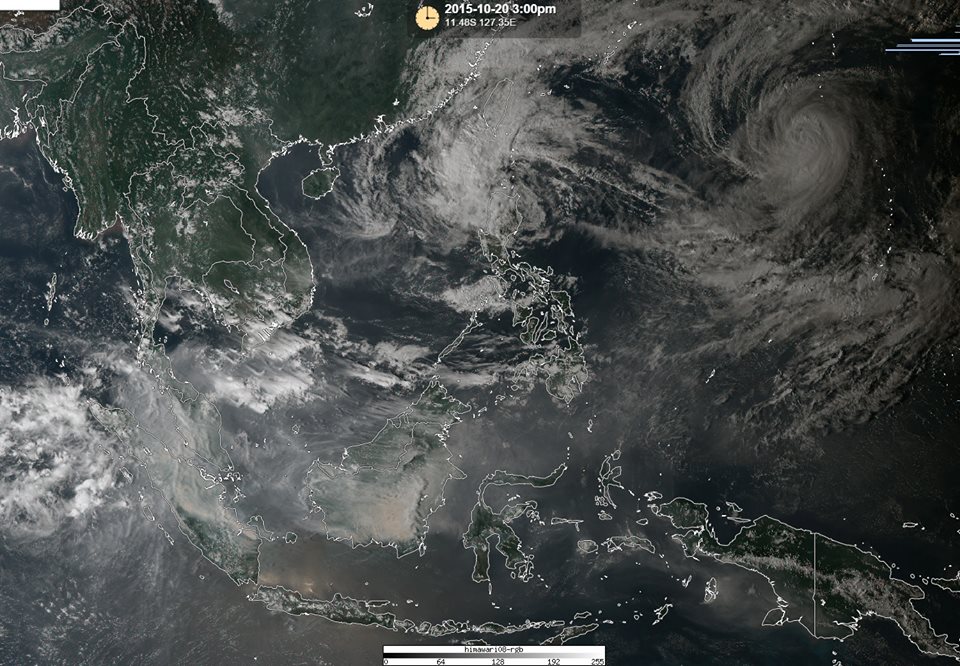 In Manila where there are more latest monitoring devices installed by the Department of Environment and Natural Resources to serve the public better. Manileños are advised to update themselves of the reports of the city's air quality. You may follow the social media accounts of Weather Manila, PAG-ASA, DOH for updates.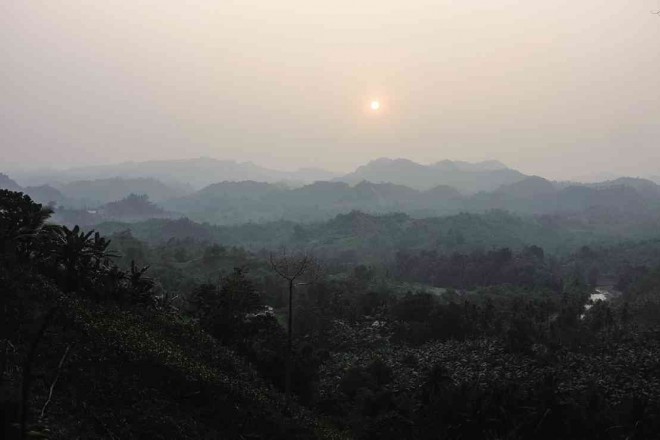 Malacañang has announced that the government is closely monitoring the haze conditions in the country. Presidential Communications Operations Office (PCOO) head Secretary Sonny Coloma says that the DOH, Department of Environment and Natural Resources (DENR), Department of Science and Technology (DOST), and Department of Transportation and Communications (DOTC), together with local Disaster Risk Reduction Management Councils are planning steps in the smaze's possible effects.
Are you affected by the smaze?