We don't know about you but 2021 was an awakening. We need to spruce up our space a bit and getting new (and by new, we mean pre-loved) furniture is just the way to go. Do you believe in furniture soulmates? The idea that somewhere out there, a perfect piece of furniture waits for you to bring it home. Which one? You'll know it when you see it. You don't need brand new furniture to make your space cozy or give it that Pinterest vibe you're looking for. All you have to do is keep your eyes focused on these Instagram furniture stores until you find the perfect one for you.
Cura Furn PH

Cura Furn items are retouched or revived vintage furniture you'll instantly fall in love with. You can find legless reclining couches and chairs, vintage one-of-a-kind pre-owned bar stools, and even Cura Furn's own creation, the Kubo cube table made of ceramic/plastic glass miniature tiles. They accept credit card, GCash, GrabPay, and PayMaya payments so if you see a piece you like, you can immediately go for it. Check them out on Instagram!
Homie Finds

Couches, bar stools, wooden cabinet organizers, antique cabinet storage, vintage office chairs, lamps — we could go on and on. Homie Finds is chock full of the good stuff. Scroll through their IG feed and you'll find you want to take home most of the items. Maybe this is just the place where you find that perfect coffee table or get a furniture piece that will complete your dream room set up. Check them out on Instagram.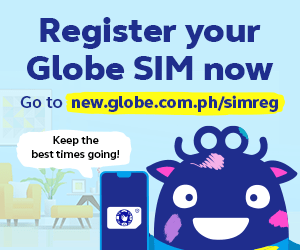 Upcycle Deco

Furniture from Upcycle Deco might find a home in your house. They are, after all, so good-looking, you'll want to buy the entire drop. There are eye-catching retro stools, rattan magazine racks, legless chairs, and various storage furniture. Check them out on Instagram to see which ones are still available. They also have Upcycle Deco KIDS, a dedicated online store with furniture and toys for your little ones. You'll find wood and rattan rocking chairs, books, wood toys, vintage high chairs, and even scooters.
Maison Cura

Maison Cura's 19.2k Instagram followers all know that every vintage, curated piece on their page is worth buying. This is probably why you'll have to keep your notifications on or someone else will beat you to taking that beautiful furniture home. Vintage, elegant coffee tables, sturdy quality wooden benches, and solid wood drawers and chests are just some of the things you'll find. Whatever your aesthetic is, Maison Cura has furniture that will fit in your room. Or, you know, you make room for their furniture because it's that's pretty. Check them out on Instagram.
Kakaiba Co.

You'll find a myriad of furniture styles at Kakaiba Co but one thing's for sure — almost all of them will make your fingers itch to comment "Steal!" Are you looking for a new couch to fill your new condo space? How about an office chair since you're upgrading your work from home corner? Or maybe you need a solid wood chair, steel foldable chairs, or camping chairs just because. Look, no one's going to judge you here. If you like Kakaiba Co's thrifted furniture, well, life is too short. Check them out on Instagram.
Slow Home

If you're specifically looking for couches — legless or the normal ones — to accommodate your visiting barkada, Slow Home has options for you. They're one of the best Instagram furniture stores out there. You'll find ones from hot pink couches that brighten up the space to muted greys, blues, dirty whites, and classic blacks. Don't like big furniture? Slow Home also has floor-level reclining chairs in different colors and designs. And if you're looking to save space, you might catch an available floor sofa bed to take home. Check them out on Instagram.
Thrift Tzu

What's the best way to advertise furniture (or literally anything at all)? Put your adorable dog in the picture — sold! According to its bio, Thrift Tzu is "a pet project of a design enthusiast and her fluffy pup." You'll find lamps, clocks, all sorts of quirky chair designs, and cart/trolleys you can almost picture sitting in your room. See anything you like? Except, you know, the cute dog. Send them a DM on Instagram for inquiries.
Kubo Disenyo

Kubo Disenyo items are always so interesting, not to mention heart-pounding since you never know if someone else will claim the items you're eyeing. Aside from various styles of wooden tables, chairs, and drawers, they also post interesting items like an adorable kitchen island trolley with hidden garbage bins, wooden toys for kids, and even vintage leather luggage. You can also find a variety of awesome art and paintings you can hang to fill empty walls. Check them out on Instagram.
Do you know other Instagram furniture stores we should check out? Send links in the comments!
Check us out on Facebook, Instagram, Twitter, and YouTube, and be the first to know about the latest news and coolest trends!