If you're anywhere near Instagram for the past week, you would've seen a new trend take over IG Stories. Everyone has been posting photos of their pets in contribution to the "Add Yours" prompt of planting one tree for every pet picture. Great, right? What an awesome initiative to help Mother Earth and, at the same time, let everyone know you've got the cutest furbaby. The prompt saw an overwhelming 4 million responses, so now it's only logical that folks would want to know who started it and how they're going to plant all those trees. But that's not the only problem. Some intrepid netizens did a deep dive into the company that started it all and found that it might not be as legit as it looks.
Who started it?
View this post on Instagram
On Tuesday, Florida-based company Plant A Tree Co. came forward to say that they're responsible for the viral planting of a tree per pet photo shared. After realizing that it might potentially go viral and out of their control, they deleted it within 10 minutes. However, as 4 million+ Instagram users now know, Instagram didn't delete the prompt, it only stripped the credit from Plant A Tree Co. And now the organization is in a bit of a conundrum since they "don't have the ability to plant 4 million trees."
In their official statement, Plant A Tree Co. said they will "use this awareness to make a lasting impact" but now they're asking everyone for money, a.k.a. starting a fundraiser, and calling on Instagram themselves to actually be able to start planting the pledged trees.
But something doesn't quite add up…
ok, I found most the reporting on the 'post a pet plant a tree' story incredibly shallow/lazy, so I went on a bit of a deep dive, and boy is the truth as dumb, wacky, a pathetic as you'd expect. Follow a long if you want!

— Patrick Marlborough (@Cormac_McCafe) November 9, 2021
Since the prompt was a huge hit and everyone and their mom are now posting photos of adorable pets to contribute to the cause, some folks started asking questions. Who are the people behind Plant A Tree Co. and just how, not to mention where, do they plan on planting four million trees and counting? Australia-based writer/musician Patrick Marlborough decided to do a deep dive and what he discovered is interesting, to say the least. He believes the initiative might actually be a scam.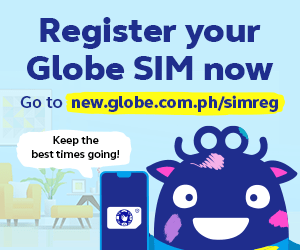 They sell necklaces and have planted 6,500 trees

A tell-tale sign that something is wrong is the Plant A Tree Co. official website. One quick glance and you'll notice it's alarmingly bare. No section on the company story, no mission/vision, not even a profile on its founder. There is only a small necklace shop where your every purchase funds the planting of a tree. Some necklaces cost USD 30 (around PHP 1,500) but almost all sell for free, you just have to pay to ship around USD 10 (roughly PHP 500).
This buy-a-necklace-plant-a-tree initiative has Marlborough scratching his head and declaring the whole thing an "unusual business model." Especially when Plant A Tree Co. is boasting about their "6,500 trees planted to date" without mentioning locations or posting photos of the actual deed. Plus, it's interesting to note that the exact same necklaces sell on Alibaba for 50 cents each — that's a huge profit.
But let's talk about the 6,500 trees planted
as one of you (sorry I've lost you in all the replies!) pointed out, 6500 trees is the magic number. So when did it appear? 1. their website in 2019. We know they took a long hiatus here. 2. 6500 first appears Friday 25th f September 2020. 3. as of 4/9/21, still at 6500… pic.twitter.com/My7NTvaid4

— Patrick Marlborough (@Cormac_McCafe) November 10, 2021
After all, this is what got everyone's attention. We're a tree planting loving bunch and we want to know if our lazy efforts at helping Mother Earth are paying off. 6,500 trees planted is a nice achievement but Marlborough's deep dive found that this magical number has been there since 2019 and the number hasn't once gone up. If their website is to be believed, Plant A Tree Co. is targeting planting 1 million trees by the end of 2021, which is in, uhh, 51 days. They've got a long way to go.
The Huffpost wrote an article in 2020 that included Plant A Tree Co. as one of the Insta scammers using the Australia bushfires for cash and clout. It noticed that back then, the company had in their bio that it planted 36,000 trees but in an expired IG stories post, that number was 200,000. And now they're down to 6,500. What's the truth here, then?
Plant A Tree Co. looks like it's founded by a certain Zack Saadioui, the only Insta account it follows. What little public online credentials Saadioui has only listed that he founded another company, Prked, "the Airbnb of parking," a project that allows people to rent out their private parking space to earn extra cash. There was no hint of the aforementioned 6,500 trees which would've obviously been a big deal. At this point, Saadioui looks like a one-man team, therefore not capable of planting millions of trees by himself.
How much would you actually need to plant a tree?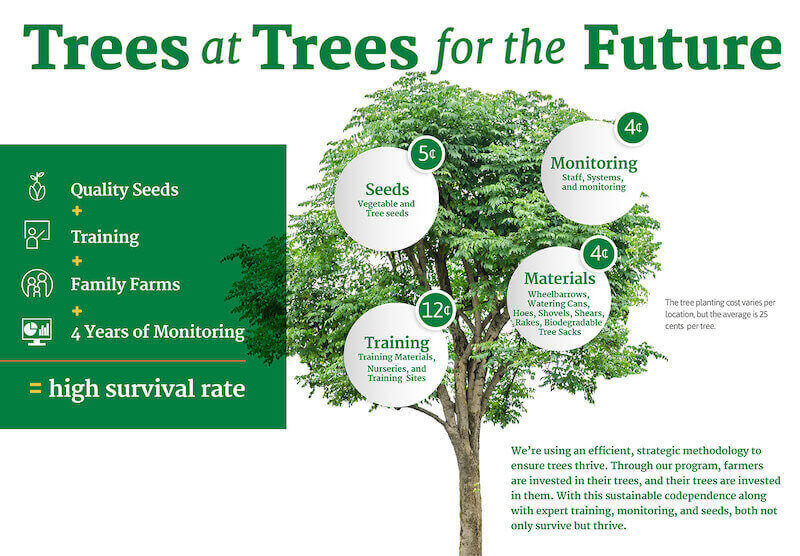 Marlborough has reason to believe this young founder gets to pocket most of the profits from his necklaces and fundraising initiatives. How much does it take to plant a tree anyway? According to the nonprofit organization Trees For The Future, tree planting only costs an average of 25 cents (PHP 12). If Saadioui's USD 30 necklaces plus USD 10 shipping fees plant one tree, where does the rest of the money go? He could've planted millions by now but instead, we come back to the 6,500 trees.
But Plant A Tree Co. has donated to multiple causes, right?
View this post on Instagram
Tree planting aside, Plant A Tree Co.'s Instagram shows that they've contributed to other causes. They have started fundraisers to save the elephants, rhinos, and dogs; save Palestine; help the LGBTQ community; help beat the Australian bushfires; and even donated to the Black Lives Matter movement. These are all heartwarming efforts but Plant A Tree Co. has been under fire for scamming before so who's to say all that the right organizations got the fundraiser money? To mark their 1 million follower milestone, they even posted "proof" — but the said proof (now pinned in their highlights) only shows how much they raised, not whether or not the money went where it was supposed to go.
And now they've started a new million-peso fundraiser for the pledged trees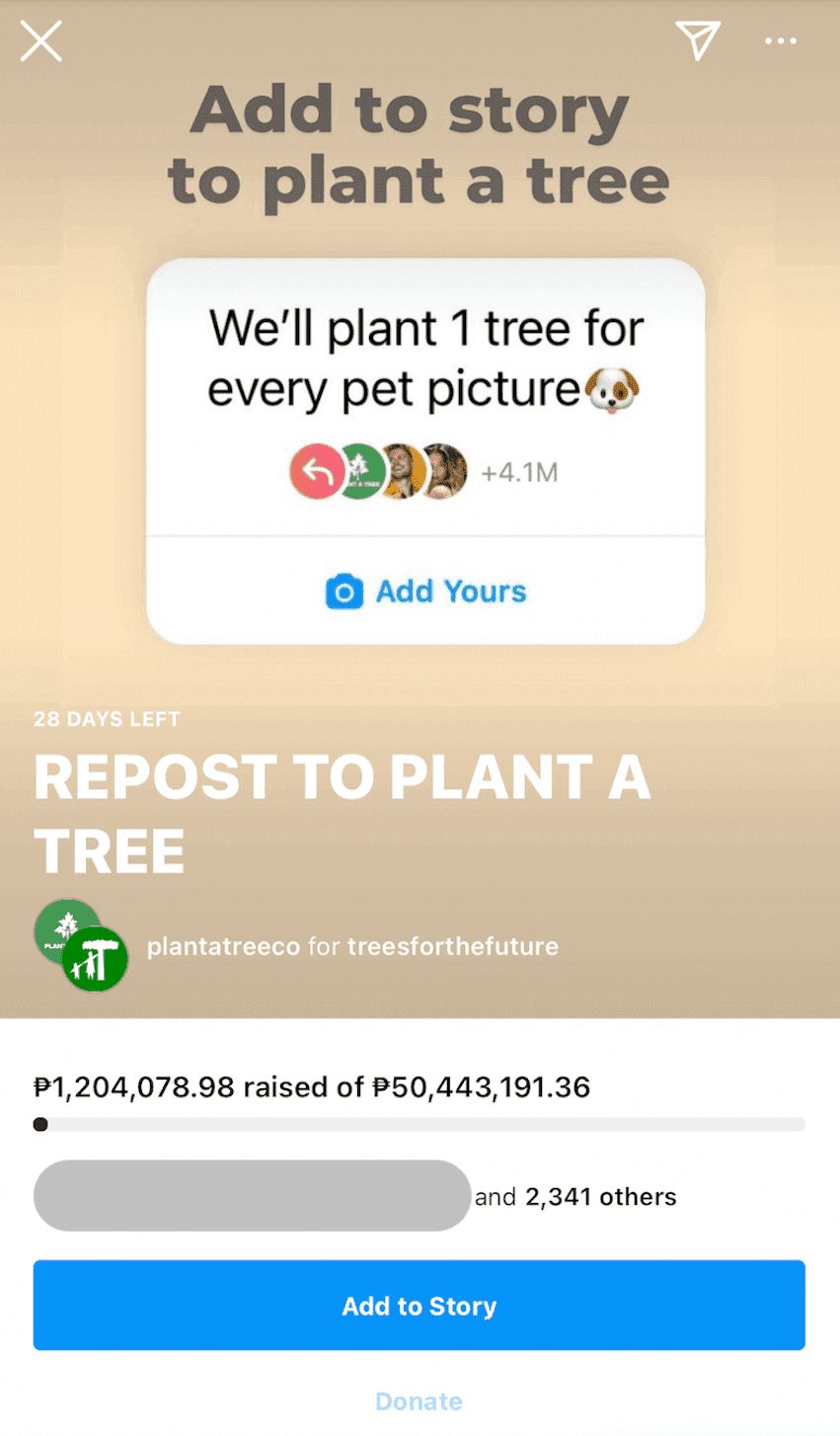 Now that it's gotten so much attention, the small company wants to follow through on its promise. But to be able to stay true to what they started, Plant A Tree Co. launched a PHP 50 million fundraiser. It currently has PHP 1.2 million in donations. It says the money will eventually be given to Trees For The Future, which is actually a legit nonprofit organization. However, Trees For The Future distanced themselves from the shady company via IG Stories saying that they're not affiliated with the account.
So if you're still interested in planting a tree, you can donate directly to Trees For the Future instead. And this is a good rule of thumb for all fundraising efforts — if you want to be sure that your money's going where it should, donate directly to established organizations instead of coursing it through a third party.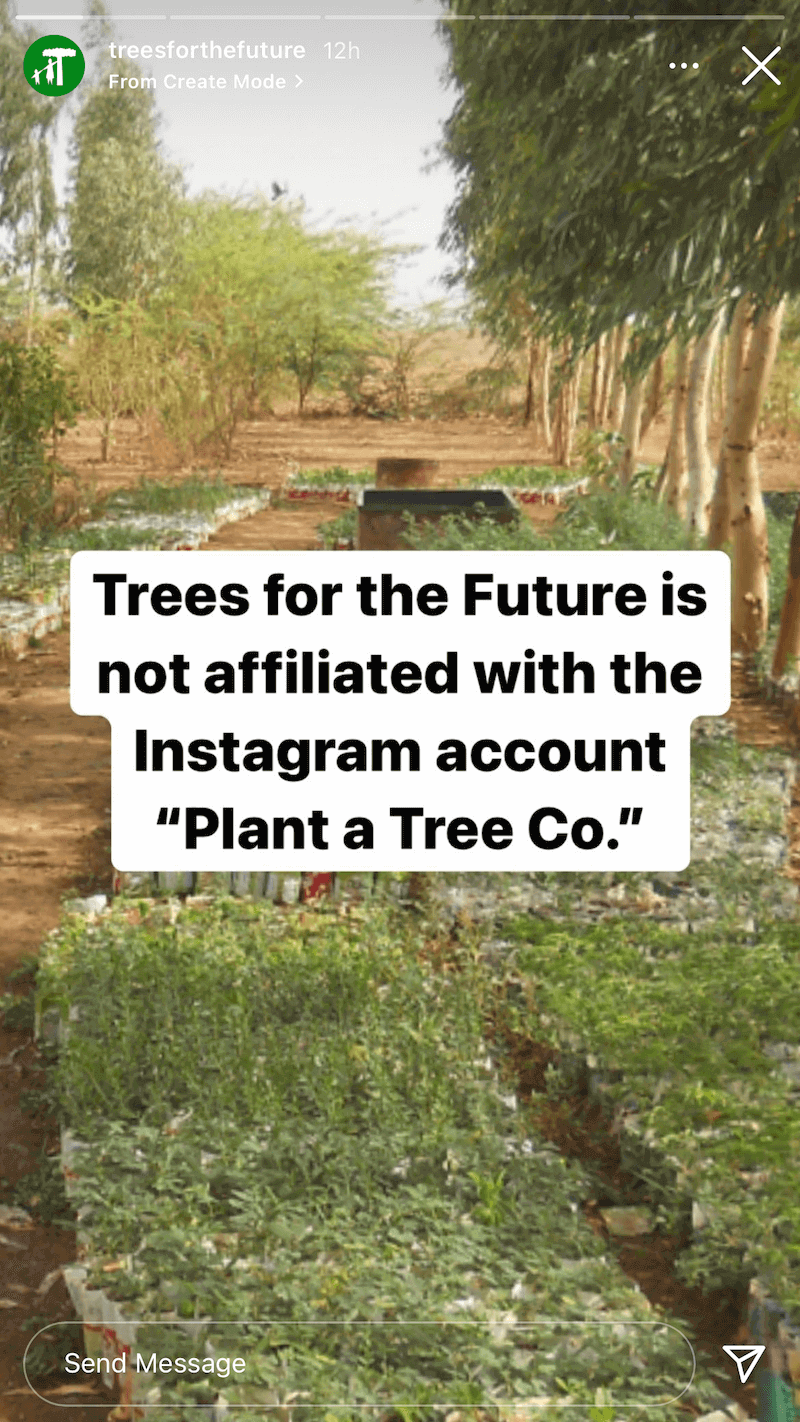 Long story short, your cute pet photo might not have contributed to the cause after all
Sharing an IG story or joining a trend for a cause might be fun. You get to feel like you did something from the comfort of your couch and let other people do the actual work. But before you donate any amount or join any "share this post for charity" efforts, take the time to visit the profiles where it started. Are you actually endorsing an organization concerned about that cause or are you inadvertently helping scammers thrive?
Check us out on Facebook, Instagram, Twitter, and YouTube, and be the first to know about the latest news and coolest trends!