Good news for those who've always wanted to upgrade their work from home setup, the biggest online sale of the year is happening on November 11, a.k.a the 11.11. That means discounts and promos are scattered across all e-commerce platforms online. For you, that also means you can finally go ahead and splurge on those mechanical keyboards sitting on your cart for who knows how long. And if you're still confused about which one to go for, we've rounded up the best ones (discounted!) you can check out from the Lazada 11.11 Biggest One-Day Sale.
Anne Pro 2


Anne Pro 2 Mini Portable 60% Mechanical Keyboard, Black-Gateron Red, P3,178 (from P4,831)
Whether you're typing away for work or gaming with friends, the Anne Pro 2 is a great beginner mechanical keyboard. It's equipped with Bluetooth 5.0, a 1900 mAh battery, and has pretty RGB lighting you can switch up anytime you like. The keys are suited for 50 million presses so you're all set for a long time, if not for life. You won't need drivers or software for the Anne Pro 2, it's a plug-and-play keyboard if you're not using the Bluetooth function. The box comes with a keycap puller, extra keycaps, a manual, and a Type-C cord.
Logitech G913 LIGHTSPEED RGB Mechanical Gaming Keyboard

Logitech G913 LIGHTSPEED RGB Mechanical Gaming Keyboard, P8,750 (from P12,499)
The Logitech G913 guarantees a high-performance wireless keyboard perfect for when you're gaming with friends. This particular keyboard also comes with low-profile mechanical switches that are almost half the height of regular switches. These are optimized for speed, accuracy, and performance, not to mention aesthetic for an ultra-thin finish. At the upper right of the keyboard, there's a dedicated media control and edgeless volume wheel. You also get light sync RGB, a dual connectivity Bluetooth function, and battery life that can run for 40 hours on a single charge.
These Cute Keycaps Will Make Your Keyboard Look So ~Aesthetic~ and Boost Your Energy At Work
These Cute Keycaps Will Make Your Keyboard Look So ~Aesthetic~ and Boost Your Energy At Work
Meryl Medel | Jul 13, 2021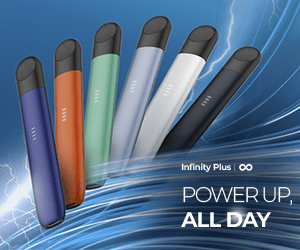 Lofree Milk Tea Collection Wireless Keyboard

Lofree Milk Tea Collection Dot Wireless Keyboard, P5,771.50 (from P8,200)
Lofree products are meant to "soothe your soul" with their minimalist designs and we daresay they're doing a good job. If you love cute and functional mechanical keyboards, check out their retro wireless keyboards. Their Milk Tea Collection is equipped with 79 keys and a 4,000 mAh battery. Switch between four levels of LED white backlight to suit your workspace. You can also get their Bluetooth numerical pad and mouse to complete the collection.
PLEXTONE K550 87 Keys Mechanical Keyboard
K550 87 Keys Mechanical Keyboard, P725 (from P1,990)
Those not ready to shell out thousands for their first mechanical keyboard can try out PLEXTONE's K5880 Mechanical Keyboard. It's under P1000 but it gives you the same experience nonetheless. You get a wired keyboard with colorful RGB backlighting. There are 87 keys with blue switches and U-shaped keycaps for a smooth user experience. Choose from pink, white, black, blue, and black and white finish. And did we mention it's waterproof? You don't have to worry about spilling water or your morning coffee on it.
Add Style to Your Laptops and Tablets with These ~ Aesthetic ~ Wireless Keyboards
Add Style to Your Laptops and Tablets with These ~ Aesthetic ~ Wireless Keyboards
Bianca Katipunan | Aug 31, 2020
MageGee MK-Box 65% Mechanical Keyboard

MageGee MK-Box 65% Mechanical Keyboard, P1,190 (from P1,890)
Compact and portable, you can take the MageGee 65% Mechanical Keyboard anywhere. Tap away at a cafe or save desk space at home. The 68 blue switch keys have RGB backlighting and come with double-shot injection molded anti-fade keycaps. Unlike some mechanical keyboards, this one has a convenient height adjustment at the bottom. Simply plug the Type-C connector and bring the keyboard to life. It also comes with a free set of colored keycaps so you can mix and match your setup.
Royal Kludge RK61

Royal Kludge RK61 White with Blue Switch, P2,099 (from P3,385)
If you're still dipping your toes into the world of mechanical keyboards, you've probably heard of the Royal Kludge RK61 as one of the great ones to start with. It's a standard keyboard that comes with 17 RGB lighting modes, a 60% layout with 61 keys, and can connect to three Bluetooth devices at once. You get to choose from red, blue, and brown switches with a black or white keyboard. After you've experimented with switching the keys and modifying your keyboard, you'll be ready to dive into the world (read: geek out) of mechanical keyboards.
Add Color to Your Workspace with an #Aesthetic Wireless Mouse
Add Color to Your Workspace with an #Aesthetic Wireless Mouse
Bianca Katipunan | Sep 22, 2020
Keychron K2

Keychron K2 V2 Mechanical Keyboard, P5,090 (from P5,900)
Go ahead and swap keycaps and switches to your heart's content thanks to the fully customizable Keychron K2. You can use it either wired or via Bluetooth which can connect up to three devices. This keyboard's chunky, compact design has 84 keys and an aluminum frame. You can also switch from the 15 RGB modes to suit your WFH space. The Keychron K2 is one of the best minimalist keyboards out there.
Asus ROG Strix Scope TKL Deluxe
Asus ROG Strix Scope TKL Deluxe, P5,990 (from P6,350)
The Asus ROG Strix Scope is a compact keyboard made for gamers in mind. It's small enough to fit inside a backpack and to give your mouse more room to move on the desk. It comes with an easily detachable cable you can use to plug and play. Choose from red, brown, and blue German-made Cherry MX switches. Additionally, the Asus ROG Strix Scope also has an awesome stealth key that instantly hides all apps and mutes all audio once you tap it. Plus, it comes with a magnetic ergonomic wrist rest so you're comfortable for hours.
Don't forget to check out from your Lazada 11.11 cart at midnight on November 11 so you can take advantage of these whooping discounts. You can also snag Lazada bonus vouchers at P50 off for every P500 spent, free shipping nationwide, and visit the Lazada app for exciting games and prizes. Happy 11.11!
Already own a mechanical keyboard? Join our keyboard reveal party! Drop by our post below and share your keyboard baby in the comments section.
Check us out on Facebook, Instagram, Twitter, and YouTube, and be the first to know about the latest news and coolest trends!