It's the time of the year again for Apple users to get excited about new releases and software updates. Announced during the Apple Worldwide Developers Conference (WWDC 2022) are new and exciting releases, including iOS 16, iPadOS 16, macOS Ventura, watchOS 9, and new MacBooks. While we wait to test out iOS 16 ourselves, here are some key features to look forward to:
Revamped Lock Screen
Scrap the usual one-photo wallpapers and the need to use external apps for custom images for productivity. Here's to all the users who love to personalize everything: the latest Lock Screen features will make you swoon. You can showcase your photos and even customize font styles. Can't decide on one Lock Screen look? You can also easily create multiple Lock Screens and easily switch between them – one for every mood (because why not?).
For productivity, you can now insert Widgets on the Lock Screen to give you access to data at a glance. From checking your calendar to today's weather, you'll never miss a thing without the need to unlock your iPhone.
Focus

Distractions, begone. Focus is one of the exciting features from iOS 15 and it's gotten better, including linking to your Lock Screen for a boost in productivity. iOS is now able to suggest various Lock Screen options based on the Focus you're using: a data-rich screen while on Work Focus or a photo screen while on Personal Focus.
When setting up a Focus, you can allow and silence notifications from certain apps and even people. Talk about boundaries!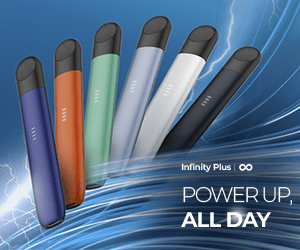 Shared photo library via iCloud

This may just be the best photo sharing update especially now that travel and events are up and coming again. No more waiting for your turn to receive photos via AirDrop; you can now share a separate iCloud photo library with up to five other people.
It pretty much functions like other cloud sharing sites and apps where everyone can collaborate. All members of the photo library can easily add, edit, caption, favorite, and delete photos.
Edit a message and undo send

We've all had those cringy moments when we send a message we regret. Now, you can save yourself from miscommunication, cause iOS 16 will allow you to edit a message you just sent or unsend a recent message up to 15 minutes after sending it.
And while we're on the business of keeping receipts, the update will also allow you to recover recently deleted messages for up to 30 days after deleting them.
Too busy to reply (or you're just not mentally prepared for it)? You can easily mark messages as unread and reply at a later time.
Never miss an email attachment

How many times have you sent an important work or school email and forgot an attachment because of a deadline? With the new Mail update, you'll get notified if you forget an attachment or even the recipient of the email.
Other exciting Mail updates include improved search, undo send, schedule send, follow-up, scheduled send, and remind me, which will give you a notification when you open an email but didn't get back to.
In the new iOS 16 users can lock the hidden and recently deleted tab in the photos app #WWDC22 #iOS16 pic.twitter.com/C5voRfRPjv

— print("Hello, World!") (@vitubrandao) June 6, 2022
Apple is making sure what you want hidden, stays hidden. With iOS 16, the Hidden and Recently Deleted photos are locked by default and can only be unlocked through Touch ID, Face ID, or passcode. No more snooping around!
Stream media via Messages

There's no need to use external apps for streaming your favorite movies, shows, or even music with the new SharePlay. For your next movie night, you can simultaneously stream while chatting about it in the Message app – you'll always be synced up so you won't miss a thing.
Live text for video

Live Text was a crowd favorite from the iOS 15 update; iOS 16 now include quick actions. This will allow you to convert currencies, open websites, translate languages, copy text, and more not only in photos but also in video and through the Camera app.
The new iOS 16 is set to release in September. Which features are you looking forward to trying?