At their Worldwide Developers Conference (WWDC) 2021, Apple announced the upcoming release of the much-awaited iOS 15, and they also released the latest features under the iPadOS 15, macOS Monterey, and watchOS 8. There's a lot of new exciting updates lined up and we can't wait to actually test them out. Here are the best new features you can expect to see in iOS 15.
All-new FaceTime updates
Apple might have been a little bit late with the video call updates in the middle of this pandemic. But with the new features of FaceTime in iOS 15, users are given another video conference platform option.
When you use Group FaceTime, you can now opt to use Grid View, which allows you to see people in your Group FaceTime calls in the same-size tiles and highlight the current speaker so you know who's talking. You can also turn on Portrait Mode to blur your background and put you in focus.
The new Spatial Audio feature also spreads out your friends' voices so that it sounds like they're coming from the direction in which they're positioned on the call, helping conversations to flow easily.
And now, FaceTime isn't just limited to Apple users. Anyone can join, even those on Android and Windows. Just send them your FaceTime Link, which they can open on a browser to easily join your call.
SharePlay
In line with the new FaceTime features, Apple is also introducing SharePlay, which allows you to share your music, video , stream, and screen with friends.
You can watch your shows together and listen to music together, and anyone within the SharePlay call can pause, rewind, fast-forward, or jump to a different time stamp with everyone's screens remaining in sync. So even if you're far apart, you and your friends can definitely feel like you're in the same room somehow.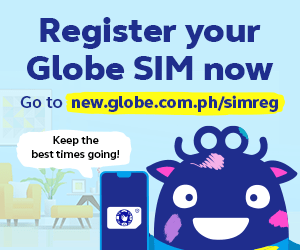 Focus

A new feature aptly called Focus helps you concentrate and minimize distraction from your phone by filtering apps and notifications based on a preset you will decide on to determine what you want to pay attention to while working or studying. This new feature actually sounds like the already-existing DownTime, but with a lot more custom options.
While you can create your own Focus settings, you can also choose among Focus suggestions made by your phone which are made according to how you use your phone and its apps. Once you set up a Focus on one device, it would also automatically be set up in the rest of your devices.
Redesigned Safari

Don't be too surprised when you open your Safari browser after the iOS 15 update, because it's getting a whole new look. The tab bar will now be found at the bottom of the screen, where your thumb can easily reach it with a single tap. When it opens up, you can quickly swipe between tabs without stretching your fingers too hard.
Aside from this streamlined new look, you can also organize your web pages into Tab Groups that you can save and access across all your Apple devices.
Your phone made more intelligent

Students, rejoice! When you take a photo of your assignments, you can easily convert that photo into actual text that you can copy and paste, lookup, and translate with the new feature Live Text. Any text in the photos in your gallery can be made interactive easily with this new feature.
Meanwhile, the Visual Look Up feature lets you highlight recognized objects and scenes in your photos so you can look up information about it. This allows you to learn more about popular art and landmarks, plants and flowers, and animals, even if they don't come with any labels.
Siri stays on your device
One of the biggest concerns Apple users had with their previous iOS is the privacy on Siri (or seeming lack thereof). Users had been worried about how voice assistants like Siri could be storing their audio recording since it's being processed in the cloud. But with the new iOS 15, Siri processing is now done within your Apple device, allowing you to use the Siri feature comfortably and even without the internet.
App Privacy Report

Another plus on Apple's privacy features, the App Privacy Report lets you see how often apps have accessed your location, photos, camera, microphone, and contacts within the past week. It also records which third-party domains a particular app links with. And if you don't like what you're seeing, you can easily and quickly change the permission settings for that particular app to protect your privacy.
iCloud+
iCloud gets an upgrade with all new features: iCloud Private Relay, Hide My Email, and expanded HomeKit Secure Video support.
The iCloud Private Relay secures your connection and browsing with Safari much better by ensuring that the traffic leaving your device is encrypted so no one can intercept and read it. It basically takes your data and requests through virtual pathways so that no one — not even Apple — can use your data to create a detailed profile about you. No data mining!
Hide My Email lets you create unique, random email addresses that forward to your personal inbox so you can send and receive email without having to share your actual email address. Which means no spam emails!
And the expanded HomeKit Secure Video lets you store your security camera recordings in an end-to-end encrypted format automatically, so that only you and people you choose can view it. And those big video files don't take up space in your iCloud storage, since it would be part of your subscription.
What new iOS 15 feature are you excited about?