Everything You Need To Know About The Death of Jughead on Riverdale
Feb 26, 2020 &nbsp • &nbsp Matthew Arcilla
The crown has fallen. That's what's happened last week on Riverdale. Forsythe Jones III (Cole Sprouse) aka Jughead, the king of the Serpent gang, aspiring mystery author and lover of sandwiches appears to be dead.
Outside of DC TV Arrowverse, Riverdale is the most watched show in the lineup of programs on the CW Television Network. And despite the astonishing number of dunks on Twitter and cringe compilations on YouTube, it's for good reason: Riverdale takes the beloved Archie Comics everyone has read at a waiting room and transports them to a neo-noir world filled with bizarre twists and character developments that defy belief.
If you haven't been watching Riverdale, then you might be wondering what's going on. After the events of season 4, episode 13, "The Ides of March," the fate of the show's biggest star is hanging in the balance.
A Year Ago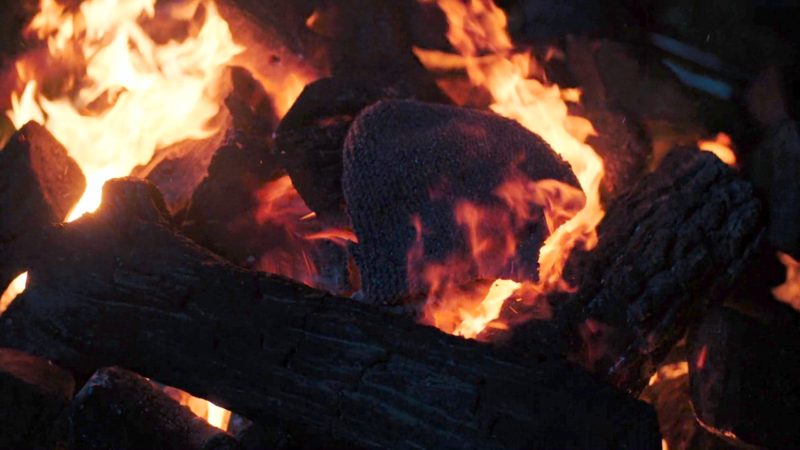 After three years of serial killers, drug dealers, crazy cults and tabletop role-playing games – don't ask – the third season of Riverdale ended with the four teens holding out hope that upcoming senior year would finally be their chance to live a normal teen existence.
Things are never that simple in Riverdale – we flashed forward to the following spring, showing Archie, Betty and Veronica standing around a fire. They're all in their underwear, covered in blood and holding Jughead's crown-shaped beanie. This is how the story of Jughead's death began.
How Did This All Happen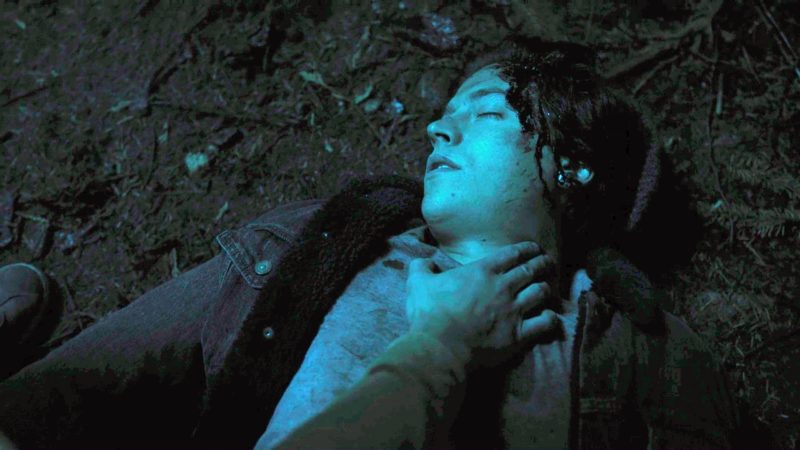 As is the way of Riverdale, much has happened in this fourth season. Archie struggled to manage his own future and that Andrews Construction, Betty goes to junior FBI school, Veronica goes into business with Cheryl to start a new rum label. And Jughead? He departed Riverdale High for the prestige of Stonewall Prep, which could open doors for his writing career. Throughout the season, we've seen flash forwards of various scenes to come.
Throughout the season, we've seen Jughead enter into an intense rivalry with an elite group of students led by Bret Weston Wallis and Donna Sweett – yes book nerds, those are their names. After being buried alive, gaslit and framed for plagiarism, Jughead went into the woods with Bret, while Betty followed after Donna. Archie and Veronica follow after and find Betty with a bloody rock in her hands and Jughead without a pulse.
Yay Wednesday! | Tabing Riverdale Edition
Yay Wednesday! | Tabing Riverdale Edition
8List | May 17, 2017
Wait, They Didn't Really Kill Jughead Did They?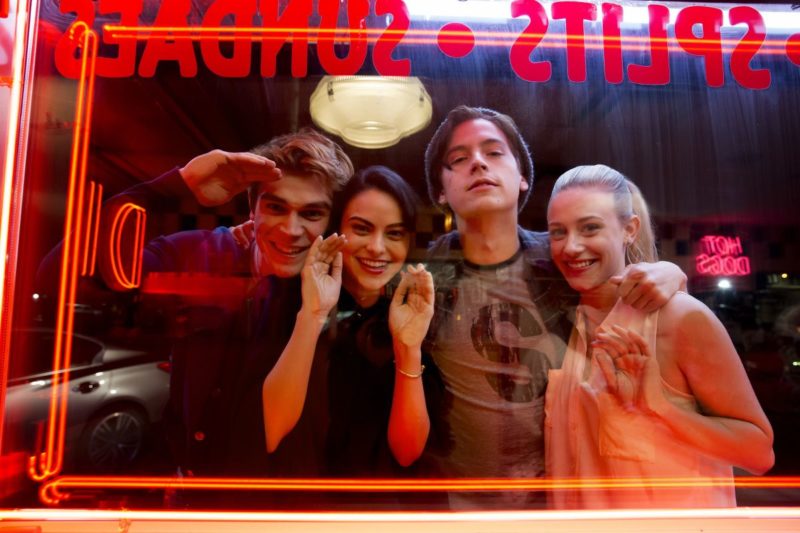 The easiest answer to that question is no, of course they didn't. And for a variety of reasons, take your pick. Jughead is often the narrator for Riverdale whenever the show calls for one. Jughead is seen as an essential member of the inviolable rule of four that calls for him to be bound to Archie, Betty and Veronica. And a not insignificant portion of Riverdale's audience followed Cole Sprouse from his Disney shows.
Killing Jughead off is an incredible risk that may alienate the audience that loves Jughead, the audience that is invested in the show's existing cast dynamic and the audience that loves Cole Sprouse all at once.
But Could They Really Kill Jughead?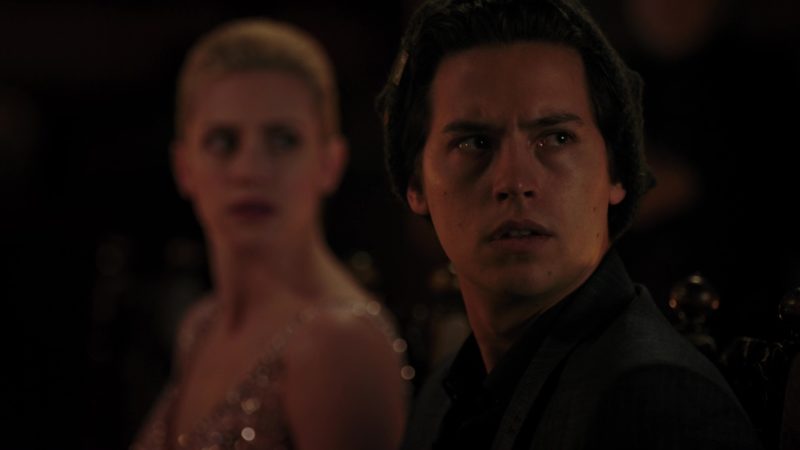 If Riverdale has proven anything in three years filled with secret siblings, house hauntings, implied incest, drug dealing moms and racketeering dads, prison fight clubs and ritual suicide, it's that there few story ideas are too crazy to be taken off the table. Riverdale is entering its fifth season later this year, which means it's probably time to bring all its character arcs toward a home stretch. Killing Jughead would be the first step in that.
What's The Case Against Jughead's Death?

First of all, before the events of the Roman-themed toga party in the woods where Jughead supposedly meets his fate, he tells Betty, "I have a plan. But first, I'm going to need to take care of that leverage that Bret has over us and then I will tell you everything. It's all gonna be okay. I promise." A scene later, Jug puts on his Serpent jacket, grabs a switchblade and one of Bret's bunny masks.
That tells us that regardless of how it all went down, things are not what they seem. At best, Jughead's "corpse" is part of the plan. At worst, it's a plan gone wrong that most certainly did not result in a simple murder by Betty's hands. Is his "corpse" a fake out? It's gotta be, especially when Jughead continues to narrate the episode. "Who would've guessed that by Friday night…," he says without finishing his sentence.
What Are The Leading Theories On Why Jughead Died?

There are two major theories to explain how Jughead "died" and how he continues to be a part of the show.
The first theory supposes that some combination of the flash forwards and recent events are all parenthetical scenes taking place in a novel that Jughead has written as part of a competition to secure the lucrative Baxter Brothers mystery series contract. Meaning some of what we see is simply a story inside of another story. That sounds potentially annoying – as it is basically a kind of narrative deceit.
The second theory is that in response to the terms of the contest – "writing the perfect murder" – Jughead has deliberately faked his own death. He's trying to get the town to believe it, to get Betty to play his distraught lover, to get his friends seemingly arrested and for Bret and Donna to overplay their hand and out themselves as the dirtbags that they are. Truly an epic con built on fourth dimensional social chess.
What Would The Consequences Be If Jughead Truly Died?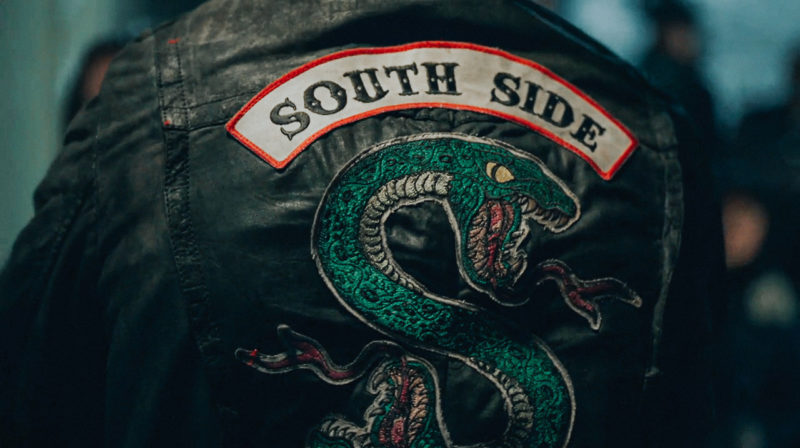 Lots. In addition to losing a character that people liked – as I discussed in #2 – Jughead's death could have terrible repercussions. Archie is a character not famous for making responsible, level-headed decisions. He attracts trouble and makes careless decisions. Moreso after butting heads with Veronica's dad Hiram and losing his own father, Fred, late last year. If Jughead died, Archie might self-destruct even further.
Meanwhile, Betty has handled most of her trauma in stride. Despite losing her serial killer dad, Hal "Black Hood" Cooper and an ongoing struggle with an inconsistently defined "inner darkness," she's managed fairly well. Losing Jughead could be too much, nevermind the fact that their relationship provides the sweetness that grounds this fairly dark show.
Lastly, ditching Jughead permanently means the show loses its strongest connection to the Serpent gang. While the Serpents haven't figured heavily this season, their presence gives the show a narrative resource in the form of teen troublemakers on command. While fellow Serpents like Toni Topaz and Fangs Fogarty would remain, Jughead has always been the strongest link between the privileged Northside and the downtrodden Southside.
When Will We Get Answers?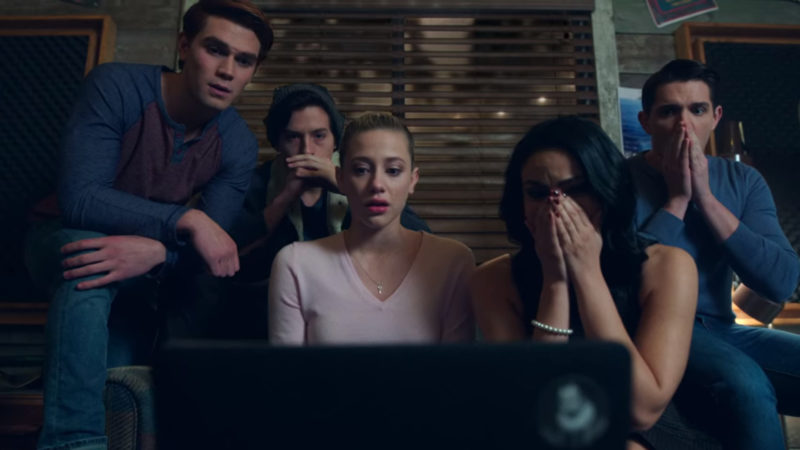 We don't honestly know. It's widely assumed that the next episode, "How To Get Away With Murder," will ultimately reveal everything, but that might not be the case. The episode after, "To Die For," focuses on a documentary that Betty's mom, journalist Alice Cooper, is filming about Riverdale and Jughead's murder, which implies that it hasn't been solved.
No summary has been officially provided for the sixteenth episode, "The Locked Room" but the seventeenth episode, "Wicked Little Town" will be the show's third annual musical episode featuring music from Hedwig And The Angry Inch. Jughead's fate should be resolved by then, but Cole Sprouse's name does not appear in any of the credited cast between it and "Ides of March," which seems strategic.
So is Jughead really dead? I guess the only way to know when we will get answers is to keep watching Riverdale.
Riverdale is distributed by Warner Bros. Television. It premieres on the CW Television Network on Wednesday 8:00 PM Eastern Time, but for Philippine viewers it drops into Netflix every Thursday afternoon.