The merriest season of the year is once again upon us and we know what this means: numerous light shows and exhibits for everyone to enjoy. While in Metro Manila we have an abundance of these, there is one exhibit everybody's been waiting for and it's only a quick drive from the metro.
Since Ayala Land announced their partnership with world-renowned art collective teamLab for the Nuvali teamLab Water: Interactive Water Show, Filipinos have been more than excited and it's easy to see why. Here's what you should look forward to for when those gates open in Nuvali FOR FREE starting November 22:
This is the first teamLab exhibit in the country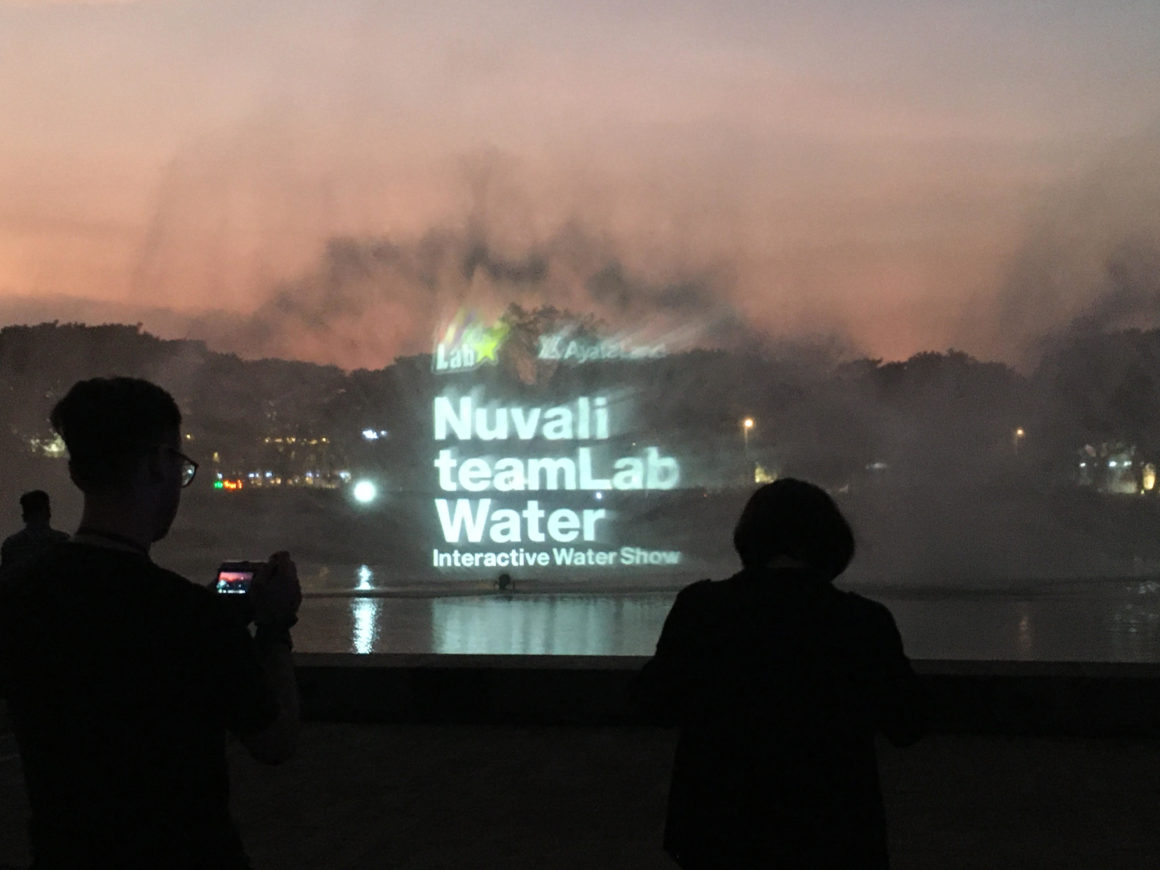 TeamLab has multiple exhibits in countries like New York, Japan, Paris, and Singapore among others. The group is known to create massive immersive spaces where digital art and traditional art meet. Seeing photos of Singapore's largest interactive playground, Future World: Where Art Meets Science, and the IG-worthy teamLab Borderless in Odaiba, Tokyo had Filipinos putting teamLab in their vacation itineraries. Now we don't have to travel out of the country anymore!
And the first-ever interactive water show in the Philippines
フィリピンのヌバリにて、インタラクティブなウォーターショー「Nuvali teamLab Water」を開催。11月22日(金)から。#teamLabWater #teamLab #チームラボ #Nuvaliph #ヌバリ #フィリピンhttps://www.teamlab.art/jp/e/nuvali-water/

Posted by teamLab / チームラボ on Tuesday, November 19, 2019
Beginning November 22, 2019, the Nuvali teamLab Water: Interactive Water Show at Globe Lakeside, Nuvali will feature artworks projected on larger-than-life water screen displays that span 100-meters wide and 15-meters high.
Since teamLab is art immersed in digital technology, it's long been a practice to download specific teamLab apps so visitors can get to interact and participate with the art and make the experience uniquely their own. For the Nuvali show, you can download the app here: iOS, Android.
The Nuvali teamLab Water Show will feature 4 artworks:
Born from the Water, a Loving and Beautiful World
The first artwork is interactive. Visitors can whip out their phones, select their chosen characters, swipe them towards the projection, and watch a world unfold. It's up to visitors to create a world of their own and it's unique too because what you see in the moment can never be created again.
Water Scrolls: Genpei Yashima Battle

Sit back and relax as this artwork does not require your smartphones. Watch as a mesmerizing and historical tale is drawn in water.
teamLab Interactive Fishing Party: Spin your Fishing Reel – Water Screen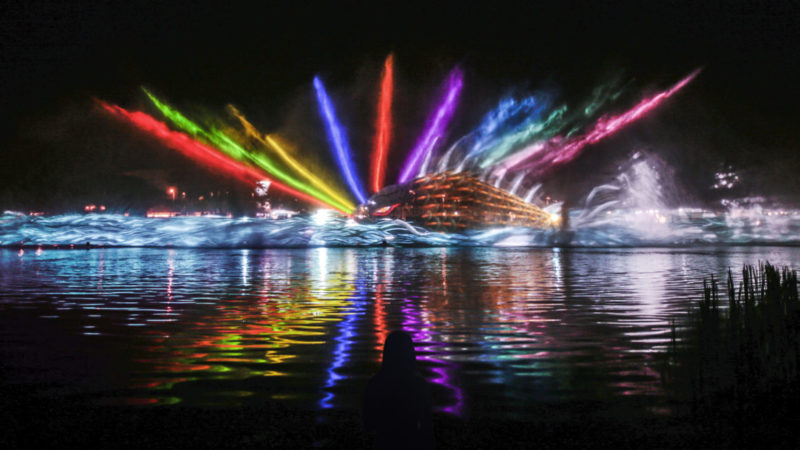 This third artwork requires a little bit of wrist action and the teamLab Nuvali app that will work as a fishing reel. The app will indicate your reel color and once you've hooked a fish, all the people with the same reel color must shake their phones to spin the reel. Once you catch the fish, the information of the specific sea creature will be imported to your smartphone, and you can start your own fishing catalog. Try to catch the Monster Fish!
Reversible Rotation in Water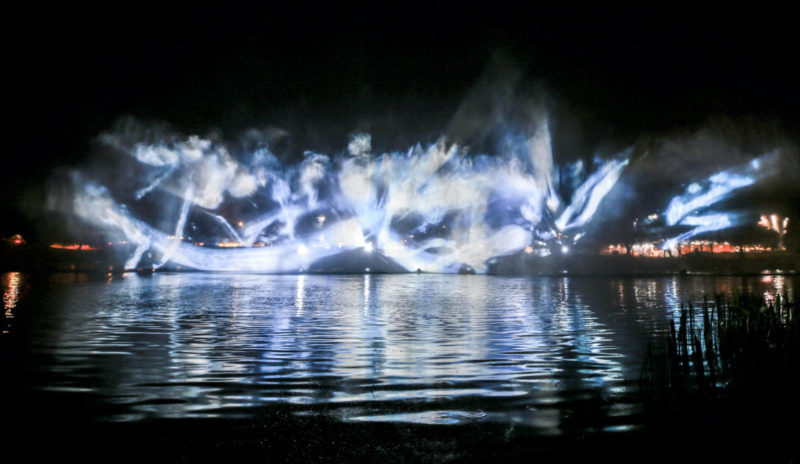 This last artwork is not interactive but is composed of dreamy visuals and relaxing music. Japanese sho (calligraphy) is written in an abstract space and expresses the depth, speed, and power of the brush stroke.
Did we mention it's free admission?
Witnessing all of that won't cost you a single peso! Filipinos will get to enjoy teamLab for free, so jump on that chance. This beats purchasing expensive tickets online and flying to another country.
It's the perfect weekend destination
Spending too much time in the city is bound to stress you out. Nuvali TeamLab Watershow provides the perfect excuse to escape Manila and relax sprawling and green landscape. You'll find shopping and dining options in various restaurants and malls in Nuvali and also fun activities in spaces like Nuvali lake, wake park facility, and bike trails. After a weekend of fun, you'll be ready to return to the city inspired and refreshed.
teamLab is represented by Pace Gallery. You can visit Nuvali teamLab Water: Interactive Water Show at Globe Lakeside Nuvali every Fridays, Saturdays, and Sundays year-round beginning November 22. It starts every hour from 6pm until 9pm.