Holiday party season is right around the corner, and while I'm all for showing off your assets, I'm also a firm believer that the best party outfits are those that actually let you move and breathe and eat. Here are some gorgeous holiday party-appropriate dresses that aren't just chic, but will let you live your best life.
She wore green velvet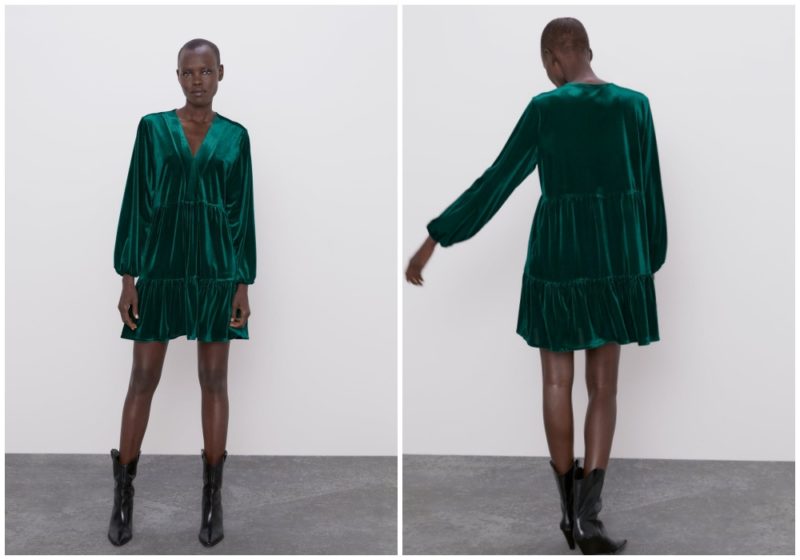 'Tis the season to wear velvet, and this bottle green color is festive without being too in-your-face. This mini dress has got that old-timey bohemian look that's chic but very forgiving.
Available at Zara for P2,495.
Festive stripes FTW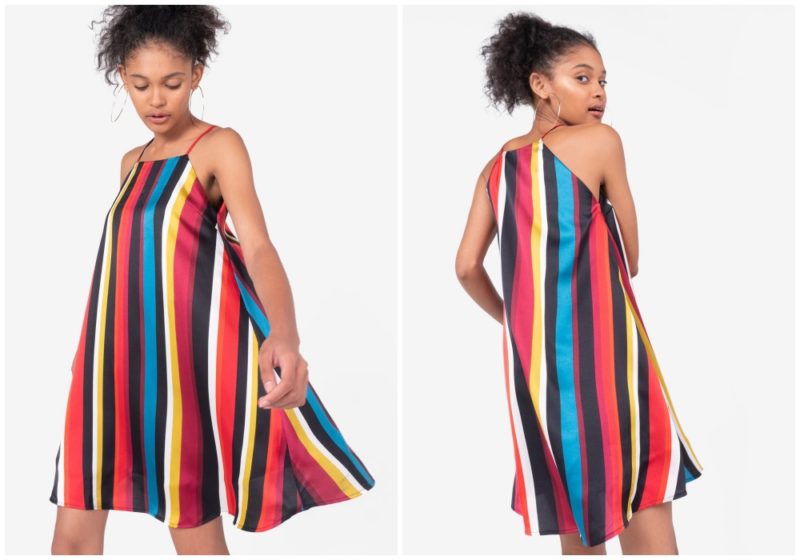 Now's not the time to be afraid of color. This trapeze dress's stripes screams "fun", which makes it perfect for any holiday party.
Available at Penshoppe for P599 (it's on sale!).
Disco glam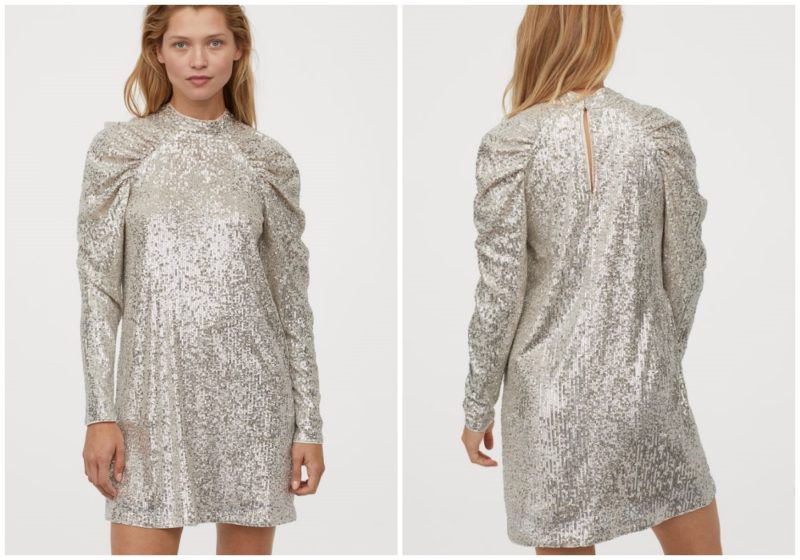 Looking like a human disco ball isn't always socially acceptable, but during the holidays, the sparklier you are, the better. Now's your chance to embrace your sequin dreams, so seize the day.
Available at H&M for P2,290.
Keep it low-key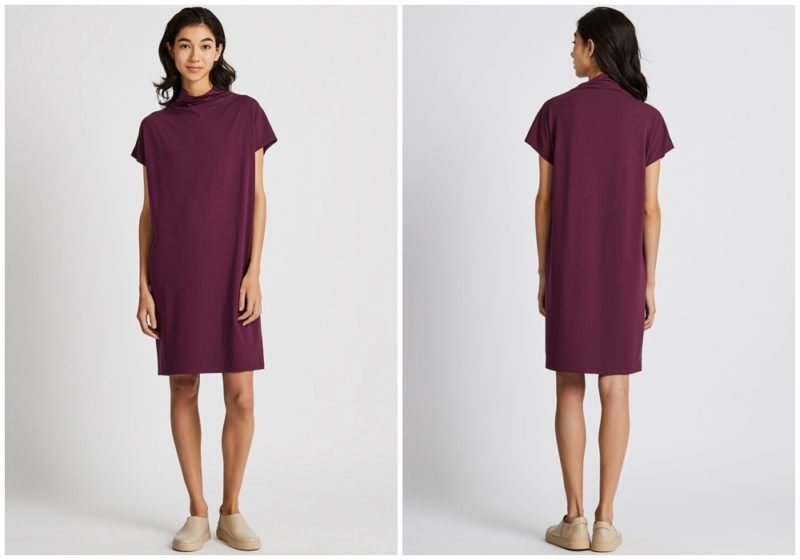 This wine-colored dress is effortlessly chic, and the great thing about it is you can easily wear it even on a regular day. Just dress it up with heels and blingy earrings on your party, then pair it with sneakers when you're keeping things casual.
Available at Uniqlo for P390 (it's on sale!).
Pretty in pink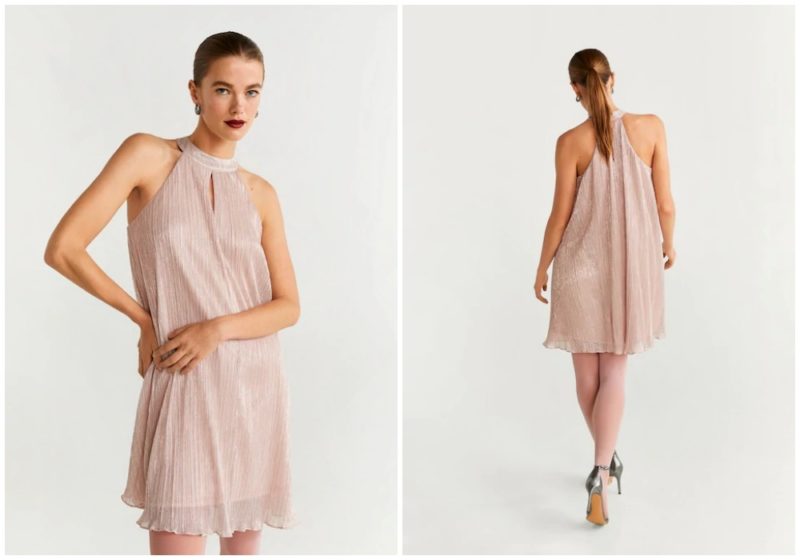 Show off those collarbones in this delicate metallic halter neck dress. It may look super feminine, but don't feel obliged to eat like a lady. ;)
Available at Mango for P2,295.
Channel your inner goth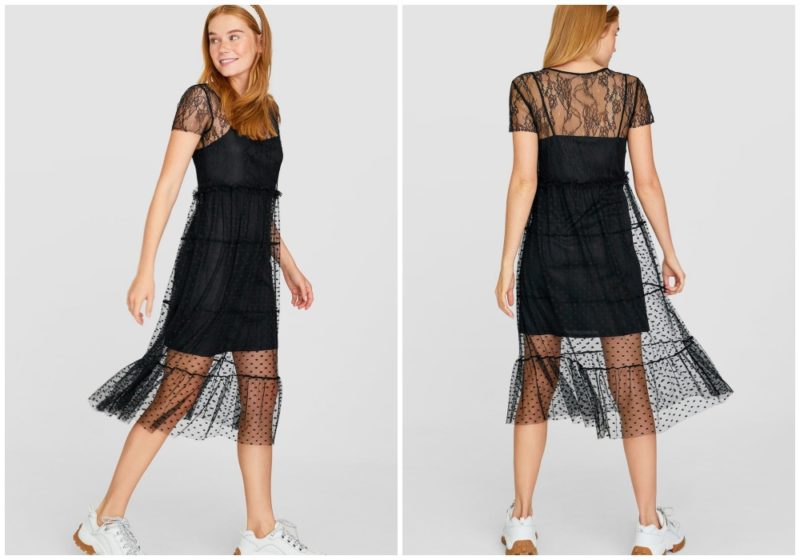 It's easy to picture '90s-era Winona Ryder and Christina Ricci wearing this lacy number. It's a playful take on the goth aesthetic, and I'm totally here for it.
Available at Stradivarius for P2,295.
Make like a boss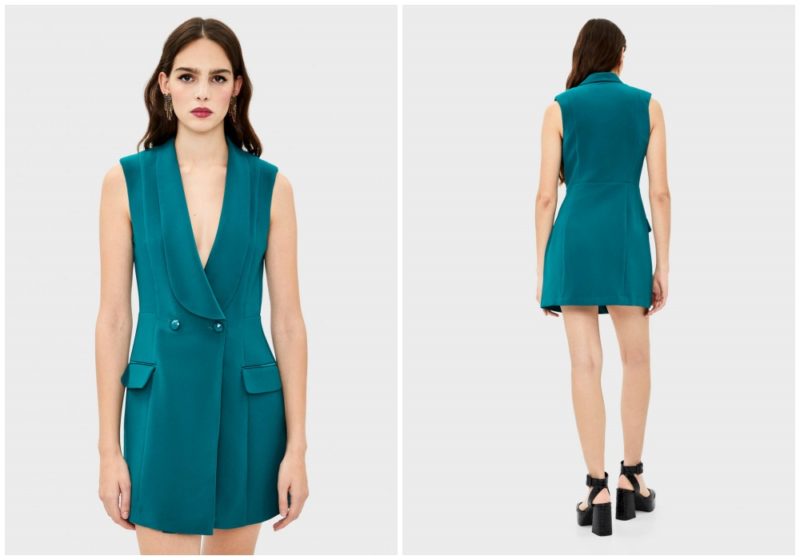 The dress's waistcoat style makes it look like it means business, but its short hemline and the plunging neckline make it party-appropriate. Sexy and flattering, what's not to like?
Available at Bershka for P2,995.
Simple sophistication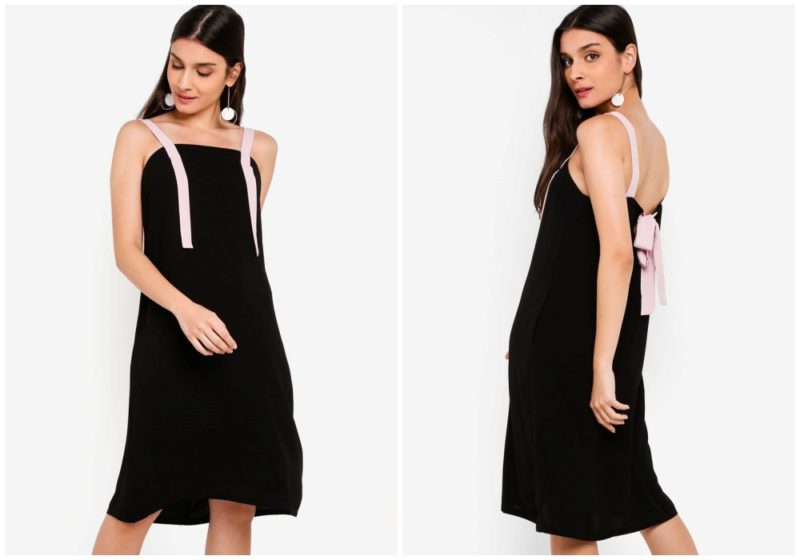 Achieve your madame goals in this understated yet super sophisticated black and purple number. You gotta love that gorgeous bow detail.
Available at Zalora for P1,359.
Which of these dresses do you like the best? Let us know in the comments below!