For the past week or so, Filipino netizens have done nothing but talk about the meteoric rise of the International State College of the Philippines (ISCP). In case you've been living under a rock, the ISCP is a satirical educational institution poking fun at Filipino university culture and modern society. It began posting witty college courses and announcements laid out in professional-looking pubmats on Facebook before it quickly spread on other platforms such as Twitter, Instagram, and Tiktok. They even launched an actual honest-to-goodness website that looks legit AF, and netizens can't help but compare it with other institutions.
A gorgeous website . . .
THE ISCP PORTAL LMAO☠️ pic.twitter.com/m3i5sbu9QF

— sprite (@User_120008) August 7, 2022

Laid out against a backdrop of dark blue, the ISCP website welcomes students to its campus with a rotating logo of the school. Scroll down a bit and you'll even see a statement from College Dean Kim Atienza. Hosted in Google Sites, the current design was made by a certain Richard Christian Uaje, according to the website.
. . . with witty course offerings . . .
Another scroll down introduces you to the school's main course offerings. From BA in Psychology Major in Gaslighting at the Main Campus to BA in Culinary Arts Major in Fire Bending at the Encantadia Extension Campus, the satirical school has all sorts of witty course offerings for every student.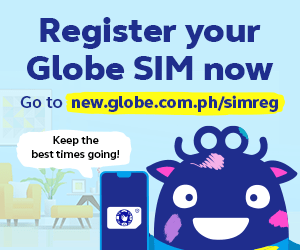 . . . the school hymn . . .
Further down the home page is the school's official mission and vision and the official ISCP hymn. The school anthem even keeps up with the times, because it's Anees' "Sun and Moon" laid over an epic orchestral track that will definitely ignite your school spirit. The remix was made by Zai's Orchestral Music on Youtube, who said that it was "requested by someone." Is that someone an ISCP admin?
. . . and actual useful information
Talk about dedication! The International State College of the Philippines has a dedicated COVID-19 page in their official website. Whoever made this, they really took "do it for the memes" to a different level! I suggest they add a history page hehe. #ISCP pic.twitter.com/pRHOPKpzxz

— Princess Iconique Love 🏳️‍⚧️✨ (@Cisayyy) August 7, 2022

Netizens have also praised the school for having actual useful information on the website. The ISCP dedicated two tabs on their website to a COVID-19 tracker and a vaccine tracker, both of which are based on data from the Department of Health, so you know it's legit.
But it's important to note that this COVID-19 and vaccine trackers are lifted from ABS-CBN's own work. The school does keep the network's logo on the page because it's important to give credit where credit is due.
Is there more to come from the ISCP?

According to the ISCP website, this current look is only version 1.0. And their "new team is working on the ISCP website version 2.0." So it seems we might be able to expect an even better, legit-looking website from this satirical school. Damn, they've spent so much effort for the ISCP and it's not even real.
ISCP website vs school websites
not iscp having a better website than real schools nauuurrrr 😭😭😭

— richard 🍩 (@perichardium) August 7, 2022

Netizens have compared the satire school's website against those of real universities, with the ISCP usually winning. Students claimed it's so much better and cleaner look than their own school's website. One netizen even wished that real universities hire the person who designed the website.
ISCP website vs government websites
ISCP Portal (Satire Page) vs BIR Portal (Well Funded Government Agency) pic.twitter.com/QqhOwxAWOs

— AE (@Mustylone) August 7, 2022
ISCP website > all of govt websites

— kabulastugan (@kblstgn) August 7, 2022

But universities aren't the only ones being compared to the ISCP website. Infamous for their slow, outdated interface, even government websites can't escape the comparison. One netizen even said that one institution's website looks more satire than the satirical ISCP website. Another claimed that another institution's website kept going to its error page, and even that error page won't load.


Here's the error page, zoome
So why aren't government websites as user-friendly?
Programmers and developers have also weighed in on why Philippine government websites have the not-so friendly interface they have. According to several programmers, the ISCP website was made from Drag and Drop functionality that's available in Google Sites, while government websites are made using a standard web model that needs to handle enormous amounts of data and complex functions.

One also said that funding from taxpayers' money is "better spent in doing important things such as hiring enough personnel that keeps all the websites running" than worrying about design. Well, government websites do store and process the data of millions of Filipinos, and programmers need to make sure these websites are actually running and secure.
But we can't deny that user experience is important and that our government websites have a lot to improve on in that aspect. Here's hoping that government institutions will be able to function AND look good soon.
Follow us on Facebook, Twitter, Instagram, Tiktok, and Youtube for the l8est entertaining, useful, and informative lists!