A mother, an award-winning actress, and an icon — Cherie Gil was one of the household names in the Philippine show business. Known for her iconic role as Lavinia Arguelles in Bituing Walang Ningning with Sharon Cuneta, Cherie is considered by many as the blueprint of a great antagonist. Though she has passed away, her legacy will always be remembered. In honor of the legendary actress, Regal Entertainment, Inc. released "The Life and Work of Cherie Gil," a YouTube playlist presenting some of the late icon's movies that you can watch for free. Take a look.
Too Young (1990)
Cherie is one versatile actress, and taking on this action-thriller film further solidified her commitment to every role she's given.
Manila By Night (1980)
This film is a brilliant storytelling of Manila's other side in the eyes of different women grappling with their unforgiving dilemmas. Cherie plays the role of Kano, a lesbian and a drug user. Manila By Night also highlights relevant social issues like unemployment, prostitution, drug addiction, and lack of decent housing at the height of the Marcos regime.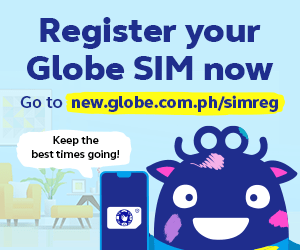 Beer House (1977)
Directed by Elwood Perez, Beer House follows the lives of three women and the struggles they face to find happiness.
Sugar Daddy (1977)
What happens when a young girl falls in love with the son of a landlord? Will they get their happy ending?
8 Celebrity Families Who Should Have Their Own Reality Show
8 Celebrity Families Who Should Have Their Own Reality Show
Desiree Pore | Aug 01, 2017
Problem Child (1980)
The role of Alyssa is probably one of Cherie's most daring roles. Problem Child chronicles Alyssa's estranged relationship with her mother and how it escalated to a tragedy she never expected.
Ito Ba Ang Ating Mga Anak (1982)
Directed by Ishmael Bernal, the film tackles the lives of a group of teenagers and how they navigate the world around them.
Magno Barumbado (1980)
One man is hunted down by his enemies. Can he survive and defeat them all before it's too late?
Sugatang Puso (2000)
Sugatang Puso is a story of two families and how they deal with resentment and bitterness surrounding them.
What's your all-time favorite Cherie Gil movie?
Follow us on Facebook, Twitter, Instagram, Tiktok, and Youtube for the l8est entertaining, useful, and informative lists!