This week in "Anong Kaguluhan 'To?" Manila Mayor Isko Moreno called on Vice President Leni Robredo to withdraw from the presidential race. He held a joint press conference at the Manila Peninsula on Sunday with fellow presidential bets Senator Ping Lacson and former Defense Secretary Norberto Gonzales. Vice President bets Dr. Willie Ong and Senate President Tito Sotto were also present.
Domagoso calls on VP Leni Robredo to withdraw from the #Halalan2022 presidential race: Be a hero, withdraw Leni. | via @robertmanodzmm

— ABS-CBN News (@ABSCBNNews) April 17, 2022
Moreno said that Robredo should make a "supreme sacrifice" since, according to him, she's only running to prevent a Marcos from returning to Malacanang. And apparently, that wasn't reason enough. "Let Leni withdraw. Withdraw, Leni, if you love your country. Kasi sila ang laban lang naman nila, laban lang kay Marcos," Moreno said. "I'm calling for Leni to withdraw kasi whatever [she's] doing is not effective against the Marcos. Withdraw, come and join us," he added.
As one would expect, the Internet was in an uproar. Netizens didn't hesitate to express their distaste for the ridiculous press conference and everyone involved in it. But while there were scathing comments, Pinoy's reactions wouldn't be complete without an abundance of memes. Let's laugh together while reading through the best ones!
The menu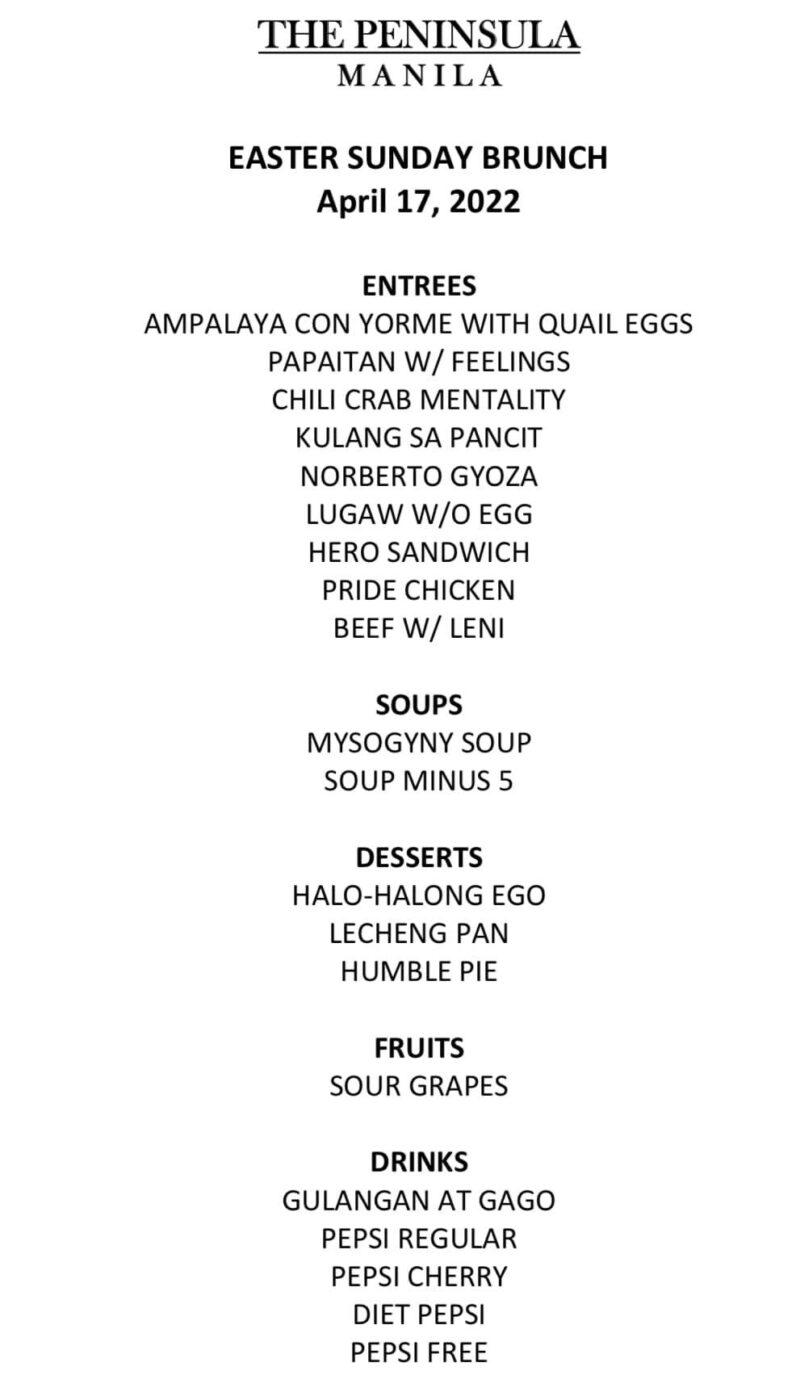 Another serving of Beef with Leni please.
Leni with Drew?!
NGL, half expecting Taylor Swift's 'Drew looks at me' to be somehow included in this mess.
Literally.
— Audie Gemora (@GemoraAudie) April 17, 2022
Literally Part 2.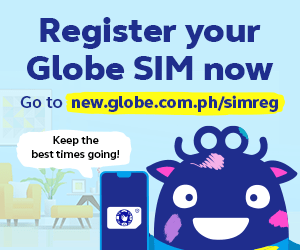 Breaking news: VP Leni nag-withdraw!
Wouldn't put it past trolls to look at the headline, turn blind to the photo, and believe it.
Ayun naman pala.
It's Easter!
Sorry guys, there was only one sacrifice made this season and it's not by VP Leni.

Anong kababalaghan 'to?
Ka Leody remains unbothered
Masarap ang halohalo dito sa South Cotabato pero di singmahal nung halohalo sa Manila Pen. Ano bang kaguluhan dun ngayon? pic.twitter.com/xxhZlAomlg

— Ka Leody de Guzman (@LeodyManggagawa) April 17, 2022
Not a meme per se, but we just have to give Ka Leody an honorable mention for remaining an unbothered king eating his halo-halo in peace. There might be chaos in Manila Pen but there's peace in South Cotabato. Even his vice president candidate Walden Bello posted a cheeky tweet:
Di rin kami aatras… sa Halo Halo. pic.twitter.com/FDkzi8SGGC

— Walden Bello (@WaldenBello) April 17, 2022
Sadbois for Leni
How else was the Internet supposed to describe that press conference?

Gotta give it to VP Leni for reuniting every faction in the country. 
Sana may plataporma din si VP @lenirobredo specifically for the fragile male ego para angat buhay lahat

— Jai Cabajar #NeverAgain (@jaicabajar) April 17, 2022
Angat Buhay Lahat!
Mga kawawang cowboy 😅

— Chel Diokno (@ChelDiokno) April 17, 2022
Even Chel Diokno had to say something.
#nowwatching pic.twitter.com/EpO0lYiwYl

— Jeff Canoy (@jeffcanoy) April 17, 2022
Yup.
The Internet simplifies it

Blame others instead of focusing on yourself and doing a better job? Sounds about right.

We're all thinking the same thing, right? If one wants to win, one must target #1, not #2. Unless..
No direction

"You're insecure, don't know what for!"
Bonus: What does VP Leni have to say about all this?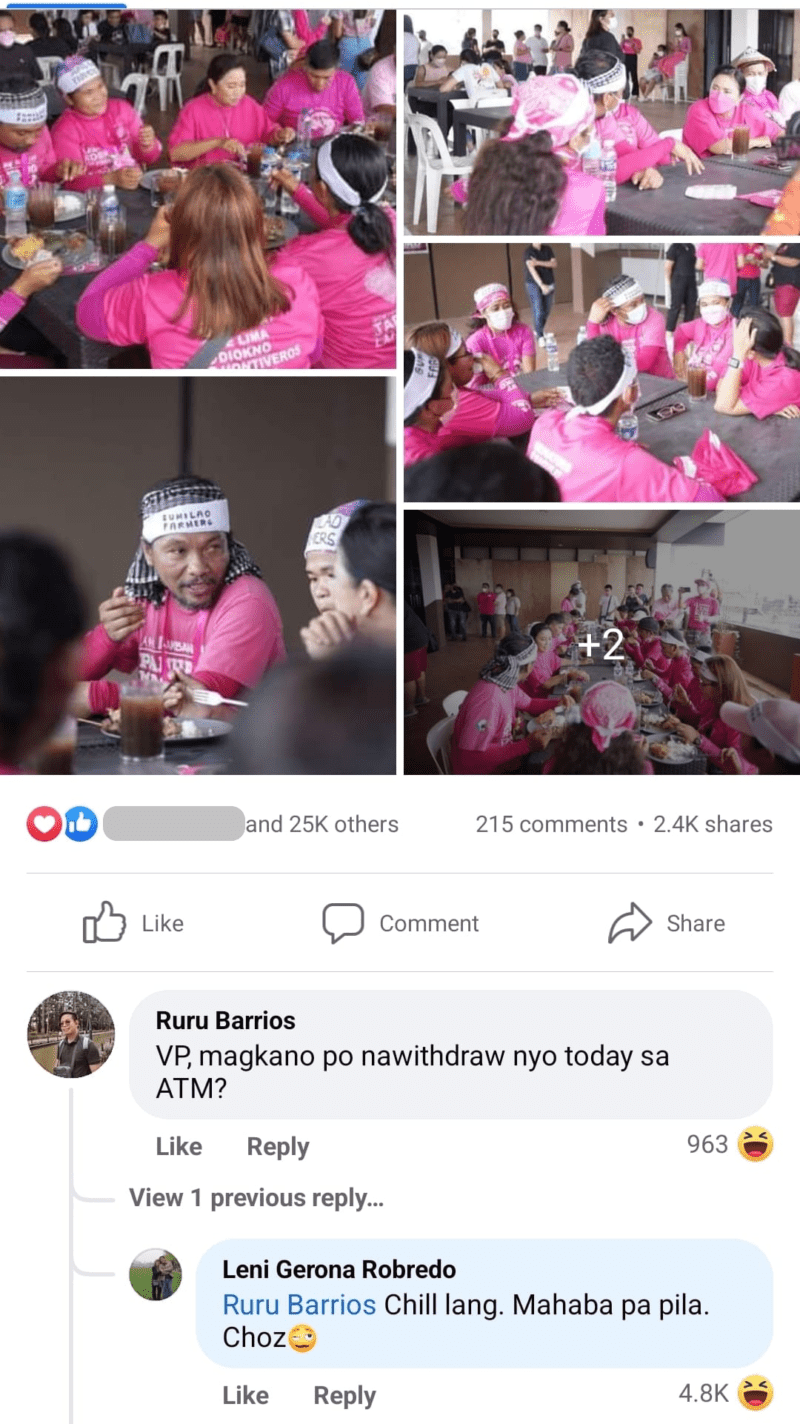 And here, we take our cue. Chill lang.

Check us out on Facebook, Instagram, Twitter, TikTok, and YouTube, to be the first to know about the latest news and coolest trends!