Miss the gym? You're not alone. Unfortunately, it will take a while before you can enjoy being surrounded by state-of-the-art equipment at your favorite fitness center and work out freely like before. But thank online shopping for an alternative — you can build your own home gym. The Lazada 10.10 Big Brands Sale is almost upon us. You know what this means: from Oct. 10-14, you get vouchers, discounts, free shipping perfect for building your home gym on a budget. Check out these items you can add to your cart ASAP!
Dumbbells


The Sweat Club PH Vinyl Dumbbells, P97-P1,666/pair
What's a home gym without dumbbells? There are lots of options to choose from online ranging from the classic monochrome ones to the quirkier and cuter options. The Sweat Club PH's Vinyl Dumbbells are available in a range of weights from 1 lb to 20 lbs. They're affordable too so you can start building your dumbbell collection.

D-house Gym Dumbbell Set, P698 (from P1,999)
For those who want a cuter option to motivate them to do those bicep curls, the cute dumbbells from D-house Gym are worth buying. It comes with adjustable load blocks you insert or remove by uncapping both ends. The weight could go from 2 kg to 4 kg, how's that for portable? You can get it in teal and pink.
Kettlebell
The Sweat Club PH 5 LBS Candy Colored PVC Kettlebell, P258 (from P999)
Spice up your simple workout routines by using kettlebells. Just like dumbbells, this equipment doesn't require a huge training space, so don't stress if your "home gym" is just one corner of your room. Lifting kettlebells will give you stronger arms and a powerful grip over time. You can opt for the classic kettlebells in different weights like this Candy Colored PVC Kettlebell from The Sweat Club PH. You can choose from 5 lbs to 25 lbs weights in pink, blue, teal, gray, and orange.
But if you want just one piece of equipment to maximize your space, their Adjustable Kettlebell is perfect. The weights are stackable so you can go from 5 LBS to 12 LBS anytime. It comes in blue and pink options.
The Sweat Club PH 12 LBS Adjustable Kettlebell, P940 (from P3,599)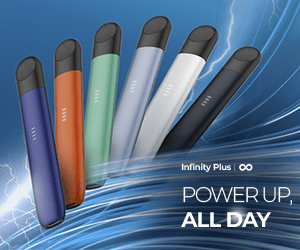 Ankle weights

Gymgal Ankle Weights 1KG per pair/500g each, P1,077 (from P1,299)
Make your workout routines more challenging by strapping on a pair of ankle weights. These provide better resistance to increase the burn and helps tone your legs. Your ankle weights can also double as wrist weights for that extra bit of arm exercise. To add a cute flair for your ankle weights, the ones from Gymgal come in different colors: pink, aqua, green, beige, and gray. Or you can opt for Booty Bands PH's black or pink ankle weights.

Booty Bands PH Ankle Weights, P699 (from P799)
Power tubes

Booty Bands PH Power Tubes, P399 (from P495)
Power tubes can make your workouts more fulfilling since it adds a bit of a challenge. They're expandable but make no mistake, they can make your muscles work overtime so you get the fat burn and overall body exercise you need. No dumbbells? Step on a power tube and improvise your weights! These ones from Booty Bands PH are one of the most affordable ones online. It comes in purple, red, blue, pink, black, and green.
Resistance bands

Lotus Activewear Samira Pro Heavy Duty Resistance Bands, P802.75 (from P995)
Depending on how you view it, resistance bands could be The Best Thing Ever for your workouts or it could be torture. But you should know that with consistent use, these bands can help you build your muscle, stabilize your core, and just generally improve your exercises. Plus, they're easy to store, functional, and cute! You can bring one with you even on the go and you'd still get to exercise. There are a lot of cute sets of resistance bands out there which range from budget to splurge.

The Sweat Club Hip Fabric Resistance Bands Set of 3, P349 (from P1,599)
Yoga mat and yoga block

Balance Yoga Mat The Abigail, P899 (from P1,100)
Not into intense exercises? You can start with yoga first if you're easing into your fitness routine. Yoga might look like elaborate stretches but it can strengthen your core, balance, and flexibility when done right. The exercises can also help you relax. If you're in it for the long run, you better invest in great yoga mats that are non-slip and easily portable. While you're at it, get yourself some yoga blocks too to support your body and enhance your poses.

Manduka Cork Yoga Block, P1,250
Sit-up aid

D-house Gym Sit-ups Adjustable Aids, P503 (from P1,499)
This cool home gym equipment can help you perform simple sit-ups until you perfect it. You don't have to call your siblings to kneel on your knees and support you. And if you're looking for a simple exercise to perform, sit-ups can strengthen your core, get you those abs, and toughen your legs and arms too. This equipment can also help you do push-ups, hip bridge exercises, and plank exercises.
Activewear
Lotus Activewear Laylin Sports Bra, P660.25 (from P895)
Lastly, you can't complete your home gym without the proper activewear to support your workouts. Lotus Activewear is a local brand with a fresh range of exercise wardrobes. Never underestimate the power of a good pair of workout clothes to motivate you to do those pushups and power through those squats! Check out their styles here.

Make the most out of Lazada's 10.10 Big Brands Sale happening from Oct. 10-14! The leading eCommerce platform welcomed award-winning actress Bea Alonzo as its newest brand ambassador. Joining Hallyu superstar and LazMall's first-ever regional brand ambassador Hyun Bin, Alonzo unveils exciting 10.10 deals and exclusive offers, such as new 10% cashback, 100% Legit or get 2x money-back guarantee, free shipping vouchers, 30-day returns, Lazada Bonus Discount Vouchers where shoppers can get P50 off for every P500 spend, up to 90% off on the best authentic brands, and special premium offers from LazMall Prestige Flagship Stores.
Check us out on Facebook, Instagram, Twitter, and YouTube, and be the first to know about the latest news and coolest trends!