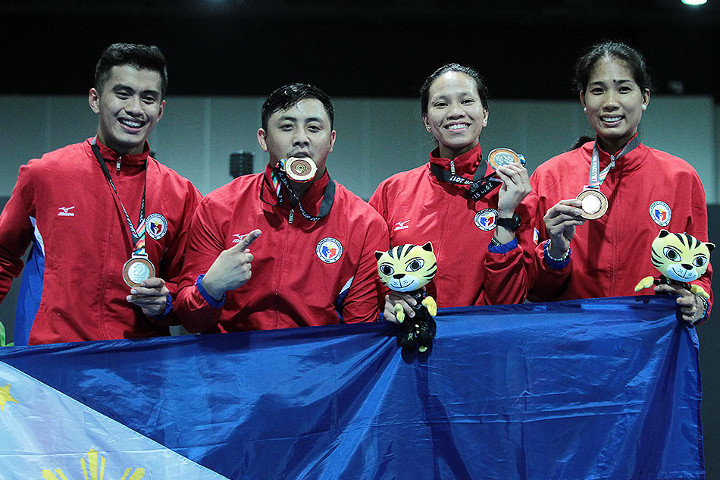 It's Raining Gold for the Philippines at the 29th SEA Games
By Kyzia Maramara

Hosted by Malaysia, the 29th Southeast Asian Games is a multi-sport event held this year from August 19-30, 2017 at Kuala Lumpur. The SEA Games 2017, also branded Kuala Lumpur 2017, is participated by 11 Southeast Asian countries. The hundreds of matches essentially are of course for building camaraderie and strengthening ties but at the end of the day it's still a game and the count for gold, silver, and bronze is still of the utmost importance.
We're almost at the last days of the Games and the Philippine team is still making us proud. Here are 8 of the thrilling gold medal wins we have so far!
1. Men's 400-meter Hurdles
Eric Cray championed the men's 400m hurdles and secured the gold medal with an official time of 50.03. He bested Vietnamese Quach Cong Lich's 50.05 and Indonesia's Andrian with 51.52.
2. 200-meter Dash and 400-meter Sprint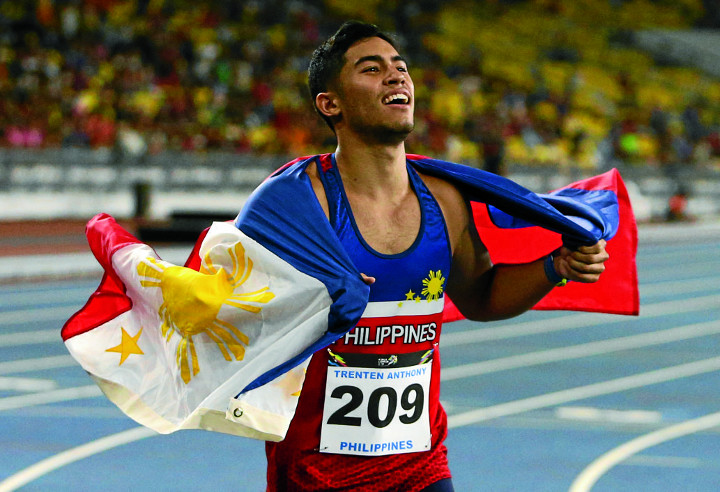 Anthony Beram was the fastest man at the 200m dash winning a gold medal for the Philippines. He defeated seven others with the official time of 20.84 seconds.
It wasn't the only game he won a gold medal for. Beram proves he is the fastest man when he also emerged victorious from the men's 400m run clocking in at 46.39 seconds. Second placer Phitchaya Sunthonthuam of Thailand came in at 46.46 and third placer Vietnamese Quach Cong Lich at 46.48.
3. Fencing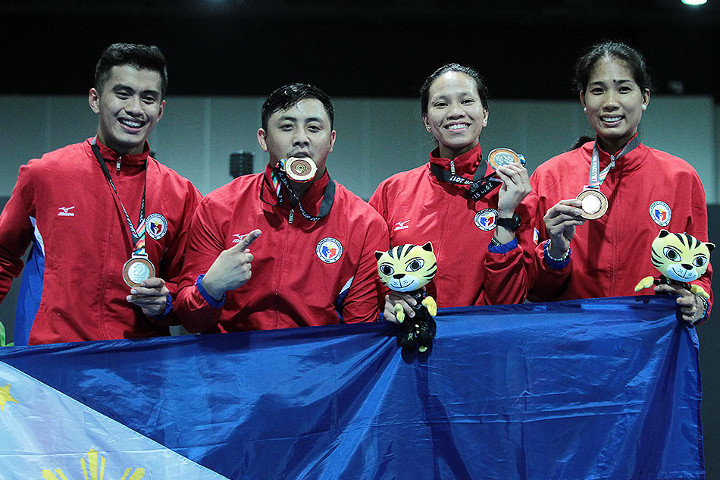 It was a sure win for the Philippine fencing team when Brennan Louie and fellow countryman Nathaniel Perez finished gold-silver in the individual foil finals.  The fencers finished 15-14 with Louie besting Perez. Overall, the team hauled 1 gold medal, 2 silvers, and 1 bronze.
4. Triathlon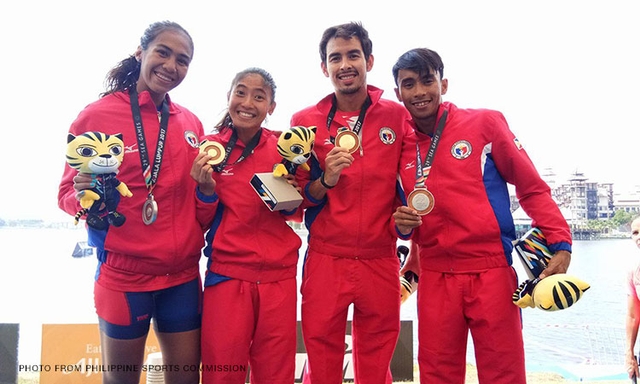 The fencing team wasn't the only ones to boast of a gold-silver winning. Four triathletes from the Philippine team ruled the triathlon and added two gold medals and two silver medals to the pile.
Nikko Bryan Huelgas and John Chicano won the men's title gold and silver respectively. Huelgas secured the gold with the official time of 1:59:30 and Chicano registered at 02:01:27.
At the women's triathlon moments later, Kim Mangrobang and Claire Adorna claimed the gold and silver medals respectively switching places from the previous SEA Games in 2015 where Adorna was the champion and Mangrobang finished second.