Eight months after his solo album Jack in the Box was released and a day before his birthday, j-hope of BTS (real name: Jung Hoseok) is releasing a documentary following his journey working on and promoting his album. Entitled j-hope IN THE BOX, the Disney+ documentary will give viewers a never-before-seen look at j-hope during the album's preparation process and front-row seats to the album's listening party and his 2022 Lollapalooza performance. Surely, after watching j-hope IN THE BOX, BTS' fans a.k.a. ARMYs will fall in love all over again with Jung Hoseok. Here's why.
He shows another side of j-hope

For the longest time, j-hope is known as the member who is always cheerful, energetic, and positive — always giving off the vibe that he's hope personified. But while that is part of him, j-hope also took this chance to show another side of himself. "It felt like it was time to show a maturer side of me. I thought when I finally pop out of the box, I want to sing about my experiences outside the box."
He puts a lot of effort into his artistry…

Through this documentary, he shows fans just how j-hope makes his music and prepares for his performances. He also shares more things about the album from his everyday struggles and anxiousness to his efforts to push past all that to show the best that he has through his music.
"To be absolutely frank, there's no reason for me to push myself this hard. But I guess this is just who I am," j-hope said. "I could take it easy and have fun if I wanted to. I can be as lazy as I want. But I don't want that. Hence, I'm stressed out."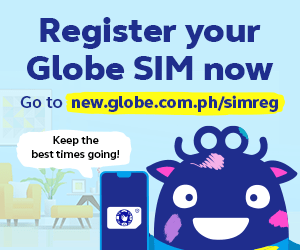 …and just as much effort in his stages

Prior to the Lollapalooza show, j-hope wasn't sure if he should perform a BTS song. "What am I supposed to do? Sing my part only?" he asked. But he found a workaround that's so j-hope: he danced to a new choreography to "Dynamite" and encouraged the audience to sing instead.
And apparently midway through his preparation, his dancers had to change due to unknown reasons. But even with such a tight schedule, he persevered with the new set of dancers. He carefully monitored each rehearsal, making improvements here and there whenever he saw something that can be made better.
He has a vision

From the beginning, j-hope knows what he wants to show us. From his songs to his stages, he pays attention to even the smallest details to give the best performance for the audience. He was looking closely at even the short video clips of text playing on the LED screens.
He works so damn hard
Throughout the album-making process and Lollapalooza preparation, j-hope showed us how he also gets nervous and stressed. He overthinks his projects, and he wants to make them perfect. He gets into slumps. He works late nights to overcome those mental blocks, and he even loses sleep. But it all paid off when his listening party finished successfully, his album was released, and his Lollapalooza performance made history.
"It didn't feel real at all. But when I woke up this morning, my body ached all over. That's when I realized that I really gave it my all," he said two days after his Lollapalooza performance.
But he still knows how to take a break

While in the middle of preparing his album, j-hope went to visit his hometown to take a break. He only stayed for a night, but he was able to have "so much good food and some much-needed good rest" with his family and pet dog Mickey. It's a reminder for himself and ARMYs that a brief recharge is always necessary. Then he goes back to Seoul to be j-hope again.
He's also human

Despite being a highly successful star in both BTS and in his own right, j-hope is just like us. "I need to pay attention to every detail. I've been having trouble sleeping at night. But I'm definitely having fun. I love what I do. This is my chance to grow as an artist. But that doesn't make it easy."
He gets tired and lonely, too, especially after spending over a decade with the rest of the BTS members. One of his staff even said, "j-hope has been looking happier since [Jimin] arrived." And j-hope himself said that it was thanks to Jimin that he was able to let go of his nervousness and anxiety before his performance.
Bonus: j-hope also gets absolutely excited over his own idols (see his meeting with J. Cole!). Yes, j-hope is ~that~ relatable.
He's passionate about what he does

He loves what he does, and he loves sharing it with other people, whether they be fellow artists or his fans. That's why he held a listening party with fellow artists. And that's why he performed at Lollapalooza despite all his nervousness.
"What kind of vibes I have… What kind of music I do… What kind of person I am… I wanted to show it to everyone," j-hope added happily. "And I think I successfully put it out there."
And that's also why he released this documentary — and why he has a little surprise for fans at the very end of it. (Quick clue for you ARMYs? Hope will soon be back on the street!)

You can stream j-hope IN THE BOX on Disney+ starting today, February 17.
Follow us on Facebook, Twitter, Instagram, Tiktok, and Youtube for the l8est entertaining, useful, and informative lists!