8 Facts You Should Know About
Filipino Comfort Women
By Cody Cepeda
On January 26, 2016, Japanese Emperor Akihito and his wife will pay the Philippines a visit as a venture to strengthen the relations of Japan with the motherland.
There was a time in history, however, when things between Japan and the Philippines were belligerent. It has been seven decades since WWII, seven decades since Japan invaded the Philippines to occupy its islands, seven decades since the resistance movement.
In those dark days, many were annihilated and damaged. Young girls and women were seized and taken by force, brought to the garrisons of the soldiers, and came to be known as the "comfort women." In the mornings they washed the soldiers' clothes and cooked food, in the evenings they surrendered to the violation and brute force of their aggressors.
70 years later, the comfort women remain victims of the Japanese military's war crimes. Survivors of war and the horrors its violence has wreaked upon them, the comfort women continue to suffer and fight relentlessly for their long-awaited justice.
8. The issue about comfort women is a case of organized sexual slavery and war of aggression.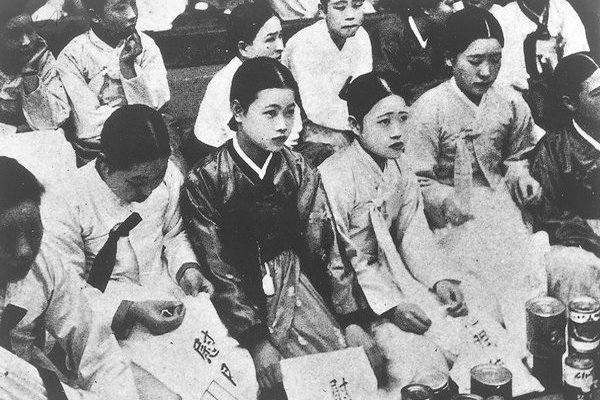 During the Japanese occupation, the Imperial Japanese Army abducted an estimated total of 200,000 young girls from Korea, Taiwan, China, Indonesia, and the Philippines. In the Philippines, it is estimated that 1,000 women were forcibly seized by Japanese soldiers to serve as comfort women.
Contrary to what most Japanese history books say, comfort women are not prostitutes. They are sisters, wives, daughters, mothers, and homemakers that were taken by force from their homes. Raped, tortured, beaten, humiliated—they were used as sex slaves by the Japanese soldiers. Day and night, they were repeatedly raped by the soldiers; some were raped by 12 up to 30 soldiers a day, regardless if they were bleeding and in excruciating pain.
7. The first Filipino comfort woman to come out with her story was Lola Rosa, in 1992.
Maria Rosa Luna Henson or Lola Rosa, as she is fondly called by her family, was only 14 years old when she was riding in a cart pulled by a water buffalo and stopped at a Japanese army checkpoint in the city of Angeles. She was kept in a hospital used as a barracks by the Japanese army, where she was raped repeatedly by Japanese soldiers (sometimes 12 and even up to 30 men in one day) everyday.
In September 1992, a press conference was organized and Lola Rosa's public testimony was in the headlines of newspapers and television news worldwide, including the Japanese media. After her testimony, she wrote a book about her experiences from the Japanese war. Other Filipino comfort women came out of hiding and followed suit. Lola Rosa has since passed.
6. Most supporting evidences are allegedly covered up or destroyed by the Japanese Imperial Forces
Most evidences about the war crimes against comfort women were covered up and destroyed by Japanese. Nevertheless, there were documents that were taken from the Tokyo War Crime Trials, which bore statements wherein women were forcibly taken from their homes by the Japanese Imperial Forces to serve as comfort women in the barracks in China and other countries.
There are also Japanese scholars who are studying the issue about the comfort women and unearthing documents about the comfort women in Japan.
5. They do not get compensation from the Philippine government.
Before Gloria Arroyo ran for presidency, she promised the lolas of Lila Pilipina (an organization of survivors of Japanese military sexual slavery during WWII) that if they vote for her, she will put her attention to the issue because, according to the lolas, Gloria Arroyo told them that "Babae din daw siya." It was all talk.
In 2010, President Aquino said that he will task former Ambassador Emmanuel Lopez to handle the plight of the comfort women. He also promised that he will ask Congress to create a law to guarantee that the comfort women will get compensation from the 1956 Reparations Agreement. As far as the comfort women lolas are concerned, nothing came out of it. Again, it was all talk.
The Philippine government stated that the lolas have already been compensated through the Asian Women's Fund, which was created by Japan to give out compensation packages and loans to "certified" comfort women. This "compensation," however, does not reach the entirety of the comfort women.
And if it did, still, no amount of money can ever make up for the decades of trauma and pain that the comfort women have gone through. Japan still hasn't apologized unequivocally for their war crimes. Money alone will never be enough to compensate for the atrocities of the Japanese Imperial Forces.
4. Japan's apologies have been non-apologies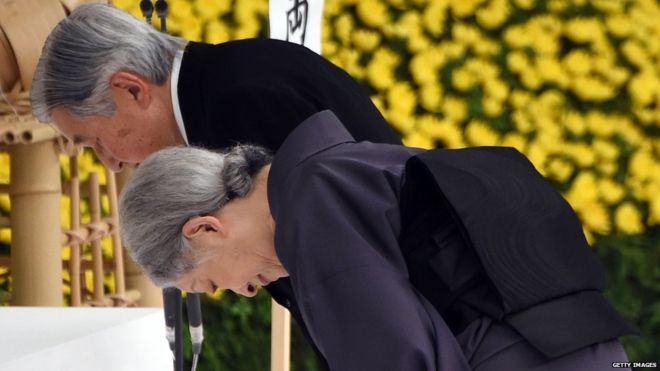 Japanese Emperor Akihito issued an apology last August on the 70th anniversary of the end of WWII. However, this apology was deemed as a non-apology apology by the comfort women because he allowed the amendment of the Japanese Constitution to remove Article 9 (which prohibits Japan to build up military power to promote peace) which caused people to now doubt his sincerity even more.
Dr. Ricardo Jose, a history professor in University of the Philippines, also mentioned that the so-called "apologies" of Japan weren't official because it wasn't a "government" apology, thus making it an overview type of apology that lacked sincerity.
3. Some people still continue to undermine and/or reject their existence.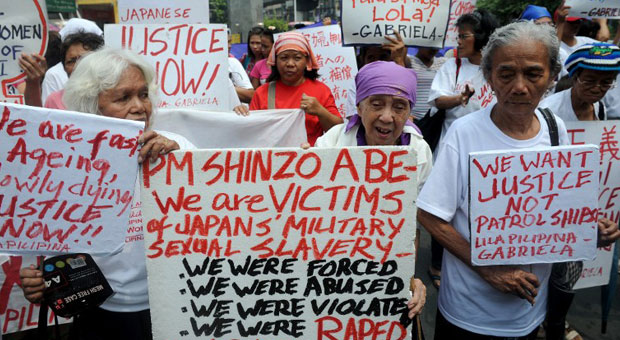 People still continue to doubt the existence of the comfort women. This must've stemmed from the fact that some of the comfort women only came out in the 90s, with South Korean Kim Hak-Sun being the first one to publicize her story in 1991. It has been many decades after WWII and this "late" release of testimonies from the comfort women only made it easier for people to deny their existence.
In 2007, Prime Minister Shinzō Abe stated that "there is no evidence to prove there was coercion as initially suggested." However, the comfort women during that time who came out with their testimonies were living evidence themselves of the horrors and war crime committed by the Japanese military.
In 2013, Osaka Mayor Toru Hashimoto urged that having comfort women back then were necessary, because it gave the Japanese soldiers a chance to "rest." His words sparked backlash and disappointment throughout Japan's neighboring countries, with comfort women and supporters angry about his remarks.
In November 2015, Japanese officials urged Korea to remove their memorial statue of a Korean comfort girl in Seoul—a sad attempt to erase a historical memory.
2. The comfort women are fighting for only three things.
Lola Hilario and Lola Estelita of Lila Pilipina said it themselves. "Pinaglalaban namin ay mabigyan kami ng katarungan dahil matagal na kaming lumalaban. Ang hinihingi lang naman namin sa gobyernong Hapon ay public apology, isama sa kasaysayan ang mga nangyaring krimen na ginawa sa amin, at kompensasyon. Yun lang ang gusto namin."
An unequivocal public apology from the Japanese government, accurate historical inclusion, and just compensation. No more, no less.
Ms. Richie Extramadura also urged during the media forum of the comfort women lolas that they cannot accept only a part and parcel of what they are fighting for. "We need all those three. Hindi puwedeng kompensasyon lang, hindi puwedeng apology lang. Dapat iyong tatlo, maibigay nila."
When asked about the compensation, she said that it is not their place to fix the amount of compensation that they want to receive. "The Philippine government has to negotiate with the victims and Japan how much. Hindi kami ang magtatakda kung magkano ang kompensasyon. Kahit ilang bilyones pa ang ibigay nila, hindi nila mababayaran ang pagkawala ng dignidad ng mga kababaihan."
1. They are diminishing every year.
Out of the 174 identified comfort women by Lila Pilipina, only 70 of them are still living while only four to six are active and in close communication with Lila Pilipina. Although the comfort women lolas are senile, weak, and pushing 90 years old, they still continue to hold protest rallies from time to time.
It has been two decades since the lolas started fighting for their justice—a fight so laborious that there seems to be no end in sight. They have never faltered and wavered throughout this entire ordeal.
It is a fact of time that in a few more years, most if not all of our comfort women lolas will eventually pass. Does this mean the fight is over? Never.
The lolas have come prepared with 'Pamana,' an organization that they established that consists of friends, family members, and other supporters to continue the fight of the comfort women.
With or without the lolas in this life, the fight for true justice goes on.