If you're in the mood for bingeing a disaster series in the middle of a pandemic, you should know that Netflix Original Japan Sinks: 2020 just dropped its first season last weekend. Directed by Masaaki Yuasa (Devilman Crybaby) and based on a novel by Sakyo Komatsu, the 10-episode series is here to remind us that absolutely anything on earth is possible and not in a good way.
What makes the audience curious about Japan Sinks: 2020 is the fact that the premise could totally happen in real life. We're drawn to calamity films like moths to a flame, toying with the idea of a frightening "what if" to escape an already gloomy reality. If you're still weighing whether the series deserves a stream or a skip, this mini-review might decide for you.
The heart-pumping and emotional first hour
The first two episodes immediately remind you that you are watching an apocalyptic series and death is everywhere. Japan Sinks: 2020 is centered on a band of survivors struggling to find a safe place after a series of powerful earthquakes rip through Japan's islands.

The story follows track and field athlete Ayumu Mutoh, her father Koichiro, her video game-obsessed little brother Go, and her former competitive swimmer mother Mari who also happens to be a Cebuana (we never hear her speak Tagalog or Bisaya though). The family, along with a few friends, flee their wrecked town. To make matters worse, it looks like the entire nation is slowly sinking into the Pacific.
For at least the first two episodes, the series captured the despair and devastation that happens in the wake of a natural disaster, the fear that grips your heart not knowing if your loved ones are okay. It hits pretty close to home in real life with the threat of a pandemic. Soon the death toll starts going up and you might find yourself shedding a tear or two. But as hair-raising and heart-pumping the initial episodes were, the plot gets a little muddled and confusing as the story goes on.
Where's the emotional connection?

There's a certain kind of expectation for the inevitable when you watch a disaster series – you know characters are going to die and you're prepared to mourn for them. The characters in Japan Sinks: 2020 border on heartless with their lack of empathy and emotion, soldiering on and leaving the dead behind. Sure it could be chalked up to the survivors trying to stay strong and focused (there'll be more room for mourning when everyone's safe) but the truly emotional moments we're looking for only come about twice throughout the entire series. Somebody dies, they stare, they leave.
The tricky thing about killing off people for every episode is exactly that — now the viewers are now expecting someone to die every episode. The only surprise there is who and by what ridiculous way they'll be killed. In a devastating calamity such as an entire island sinking, it would have been better to see how humans cope with their emotions.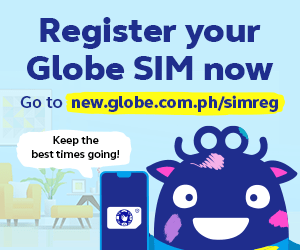 Hope is found in the people that help you through a crumbling world
I think it's safe to assume that protagonist Ayumu isn't the crowd favorite character, that title goes to her former classmate Haruo and Estonian YouTuber Kite.

Ayumu's family meets interesting characters in their journey but Kite and his glorious white hair outshine everyone else. We initially meet him flying from the heavens in a modern parachute, a foreshadowing of what happens later in the episodes. Since then he has been like a personal crafty guardian angel for Ayumu and her family. Sometimes it borders on ridiculous how he's able to escape every situation unscathed and even save people on the brink of death twice. But that's Kite for you, and nobody questions Kite.
The Mutoh family's survival largely depended on the help they got along the way. Although they don't know where to sleep at night or what to eat during the day, there are strangers who let them hitchhike, an old man who lets them get supplies from his store, and an entire community that opens their doors for the tired bunch. This shows that in the middle of dark times, there are kind souls who are always ready to help you.
About that religious cult…
One of the things that might put you off this series was that it suddenly went from 2012 the movie to a murder-free, toned-down, sunshine-y, good version of Midsommar. Ayumu and her family stumble on a pristine gated community in Shan City, where there are fields of weed that the earthquakes are yet to destroy. They find out that the group's leader is a woman who can communicate with the dead. Although Shan City is where Ayumu crosses paths with an important character, the majority of their time spent there could have been cut and it would not hurt the story one bit.
Even at the end of the world, humans will continue to suck
One of the things Japan Sinks: 2020 nailed is their portrayal of xenophobia that usually comes hand-in-hand with pandemics and the end of the world. At humanity's darkest and weakest, selfishness gets exposed. For instance, when Shan City was crumbling from a powerful earthquake, the staff rushed to go to a vault and steal all the gold bars they could get which ensued in a deadly Mexican standoff.

The group meets a xenophobic old man, Kunio, who has a certain dislike for foreigners. He bitterly states that he "can't stand idiots obsessed with foreign things who knows nothing about Japan." In one scene, they have a chance to board a raft that would get them to safety but the crew only permits full-blooded Japanese to climb on board in order to "cleanse" future Japan. Being Filipino, Mari and her Filipino-Japanese children weren't allowed in.
Even Go, Ayumu's brother, was aware of the racism he experiences. The random rap battle in Episode 9 had him pouring his heart out that Japanese people "treat you like a freak if you're different." The show certainly does not turn a blind eye on that reality.
Youth is the hope of the future

It slowly becomes clear that one of the show's strong messages is that it's the youth's time to shine. While Japan's government did create a plan to evacuate its citizens, the promising and fit youth, like track star Ayumu, is a top priority.
Throughout surviving a disaster, Ayumu acknowledges that she is only alive because of the help and sacrifices of the people she met along the way. In an emotional montage at Episode 10, she internalizes that these people could also be referred to as the nation of Japan in general. While competing at the future Olympics she says, "I will live for the wise people who are sure to be born in the future," a recognition that it's her turn to lay the foundation for the youth.
It wants to tell you that Japan is still cool, okay?

If there are a people destined to survive something as horrific as this calamity, it's the technologically-advanced and well-disciplined people of Japan. Years after the disaster, they managed to build an even better city above the sunken one. Japanese people displaced all over the world slowly come back home to their motherland and an Olympics was even held where Go, now grown-up, is part of the national E-sports team.
Some people believe that this entire series was a promo for the real-life postponed 2020 Tokyo Olympics, but a series based on Japan sinking isn't exactly the best way to promote a competitive global event. But it does show the resilient nature of Japan and its people — how they can live through the most harrowing ordeals and come out of it even better.
So should you stream it or skip it?

There have been a lot of moments in the series that will leave you questioning whether you're watching a good or a bad show. It leaves a lot of questions unanswered as if the writer was in a rush to finish the script. Some of the scenes don't look plausible (where on earth did Kite keep getting amazing tools for their survival? That army boat tank? Seriously?) but you just have to accept the fact that it is what it is.
Japan Sinks' characters are flawed, that's for sure. Some are forgettable if not annoying and there wasn't enough room for character development either but that's what happens in a real disaster. The show was heartbreaking all throughout and Director Masaaki Yuasa creatively captures humanity's loss. Heartbreak is soothed over by Kensuke Ushio's calming soundtrack and the show's animation, although tricky for the most part, was what you'd expect from a great anime. Yuasa wraps the entire thing up in a message of hope that will leave you in tears of happiness.
Check the trailer for Japan Sinks: 2020 below:
Have you watched Japan Sinks: 2020? Tell us what you thought about it in the comments below!