8 Things You Need to Know About the Jason Ivler Case
Nov 26, 2015 &nbsp • &nbsp Abu Poblete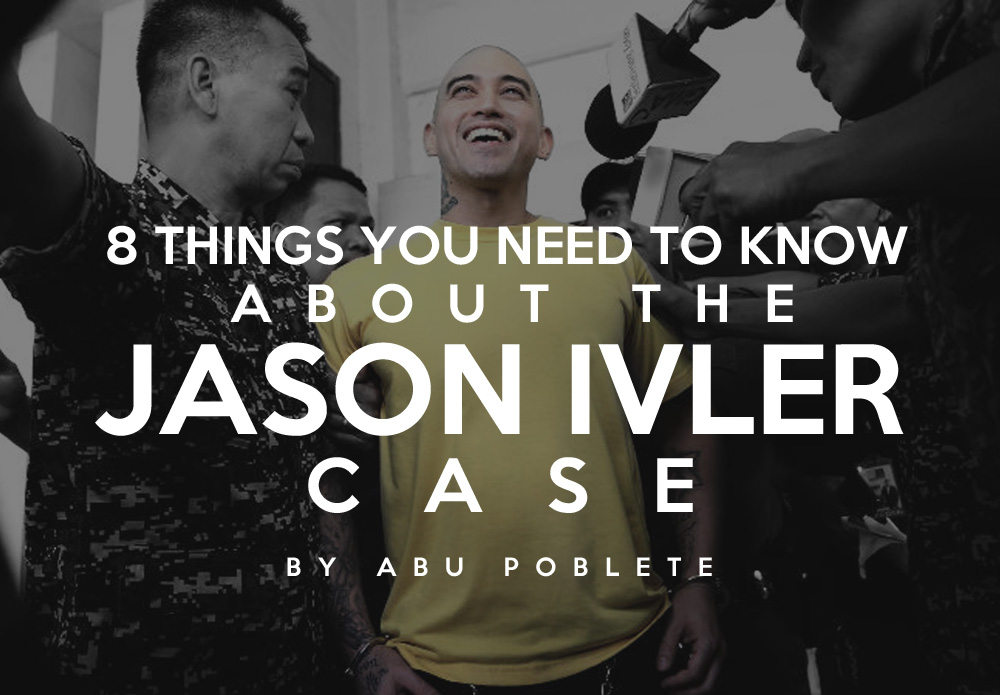 Six years after the fact, Jason Ivler is now facing 40 years of jail time and P9.373-million worth of civil damages for killing Renato Victor Ebarle Jr. A lot has happened within the past six years, and the Ebarle family can finally enjoy the justice they have long since deserved. Here's what you need to know about the development of the case.
8. What happened in the car

On November 18, 2009, Ebarle Jr., son of former Presidential chief of staff  Renato Ebarle Sr., was shot dead in his car after a traffic altercation at the corner of Boni Serrano Street and Ortigas Avenue in Quezon City. A number of witnesses testified to seeing Ivler, already a fugitive at the time, shoot Ebarle multiple times.
7. Hide and Seek inside the house of Marlene Aguilar-Pollard

Two months after the incident, a third raid was conducted by the NBI of Marlene Aguilar-Pollard's house in Quezon City. They eventually caught Ivler after an exchange of gunshots from both parties. Even wounded, Ivler still tried to shoot at the authorities, reported NBI lawyer-agent Rosauro Bautista. Ivler was in critical condition after sustaining gunshot wounds to his right shoulder and large intestines. Ivler stayed for two months in the Quirino Memorial Medical Center before being transferred to Quezon City Jail.
6. Aguilar-Pollard's obstruction of justice for allegedly hiding Ivler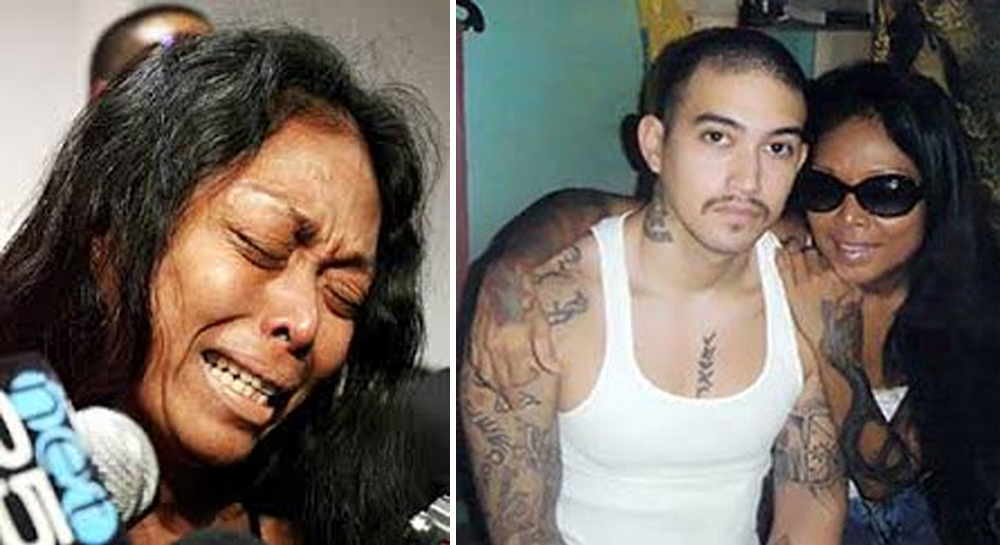 Aguilar-Pollard, sister of singer Freddie Aguilar, was in hysterics during the raid to delay the search for Ivler, as Ivler had been seen hiding in the underground room of the house. She was charged with obstruction of justice for her alleged harboring of Ivler, but was eventually bailed out by Mitchel Magdaog, her lawyer.
5. Aguilar-Pollard's antics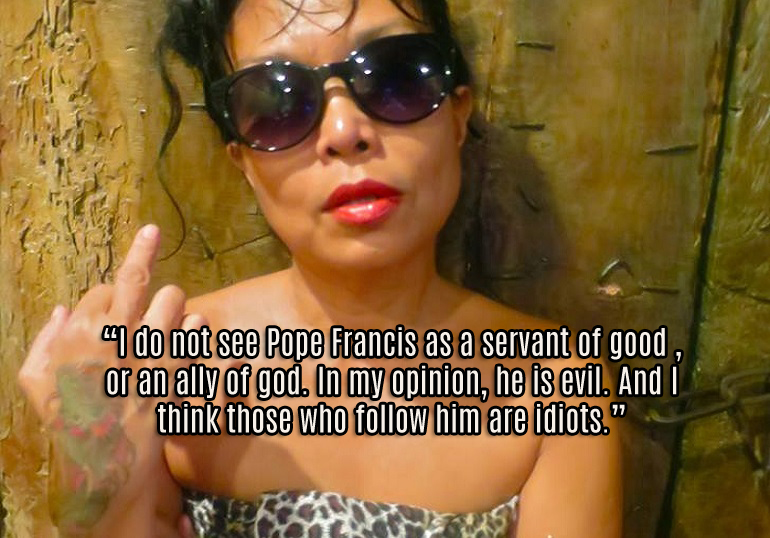 Aguilar-Pollard, a published author and multi-awarded publisher known for her sharp tongue (like calling Pope Francis "Pope Satan" and challenging people to fist fights here and there), has been on a roll of crazy antics since her son was sent to jail.
Aguilar-Pollard also played multiple blame games to get her son out of jail. She blamed Mark Hauser, her family's bodyguard, for the murder. Hauser denied all allegations, saying that he has been working "on and off" for the Aguilars and that he barely knew Ivler or of his whereabouts. The NBI put off all allegations and investigations on Hauser. Aguilar-Pollard also claimed that the CIA had played a part in her son's conviction, saying, "As far as I am concerned, this is the CIA's way of punishing me for my disobedience. It's very complicated. This is part of the 'game within games within games'." Okay, Marlene. Okay.
Aguilar-Pollard also started a petition named "Petition on Human Rights" and also publicly vowed that she will walk from home in Blue Ridge Subdivision to the Quezon City Hall. To make things more complicated than they already were, Aguilar-Pollard posted a life-threatening post against the Ebarle family, saying "…sa totoo lang kung gustong pumatay ng tao ang anak ko, kaya niyang pasukin bahay ni Ebarle sa gitna ng gabi, patayin niya lahat ng tao doon ng walang naka alam na dumating at naka alis siya."
Risa Hontiveros, a then-senatorial aspirant, reacted to Aguilar-Pollard's antics by saying, "Nauunawaan ko yung damdamin niya bilang ina pero sumusubora na talaga. Baka kelangan na rin niya ng suporta sa pamamagitan ng psychiatric na assistance para mailagay sa tuwid yung mga actuations niya sa publiko." Yikes.
If you want to get more Aguilar-Pollard stories, visit her Facebook profile for regular updates in the saga of crazy.
4. The witnesses and proof of the murder
58 pieces of evidence against Ivler were formally offered on December 27, 2014 by the prosecution panel, which was led by Senior Deputy State Prosecutor Richard Anthony Fadullon. Testimonies from Senior Police Officer 3 Edgar Tiodin and bystander Archie Castillo accompanied autopsy reports that pointed to Ivler as the suspect of the shooting. The bullet in Erable's body was also proven to be from the MJ59102 seized from Ivler during his arrest.
3. Ivler judged guilty beyond reasonable doubt
After all the case hearings on the case, the Quezon City court has sentenced Ivler to 40 years in prison with no eligibility for parole. The prosecution were able to prove Ivler's guilt in a 48-page ruling. The prosecution also ruled Ivler's alibi, which stated that he was at a party in Makati when Ebarle was killed, as weak compared to the eye witnesses' testimonies.
"Wherefore, in light of the foregoing considerations, the Court…finds accused Jason Ivler y Aguilar guilty beyond reasonable doubt of the crime of murder and hereby sentence him to suffer the penalty of imprisonment of reclusion perpetua," the Quezon City Regional Trial Court (RTC) Branch 84 said on November 24.
Ivler was also ordered to pay a total of P9.373-million for civil damages to the Ebarle family. The cost includes P143,980 for burial expenses; P75,000 for moral damages and P30,000 for exemplary damages.
Ivler has also been transferred to the Bilibid National Penitentiary in Muntinlupa City from the Quezon City Jail Annex in Camp Bagong Diwa.
After the ruling of the court, Ivler was "somewhat" surprised with the decision. "I think this is as retribution to what happened to Mr. Nestor Ponce way back in 2004. For that, I apologize. But for this, I am not guilty," Ivler said during an ambush interview.
2. The Ebarle side of the story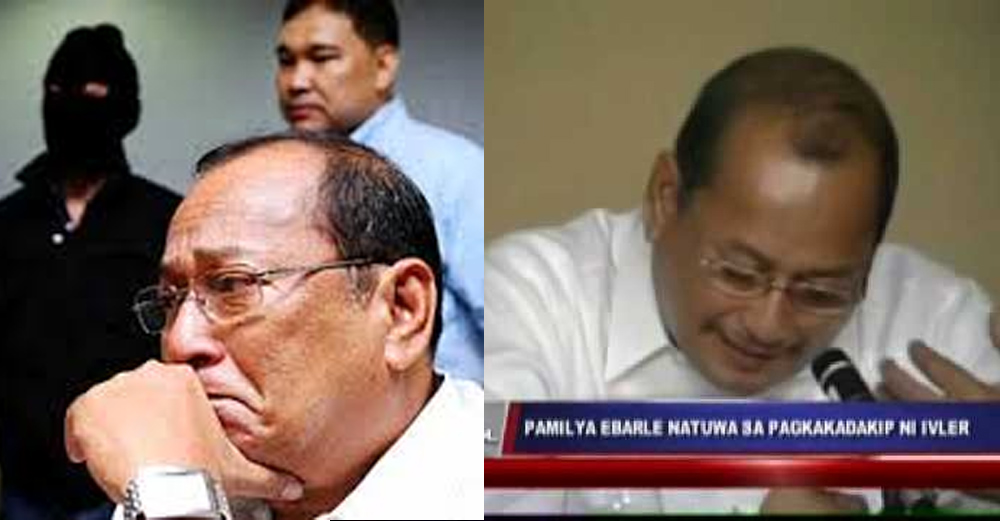 Six years after the incident, Ebarle Sr. and his family said that they are very satisfied with the ruling but that Ebarle Sr. still couldn't find the courage to face Ivler.
"We are taught to forgive, but as a father, you should understand yung suffering na dinaanan ng family namin–the emotional and mental pain. Hindi mo basta basta masasabi na mapapatawad mo yung tao. Hindi ko pa nga siya kayang makita," Ebarle Sr. said in an interview.
1. The plans to overturn Ivler's sentence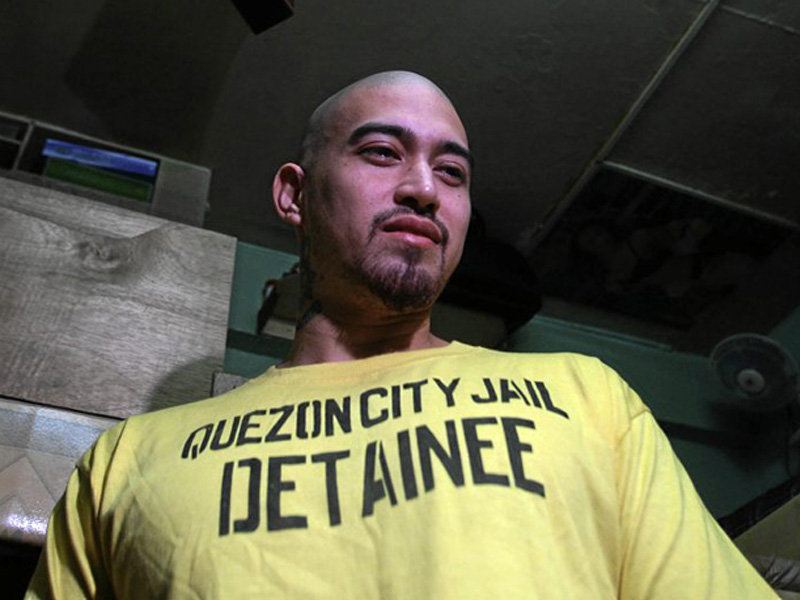 Freddie Aguilar, Ivler's uncle, attended the promulgation and said that they are still pushing to overturn Ivler's sentence. "Si Jason naman handa naman siya kung ano man ang maging desisyon. In fact, binulungan niya pa nga ako before habang nakaupo siya bago siya lumabas [ng courtroom]. Sabi niya, 'It's okay, tito, we will appeal the case'," Aguilar said.
What do you think of the lastest developments in Ivler's case? Tell us in the comments below!