8 Reasons PWR Live This Saturday Will Kick Ass
Nov 26, 2015 &nbsp • &nbsp Kel Fabie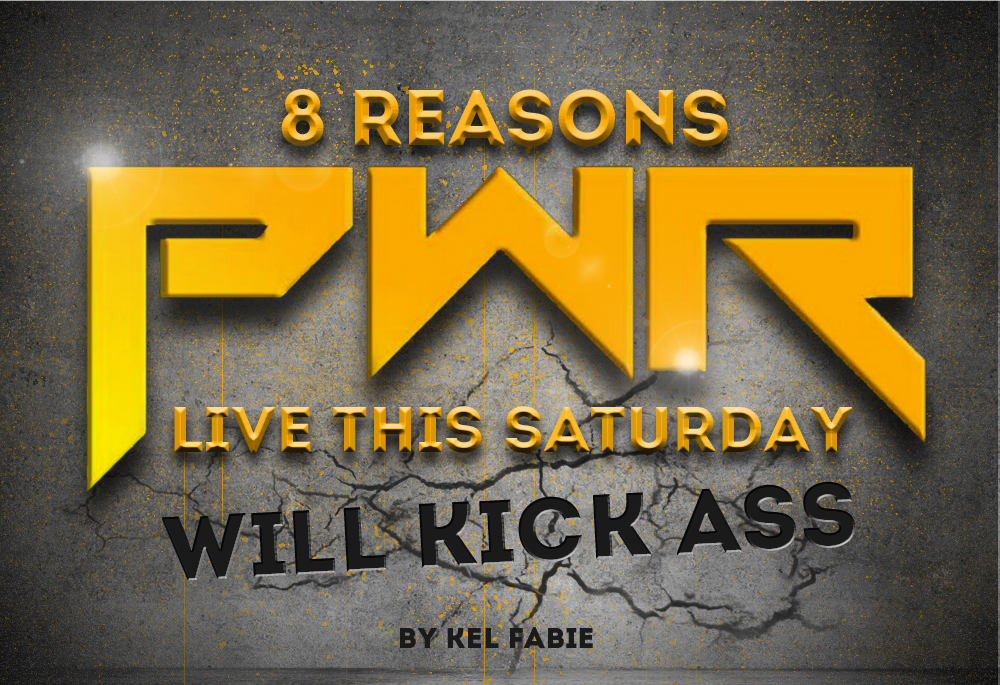 As a bona fide wrestling fanatic, I've been following the rebirth of professional wrestling in the Philippines closely, and let me tell you: Philippine Wrestling Revolution is miles away from the Pinoy Wrestling we knew and rolled our eyes at, even if we did it with some nostalgic affection.

This Saturday, they're going to be having a show at i-Academy for the first time, and this show could really set the stage for some big things. If you're a wrestling fan and you want to jump right into PWR, here are 8 good reasons why PWR Live this Saturday is a great jumping point.
8. Many happy returns!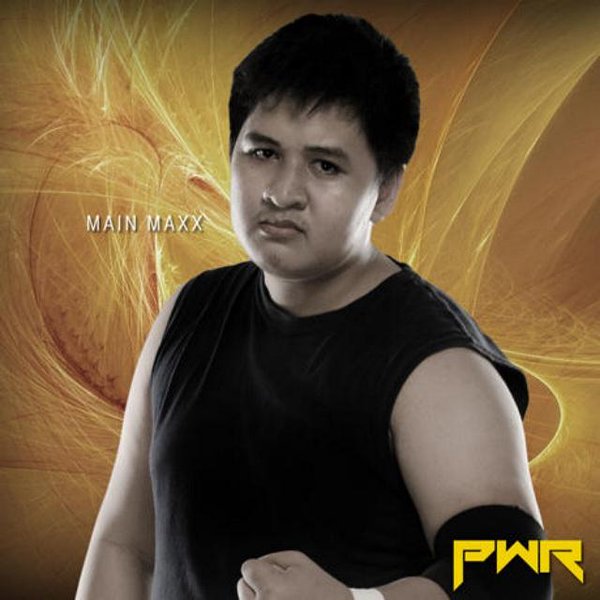 Given the ferocious nature of professional wrestling, injuries aren't exactly a rarity and there have been a few wrestlers here and there who have been injured quite a bit. One of the most important names was "the Perfect 10" Main Max of the infamous Royal Flush faction, a group composed of the biggest bad guys of the company. He's back at the top of his game, and you know, you just know, he's here to wreak some havoc.
7. A new Ace rises
Speaking of the Royal Flush, for a group that says "it's Four your own good," they may very well become five this coming weekend as they introduce the Ace in the hole of the group. Who could this person very well be?
6. Fresh ground for new storylines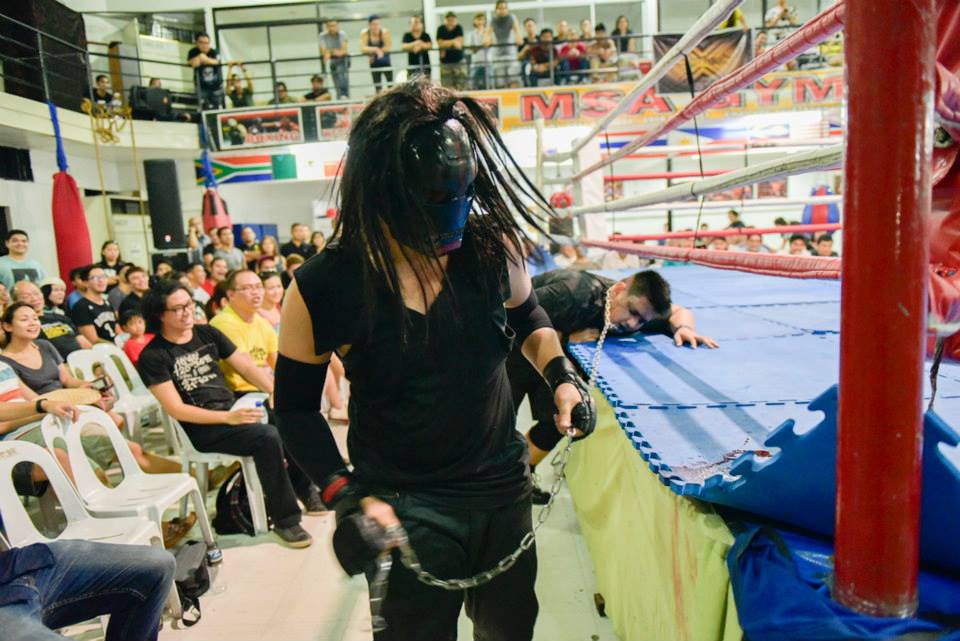 At PWR Renaissance last time, a lot of storylines came to their logical conclusions. A lot of new beginnings start here, and you only need to sit beside any of the many avid fans who would be happy to bring you up to speed on who's who in the roster, and who the best ones to watch out for are.
5. Wrestling chants, Pinoy style
You hear the chants during a WWE show? Fun, right? Well, we do it better here, with people chanting everything from "Kiss! Kiss!" for the most intense of staredowns to "Tsuuuuuu!!!" for every kickout to "Tapusin! Tapusin!" when the match needs to end right now. You're looking at seasoned wrestling fans who are there to have fun, and the wrestlers know it all too well.
4. Ken. Warren.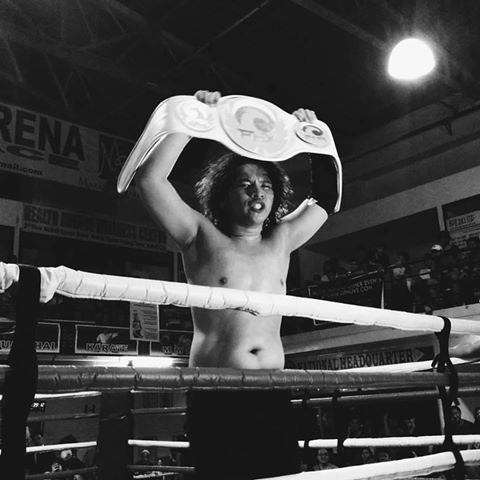 too good to keep getting booed for long. Crisp in the ring as a freshly opened pack of Lay's chips, oozing tons of charisma and confidence on the mic, Ken Warren is the kind of guy I wouldn't even blink at sending a demo of to the WWE. Aside from rock-hard abs, he's the total package for a wrestler, or, in the case of the 'E, a "sports entertainer."

Yes, the Human Trending Topic is my favorite PWR wrestler. And if you watch him even just once, he'll probably be yours, too!
3. A new ring!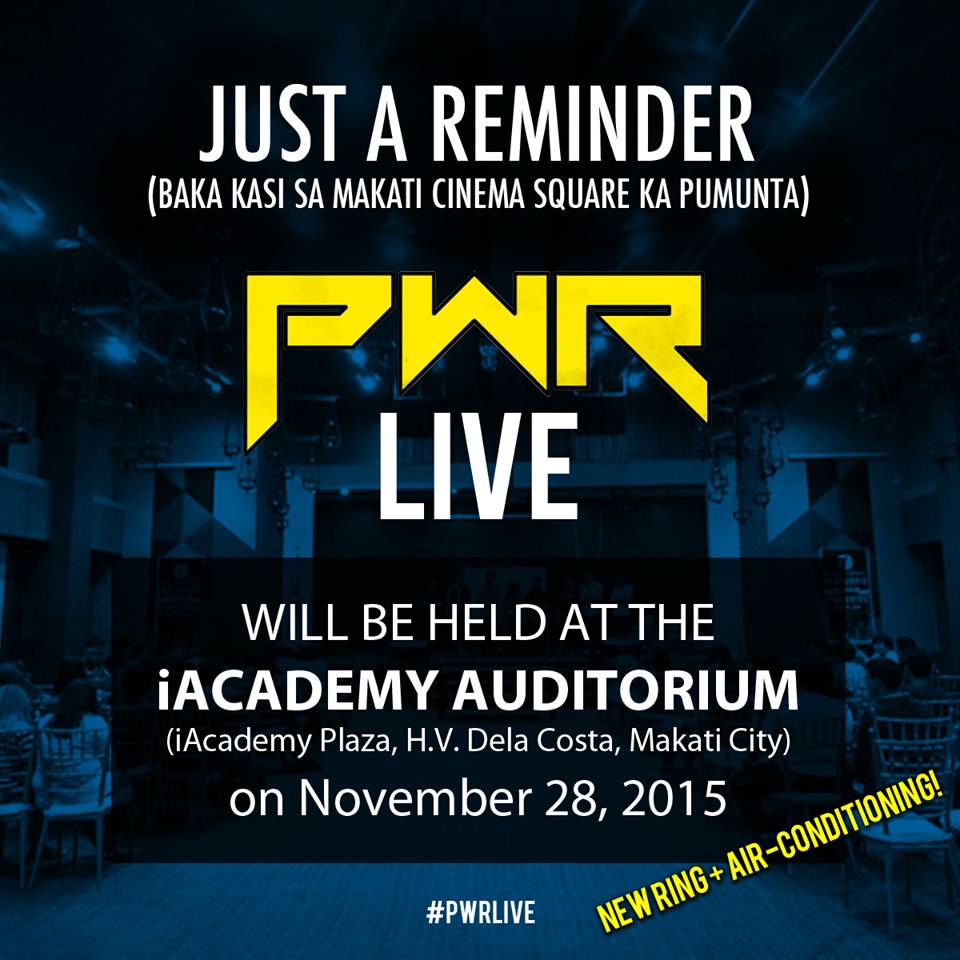 2. The biggest debuts.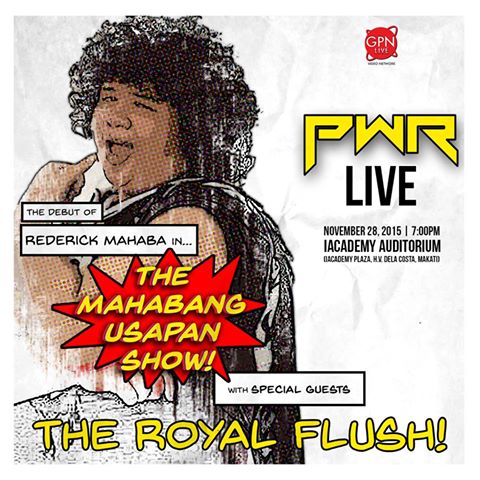 Are you game? So is Vintendo, and he's gonna be there.
But arguably, the biggest debut to speak of in PWR has got to be that of Rederick Mahaba, who is debuting his "Mahabang Usapan" show to interview the Royal Flush, which puts him straight into a high-profile program. Rederick is a physical specimen to behold, as he made the Royal Flush's own giant, Main Max, literally look up to him as they stood face to face.

And that's without the hair.
Rederick may look like a TV host of a certain fledgling TV show on PTV-4, but you can rest assured that this is merely a coincidence. This guy is legit. Watch out for Rederick Mahaba.
1. #MayAirconNa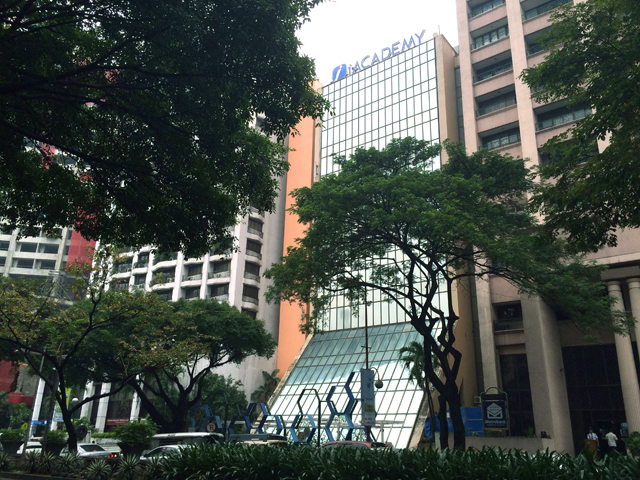 This speaks for itself. The venue finally has air conditioning! Now, from packed, wild, sweaty venues, PWR has moved on up to packed, wild, cool venues! Did you think the crowds would get any smaller or the cheers get any tamer just because of the air conditioning? Of course not!
All jokes aside, PWR is a great experience, and you would be remiss to not give it a try if wrestling and creative audience chanting is your thing.
Special thanks to PWR General Manager Stan Sy for helping out with some of the info for this 8List!
See you at PWR Live this Saturday!