What a week we've had, huh? Things suck and we're still trying to gather our bearings, but let's take a few minutes to remind ourselves of the great big world outside our problems. The great big WEIRD world. Here are some of the week's most bizarre stories.
A new way to travel

Jeeps and busses are now a thing of the past! This man just invented a new "vehicle" using a bucket and leaf blower. Now, this might save us gas money but we don't think that the MMDA would be down for this.
Food is life
Even though we've just been hit by one of the strongest typhoons this year, Filipinos still managed to keep things light. Just like this resident in Marikina who was seen "fishing" for their food in their flooded house.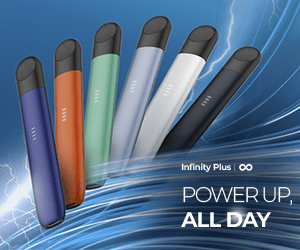 There are two Joe Bidens?!
Yutaka Umeda is the mayor of Yamato town, a small town in southwestern Japan.  The mayor became an internet sensation after finding out that the kanji characters used to write his name can also be pronounced 'Jo Baiden'. (Kanji characters originate from China along with phonetic Japanese script and are used to spell out names, and sometimes, the characters can sometimes be read in different ways.) We want a Jo Baiden x Joe Biden meetup now — it's the least 2020 can do!
The high-tech way to fight off scary creatures.
Also in Japan: In the town of Takikawa in Hokkaido, the community is trying to ward off aggressive bears by putting up two motion-detecting robot wolves. Made out of metal and covered in fake fur, these robots are built to scare off the aggressive bears that have been plaguing the town. The head of Ohta Seiki Yuji Ota said that "We want to let the bears know, 'human settlements aren't where you live,' and help with the coexistence of bears and people," Let's hope that their new way of scaring off bears works.
Realistic looking facemask
View this post on Instagram
Jorge Roriz is a Brazilian artist who's using his skills for a good cause! Using his amazing talent for painting, he's now making personalized masks that look exactly like real faces. They're so detailed that from far away, you wouldn't think that the person was wearing a mask!
Joker In Real Life
After the media announce that Joe Biden has won the presidency, Televangelist Kenneth Copeland was seen breaking out laughter — a kind that would give Joaquin Phoenix a run for his money. (Copeland is known to be an avid supporter of President Trump and even became part of his evangelical advisory board. Earlier this year, he made the news for downplaying COVID-19 multiple times.)
Miley Is Shaking Right Now
TikTok user Kaylen Green made a special request to her Amazon delivery guy. In the special request part, she indicated that she wanted her delivery guy to twerk first before he delivered that package. To which the delivery guy did! Not only did he twerk, he also rang the doorbell afterwards. Now, if that didn't deserve a 5-star rating, we don't know what does.
The New COVID-19 Drug  Is Called What?!
The Food and Drug Administration authorized and experimental treatment called Bamlanivimab, which is supposed to help treat COVID-19. Netizens couldn't help but laugh at the drug's peculiar name. The drug was made by Eli Lilly & Co. as an antibody therapy that will help fight off the virus. While the drug may be a great help, the name is the stuff memes are made of.
Got any more weird news? Share them below!