Jose Rizal's *Real* Height Was Not 4'11", New Research Finds
Sep 2, 2022 &nbsp • &nbsp Meryl Medel
Back in elementary school, your history teacher probably discussed the height of Filipino hero Jose Rizal at least once. Maybe they even gave you the question about it as homework, and you've had to ask your parents or look it up in books or the internet, coming up with a lot of different numbers. It could be very confusing. But it looks like we actually have some conclusive proof.
A subject of debate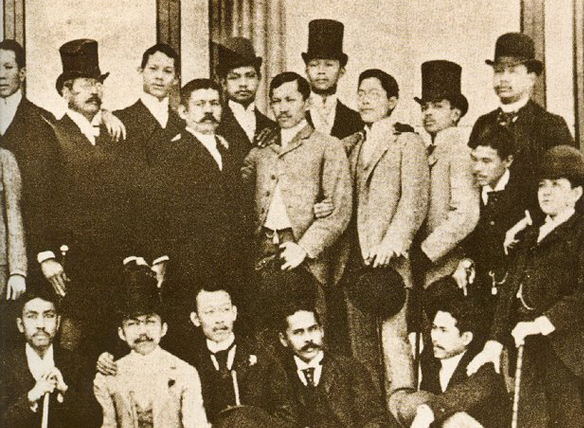 As Scott Garceau pointed out in his 2012 column on The Philippine Star, the hero's height has been the subject of much dispute among historians. Some accounts claim he's over five foot, and statues of Rizal around the world put the likeness' height at an average of 5'8", which isn't entirely reliable.
Meanwhile, popular belief says he stands at 4'11". A teacher even claimed the hero is only 4'6" (for comparison, Game of Thrones' Peter Dinklage stands at 4'5").
But what is the hero's real height? Recent research has uncovered what looks like a definitive answer.
Rizal said it himself: 5.28 feet
More like, Rizal wrote it down.
Last August 31, historian Ambeth Ocampo shared a new historical document from one of Rizal's notebooks, where the hero mentioned his height. "RIZAL HIMSELF said that at 19 years old and four days old, he stood at one meter 61 centimeters. That translates to 5.28 feet or almost 5'3!" the historian wrote on social media. The post quickly went viral with over 20,000 reactions and 6,000 shares.
Ocampo has previously shared his thoughts about Rizal's height, reporting it to be 5'2" based on the measurements of his clothes. His measurement was quite near to what Rizal said in his notes.
Some skeptics
However, this new proof did ignite another debate in the comment section. While most netizens expressed joy for the new discovery, a few others are a bit skeptical. One claimed that "people can lie about themselves." Another said that it could be just "Rizal's claim," citing that even NBA players adjust their height.

Others, meanwhile, simply want to speculate that Rizal might have even grown from 161 centimeters since he was only 19 years old then.
Bottomline

Whatever his height, he's still a hero. But also again, Rizal wrote it down himself, so we have no reason not to take his word for it.
So are you shorter or taller than Jose Rizal? Tell us below!
Follow us on Facebook, Twitter, Instagram, Tiktok, and Youtube for the l8est entertaining, useful, and informative lists!