Maybe you've been waiting for your favorite actor's comeback. Or maybe you're just on the hunt for something new to watch. No matter what reason you have for your K-drama search, you can take a pick among the new set of Korean dramas this season (though we did notice there's an influx of legal dramas this cycle). Here are the K-dramas you need to keep an eye on and where you can watch them starting September 2022.
Little Women
Cast: Kim Go-eun (Goblin, Yumi's Cells), Nam Ji-hyun(Suspicious Partner, 100 Days My Prince), Park Ji-hu (All of Us Are Dead), Wi Ha-joon (Squid Game, Bad and Crazy)
Release date: 3 September 2022
Network/Platform: tvN, Netflix
Three sisters In-joo, In-kyung, and In-hye have been struggling to live through each day, but they remain close with one another. However, life takes a strange turn when they suddenly find themselves in the middle of a case of 70 billion won going missing and up against the richest and most influential family in the country. This K-drama is loosely based on the 1868 novel of the same name by American novelist Louisa May Alcott.
Love in Contract
Cast: Park Min-young (What's Wrong with Secretary Kim, Her Private Life), Go Kyung-pyo (Reply 1988, Seoul Vibe), Kim Jae-young (Hello Monster, 100 Days My Prince)
Release date: 21 September 2022
Network/Platform: tvN
The charming Park Min-young makes her comeback in a romantic comedy filled with timeless tropes (fake dating/marriage at the forefront!) that are sure to deliver lots of kilig *and* hilarious scenes. The actress plays Choi Sang-eun, an experienced "single life helper" who uses her perfect looks and charming personality to play the spouse of single people in need of a partner for any event. She has a long-time client in Jung Ji-ho, who is her husband every Monday, Wednesday, and Friday. But things get a little complicated when she gets hired as the wife of chaebol heir and hallyu star Kang Hae-jin every Tuesday, Thursday, and Saturday.
8 Things Pinoy Teleseryes Can Learn From K-Dramas (Because We Need ~*Change*~)
8 Things Pinoy Teleseryes Can Learn From K-Dramas (Because We Need ~*Change*~)
Edgardo Toledo | Aug 01, 2022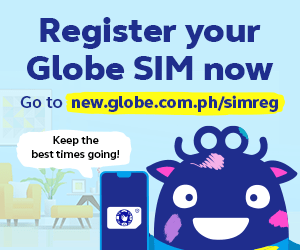 Golden Spoon
Cast: Yook Sung-jae (Goblin, Who Are You: School 2015), Jung Chae-yeon (The King's Affection), Lee Da-bin or Yeonwoo (Dali and Cocky Prince), Lee Jong-won (The Spies Who Loved Me.)
Release date: 23 September 2022
Network/Platform: MBC, Disney+
This drama is full of idol-actors and a lot of fresh faces, but this also marks Yook Sung-jae's comeback to dramaland after finishing enlistment! As opposed to his wealthy chaebol heir character in Goblin, this time, he plays Lee Seung-cheon, who was born in a poor family but is given a chance to change his fate after an old woman offers him a golden spoon.
Once Upon a Small Town
Cast: Joy or Park Soo-young (The Liar and His Lover, The One and Only), Choo Young-woo (Police University, School 2021), Baek Seong-cheol (Inspector Koo)
Release date: 5 September 2022
Network/Platform: KakaoTV, Netflix
After getting a seemingly serious call, Han Ji-yul is forced to move to the small village where his grandfather lives and manage the animal clinic. There, he meets police officer An Ja-young and farmer Lee Sang-hyeon, the former wanting to stay in the village and the latter seeking freedom.
Law Cafe
Cast: Lee Seung-gi (Mouse, Gu Family Book), Lee Se-young (The Red Sleeve, The Crowned Clown)
Release date: 5 September 2022
Network/Platform: KBS2, Viu
Also known as the "Love According to Law", this drama follows the love story of former prosecutor Kim Jeong-ho, who has been living off his building's rental since he quit, and lawyer Kim Yu-ri, who opens up "Law Cafe" in Jeong-ho's building where she offers both a cup of coffee or legal advice. The two lead actors previously worked together on the drama A Korean Odyssey.
One-Dollar Lawyer
Cast: Namkoong Min (Beautiful Gong Shim, The Veil), Kim Ji-eun (Again My Life, The Veil), Choi Dae-hoon (Extraordinary Attorney Woo), Lee Deok-hwa (The Red Sleeve, Suspicious Partner), Park Jin-woo (Military Prosecutor Doberman, The Veil)
Release date: 23 September 2022
Network/Platform: SBS
Ever wondered what would happen if legal fees aren't as outrageously expensive as they are right now? That's what this drama explores! Talented lawyer Chun Ji-hoon has the best skills in the industry, but he only charges his clients with a one-thousand won bill (that's about 45 pesos!). This drama also reunites several actors from the 2022 drama The Veil.
May It Please the Court
Cast: Jung Ryeo-won (Wok of Love, Which Star Are You From?), Lee Kyu-hyung (Prison Playbook, Seoul Vibe)
Release date: 21 September 2022
Network/Platform: Disney+
After working hard for a promotion, ace attorney No Chak-hee encounters a problem with one of her cases, forcing her to work as a public defender instead. She meets fellow public defender Jwi Shi-baek, but unfortunately, they end up fighting like cats and gods. That is, until they get involved in a serial murder case.
Blind
Cast: Ok Taec-yeon (Vincenzo , Save Me), Ha Seok-jin (Radiant Office ), Jeong Eun-ji (Reply 1997, Cheer Up!)
Release date: 16 September 2022
Network/Platform: tvN
Detective Ryu Sung-joon, along with his older brother and judge Ryu Sung-hoon and social worker Jo Eun-ki, encounters a serial murder case targeting jury members. The three work together to uncover the truth behind the case.
Follow us on Facebook, Twitter, Instagram, Tiktok, and Youtube for the l8est entertaining, useful, and informative lists!