We can confirm that there's only one question on the minds of Jujutsu Kaisen fans. It's not when Season 2 of the anime will be released or what will happen in the next manga chapter. It's actually "What does Sukuna's finger taste like?" Thank your lucky stars your curiosity will be satiated and you'll get to munch on the cursed spirit's digits (totally not a weird desire, BTW). But you have to put in the legwork too, of course. If you're a huge fan of Jujutsu Kaisen or you want to surprise someone who is, we found the perfect item just for you — a Sukuna finger mold.
Sukuna's finger mold

Online store Premium Bandai has opened pre-orders last Sept 3 for its Sukuna's Finger Chocolate Mold. The red silicone tray can make five fingers at a time. All you have to do is pour melted chocolate (or other flavors) on the mold, pop them in the fridge for 1-2 hours, and voila!


If you're in the mood to wolf down 20 for an afternoon snack (because Yuji Itadori could probably do that), you can repeat the process as many times as you want. To make things more realistic, put almonds for nails. And if you want a whitewashed Sukuna, use white chocolate instead.

The Sukuna finger mold comes in a wooden box which certainly makes it feel like you're unboxing a legit cursed object. You don't need a sorcerer for this though.
Who is Sukuna and why would I want to eat his fingers?
View this post on Instagram
It's not as gory as it sounds. A little gross, maybe, because Ryomen Sukuna a.k.a the King of Curses is a thousand-year-old special grade cursed spirit in Jujutsu Kaisen. He's so powerful that when he died his evil energy is stored in his 20 indestructible fingers a.k.a cursed objects. Jujutsu sorcerers have been on the hunt for these fingers preserved in wax so the forces of evil can't use them to bring Sukuna back to life.
Enter high school student Yuji who straight up swallows one of Sukuna's rotting fingers so a cursed spirit can't get it. Yuji swallowed a moldy finger. Yes.

And now Sukuna is reincarnated in his mortal body. Yuji has swallowed so many fingers throughout the course of the story that everyone else is curious about what those fingers will taste like too. Thanks to Premium Bandai's Sukuna finger mold, we can find out. Or at least create delicious, actually edible versions of the demon's fingers.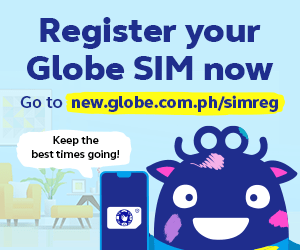 How much is it?
View this post on Instagram
That's the question, isn't it? You can get your Sukuna finger mold from Premium Bandai Singapore's website for SGD 49 or roughly PHP 1,823.71. It's also available from Premium Bandai Japan for JPY 3,780 or roughly PHP 3,780. The pre-order period for Sukuna's Finger Chocolate Mold is until Sept 24 only, so you better hurry if you want one. The website also states that it will start shipping the items on March 2022.
Other ways you can order from the Philippines

There are a lot of online stores in the Philippines that accept pre-orders for the finger mold. You can check out Otaku Hobbi Toys PH and Hubbyte Toy Store.
But if you can't wait for the mold…

You can still get creative and make your own version of Sukuna's finger. A Facebook user posted her recipe on these visually pleasing Sukuna finger cookies. Her recipe is easy: 50g melted salted butter, 80g honey, 150g flour, and whole almonds for the fingernail. You'll also need red, black, and green food colors. Shape your finger cookie, place them inside your oven heated to 180C for 9 minutes. Take them out and brush with egg yolk after 5 minutes. Find out more from her post in Facebook group "What's your ulam pare?"
Jujutsu Kaisen on Uniqlo
If you can't have access to Sukuna's fingers, you can do the next best thing — get other 
Jujutsu Kaisen
merch. Uniqlo collaborated with the manga to release a line of shirts for kids and adults. They're designed with manga characters and scenes from the series. You can shop a tee from the Uniqlo
store nearest you
or you can also get them
online
at P590 for kid sizes and P790 for adult sizes.
Where can you watch 
Jujutsu Kaisen
?
Catch all 24 episodes of Jujutsu Kaisen Season 1 on Netflix. Since the anime was well-received, there's a huge chance for a second season. However, no official announcement has been made yet. But the creators have recently announced a movie called Jujutsu Kaisen 0, a manga prequel is in the works. Anime News Network reports that the movie will premiere on Dec 24, 2021. This leaves us guessing that Season 2 will probably air in late 2022.
Where can you read Jujutsu Kaisen?
View this post on Instagram
You can purchase volumes of Jujutsu Kaisen manga on Shopee and Fully Booked or websites like Hapi Manga and Eiwa Manga. If you're lucky, you can also get copies from groups like Manga & Anime Merch PH Market and MOM-PH: MAnga's Online Market PH. Each volume should range from PHP 400 to PHP 550.
Check us out on Facebook, Instagram, Twitter, and YouTube and be the first to know about the latest news and coolest trends!