There's nothing more nostalgic than revisiting TV shows we watched we were kids. They were our companions growing up, with hosts and characters teaching us a lot of things about life. After our inner child has long been replaced by the adult whose primary goal is to work and earn, it's so nostalgic to come across these shows from the good ol' days. Exhibit A: Steve from Blue's Clues managing to make an entire generation cry with just one video. And now Pinoys are revisiting old childhood TV shows too, namely Art Angel. 
What does Art Angel host Tonipet Gaba have to say about it? Is he going to record a video too? Is there going to be a reunion soon? Read on!
It started with Steve's video which made millennials weep on the timeline
I didn't even know I needed Blues Clues closure until now. https://t.co/UJGnnto11i

— Virginia's Very Own (@Dvrryl2times) September 7, 2021
Even if we weren't in the middle of a pandemic, Steve's video would've still make millennials emotional. He never really explained why he left Blue's Clues all those years ago but he came back to tell everyone how proud he was of them. We were kids back then. Now we're adults with lives of our own. Some of us have most likely forgotten this children's TV show so to see the host from our childhood address us *personally* is pretty cool.
.. nah, I'm still mesmerized at how Steve is able to eloquently speak to the inner child in all of us while honoring the adults that we have become. This video is so healing. https://t.co/JVMePhO8v7

— (@TheCourtKim) September 8, 2021
This led Pinoys to think about how we miss local TV shows too.
And now we miss Art Angel
View this post on Instagram
Art Angel was a GMA7 arts and crafts show which ran from 2004 to 2011. It had 370 episodes hosted by Tonipet Gaba, Pia Arcangel (notice how Pia's last name sounds like she was made exactly for this show?), Krystal Reyes, and later, Roxanne Barcelo. We bet that as a kid, you wanted to wear their trademark long sleeves with an Art Angel shirt over it.
The show entertained and educated a whole generation of Pinoys for seven years before it wrapped up. It taught us how to create all sorts of artworks from paper folding and painting to repurposing tissue tubes and cans. And do you remember Pintado? The tattooed hand who helped Pia and Tonipet with the artworks and sometimes made quick sketches of its own? How about the show's reminder every time the hosts pick up a pair of scissors? "Tandaan, mag-ingat sa pag-gamit ng gunting!"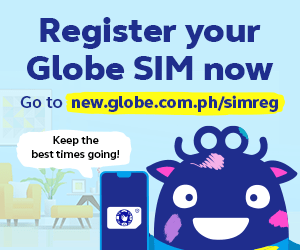 Pinoys want "closure" for Art Angel too

Art Angel holds so many memories for us which is why when Steve's video went viral, a Facebook user posted a request for Art Angel to create a similar post too. "Pia Arcangel at Kuya Tonipet Gaba, kailangan din namin ng closure," the caption said. As of writing, the post has reached 40k reactions and 26k shares which just proves that thousands of Pinoys want the same thing. Besides, it's about time Pintado had a face reveal, don't you think?
Kuya Tonipet Gaba replies
And what do you know, the viral post actually reached Tonipet Gaba who left a heartwarming comment. "Walang closure dahil ang Art Angel ay habambuhay," Tonipet wrote. "Sending our love to all our Batang Art Angels everywhere!" He even shared the post on his Facebook page.
Where are Art Angel hosts now?
View this post on Instagram
Pia is currently the news anchor for 24 Oras Weekend, GMA's weekend prime-time newscast. She also hosts the documentary show Tunay na Buhay, replacing Rhea Santos in 2019.
View this post on Instagram
As for Tonipet, he went on to become a superb host for other shows. He is currently the host for review show Pop Talk and Net25's new morning show Kada Umaga.
View this post on Instagram
And Krystal Reyes became part of a lot of GMA's TV shows, but has recently taken a step back from showbiz to pursue her studies.
View this post on Instagram
Like Krystal, Roxanne also starred in numerous TV shows for GMA and ABS-CBN. In 2018, she played the antagonist role for Wildflower. She is also a host and vlogger and the proud momma to a charming little boy.
The hosts had a reunion a while back
View this post on Instagram
Back in 2017, Pia posted a mini-reunion with the Art Angel team. Unfortunately, we didn't get a chance to see all the hosts reunited since only Roxanne and Pia could make it. Who knows, maybe they'll humor us and post a 2021 group photo soon?
And if you want to watch Art Angel again…
If you want to drown in nostalgia and create art or you want to introduce your kids to Art Angel, you can watch some episodes on the GMA Playground YouTube channel. Back in May 2020, GMA also put Art Angel back on the air with shows airing every Monday, Wednesday, and Friday at 8:25 AM.
We're just here reliving our childhood
We aren't expecting Art Angel hosts to join forces and create a video a la Blue's Clues, but if it happened, we'd be so, soooo happy. If you're reading this, GMA, please give the audience what they want!
Check us out on Facebook, Instagram, Twitter, and YouTube and be the first to know about the latest news and coolest trends!