It's about time to get off your desk, go out there, and do something fun. And by fun, we mean going on a quick trip to Pampanga to score great deals on books at the Big Bad Wolf Book Sale, or buying a ticket to one of the many concerts happening this month. You could also help a stray cat out and give it a new home. The possibilities are endless and with the second half of 2019 starting, you better start living your life to the fullest because who knows what the following year might bring.
Sarah Kay and Phil Kaye Live, July 12

When spoken word took the world and the internet by a storm a few years back, the voices of Sarah Kay and Phil Kaye rose above the rest. The way they smoothly weaved words into stories and performed them with such emotion was hypnotizing. Have you watched their performance for "When Love Arrives"? This month, they're set to grace Ateneo de Manila's Arete Hyundai Hall. Get your tickets here, and hurry because they're almost sold out!
Satchmi Vinyl Day, July 13
This year, Satchmi's annual Vinyl Day will have live performances from I Belong to the Zoo, Over October, Autotelic, Cheats, Munimuni, and more. Catch these bands at The Axon, Green Sun along Chino Roces Avenue ext.
The Good Trade: Zero Waste +Sustainable Fair, July 19-21
The Good Trade turns one this month and they're celebrating by stepping up their game with more good stuff to offer. Swing by the fair at Central Square BGC and shop from various sustainable brands. Restock your shelves and help save the planet!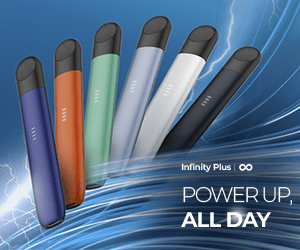 Concerts


July is going to be a treat for music lovers. The perfect blend of blasts from the past and new age music is coming to town and as bankrupt as we are right now, we couldn't care less. We're totally getting tickets to these shows!
EIGASAI Japanese Film Festival, July 3 to August 15
EIGASAI
's 22
nd
edition this year will have 17 full-feature films exploring a variety of film genres including romance, comedy, action, adventure, horror, and all-time favorite anime films. You can catch the film lineup at selected malls in Manila, Pangasinan, Naga, Cebu, Bacolod, Tacloban, and Davao. For more details, click
here
.
Go to this CARA adoption event, July 20
CARA Welfare Philippines' Game of Homes event lets you adopt cats in need of good humans to take care of it. Interested cat lovers can go to the CARA Clinic in Mandaluyong on July 20 from 9AM to 4PM. You can also bring wet cat food and cat litters if you're coming. Let's give these cats a chance at a new life!
Philippine Travel and Lifestyle Festival, July 26 to 28
Ready your wallets and head on to SM Megatrade Hall for cool deals on travel and shopping. The three-day festival is loaded with discounts, event-exclusive travel deals, raffles, and other fun activities. Snag airfare promos, hotels & resorts deals, cameras, gadgets, and accessories, even furniture sale, and discounted jewelry! And if you get tired from running around, there's a Food and Drink Fiesta Market waiting for you.
Big Bad Wolf Book Sale goes to Pampanga for the first time, July 12-22
From July 12 to 22, 2019, bookworms can catch the 24-hr Big Bad Wolf Book Sale at LausGroup Event Centre in San Fernando, Pampanga. A wide selection of brand-new English books in various genres will be available as well as best-seller titles, YA fiction, self-help, and children's books, and the new augmented reality books for children among others. These books are discounted up to 90% off!
And like always, there will be an exclusive VIP Day on July 11, 2019 where ticket holders get first dibs a day before the official start of the Sale. To snag tickets for VIP Day, visit Big Bad Wolf Book Sale's official Facebook page and Instagram for contests and special announcements.
Got anything else to add? Share it with us below!