8 Things Pinoys Willingly Lined Up For
Jul 1, 2019 &nbsp • &nbsp Luanne Arevalo
For Pinoys, falling in line is a part of life. Whether we're trying to enter a mall, ride the MRT, having our passports or licenses renewed, or enrolling for college, we're always needing to queue, often for a very long period of time, much to our chagrin. If we're lucky, the line would move along with no drama, though sometimes, spats do arise, what with the waiting and the exhaustion, the queue-jumpers, and the classic Pinoy "pa-save" system.
But then, there are also some cases when Pinoys would happily fall in line. We'd wait in queue for hours, heat and boredom notwithstanding, so long as we reach the end and get our heart's desire. What are these desires? Well, here are 8 things that Pinoys have willingly lined up for.
Doughnuts

This photo of J.CO Donuts is courtesy of TripAdvisor
It's easy to see why doughnuts are popular among Filipinos, what with our penchant for sweets and our habit of bringing home pasalubong for the family.
Gonuts Donuts revived the Filipinos' love for this sweet treat back in 2003, where people would trek to its BGC branch – which wasn't as accessible back then – just to line up for flavors like Amazing Glace, Strawberry Glace, and Pastillas de Leche. Krispy Kreme likewise received a warm welcome when it finally opened in the country. Apparently, people lined up as early as 24 hours before the BGC branch's grand opening, for a shot at a one-year free supply of doughnuts. However, we'd have to say J.Co takes the cake, since the long lines continued long after their opening day, even with no big promo in effect. The lines have since calmed down, save for when there are promos.
Clothes

Filipinos love to shop. It's a fact that was further proven when Forever 21 and H&M finally opened in the Philippines. One had to wait in line for a while before finally getting the chance to step inside a store to go through all the goodies. But then, what a few minutes or even hours compared to the many years we've waited for them to arrive on our shores.
Milk Tea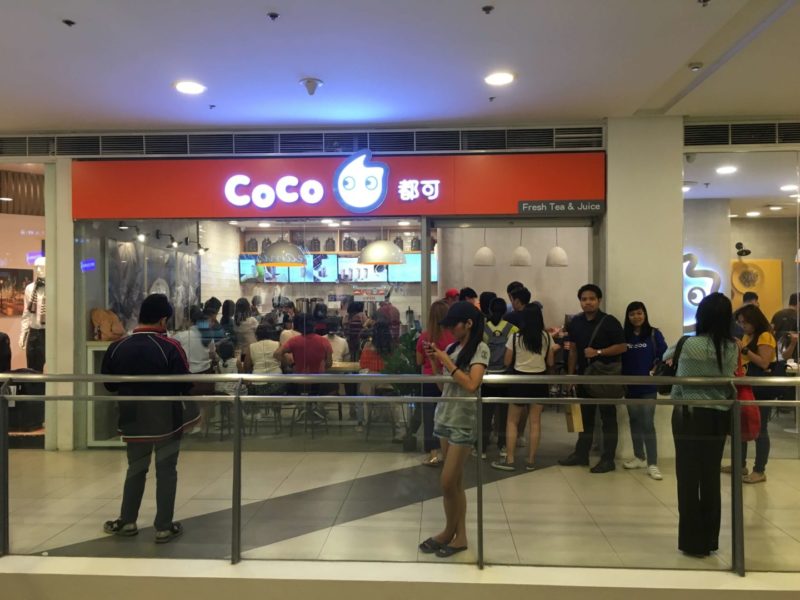 Milk teas have been around for a while, but it's currently experiencing a resurgence especially with the entrance of brands like Tiger Sugar, Coco, Macao Imperial, and more. The heat wave we experienced during summer further amplified our longing for cold drinks, not to mention it's also a cheap way to treat one's self amid the stresses of school or work.
Burgers


Pinoys love burgers and we have many proofs of this. There's the recent opening of the first ever Shake Shack branch in the Philippines, where people started lining up the night before its actual opening day. Chili's also enjoys good patronage during its Annual Big Mouth Burger Day, when they sell their burgers at discounted rates. And then of course, there was that insane dash for 8-peso burgers Zark's, which even led to a stampede where some actually got hurt.
Sneakers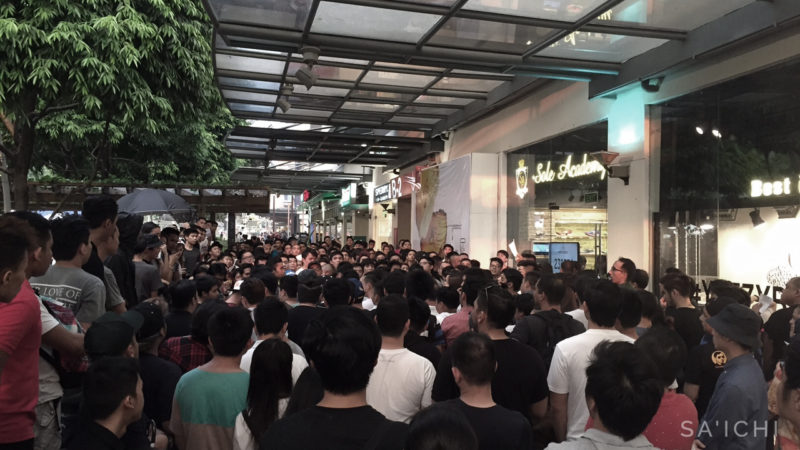 Just as it is in the rest of the world, the sneaker culture is becoming more and more popular in the Philippines as well. We actually see long lines whenever there are limited edition releases in malls, standalone stores, and even boutique shops; or whenever there's a sale in factory outlets. Remember when Sole Academy released Kanye West's Yeezy line? Or when Nike's Sta. Rosa Outlet held Retro Thursdays? Note that most of the people in line are men – rare to see them eagerly waiting in line to go shopping, but when it comes to sneakers, they'd happily queue.
Samgyupsal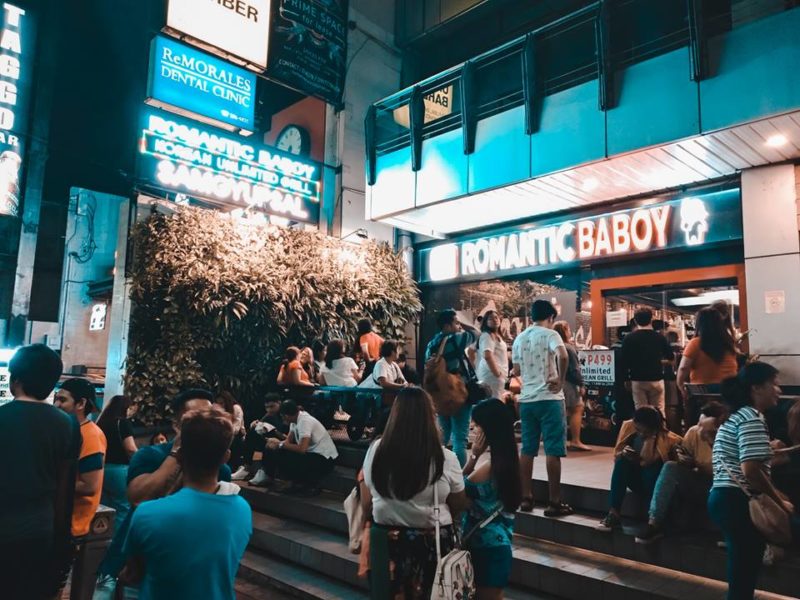 The Korean fever has gone beyond dramas and pop groups, and has expanded to include food. Korean barbecue has specifically become a hit, with many restaurants offering unlimited meat and side dishes at affordable rates. And if there's one thing we know for sure, it's that Pinoys are always ready to pounce on eat-all-you-can offerings. Samgyupsalamat and Romantic Baboy are the common choices, often seen with long line right outside their restos.
Comic Books, Toy Conventions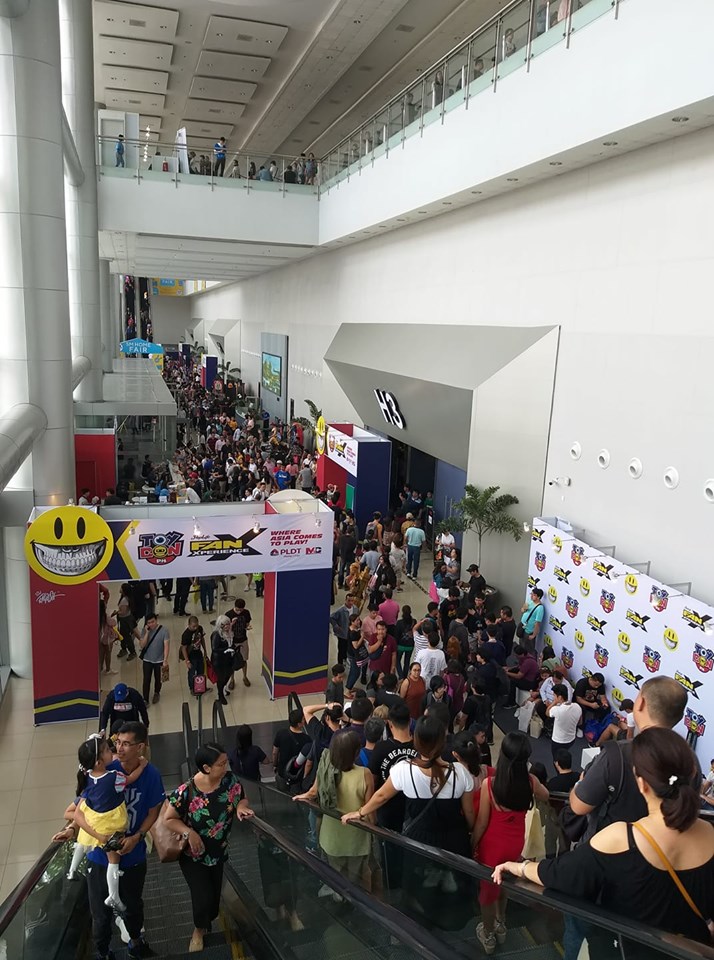 Comic and toy conventions have become as popular here as they have been in other countries. Promoters have been booking personalities that attract the faithful, looking to get a glimpse and an autograph from their favorite actors and creators.
Expect long lines as well at Fully Booked, Filbars, and other comic stores whenever Free Comic Book Day comes around. It's a worldwide movement aimed at encouraging more people to discover the joy of reading comic books. Now this is one line we're happy to see – it gives us hope that people are still into reading, and that's definitely a good thing!
Concert tickets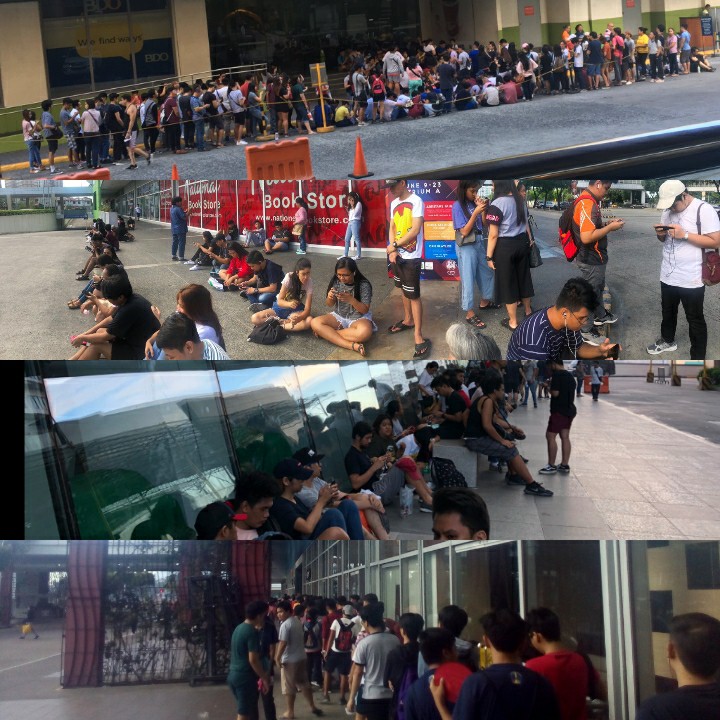 Shopee fiasco notwithstanding, Pinoys will readily line up to obtain concert tickets to their favorite acts. We had kids and their parents and even grandparents lining up for One Direction tickets, while the Titos and Titas of Manila eagerly queues for Westlife tickets. Quite understandable, considering how these acts are rarely in our part of the world, and it's definitely a fun experience being in a stadium full of fellow fans.
BONUS: Lotto tickets
LOOK: Pahirapan na ang pagpila sa isang lotto outlet sa isang mall sa Mandaluyong, ulat ni YouScooper Mark Lester Sonza. Aabot na sa isang bilyong piso ang jackpot prize sa Ultra Lotto 6/58. Nakataya na ba kayo, mga Kapuso? pic.twitter.com/o7mWPoR3Yq

— YouScoop (@YouScoop) October 8, 2018
Remember how, from February to October in 2018, we saw the Lotto jackpot climb up to a whopping 1.18 billion pesos? Pinoys from different walks of life eagerly lined up to place their bets, hoping for a shot at the incredible amount of money. In fact, one Lotto outlet in Abra even experienced a printer malfunction, as they had to cater to so many customers. In the end, two winners ended up splitting the said amount between themselves.
What else should be on this list? Tell us below!