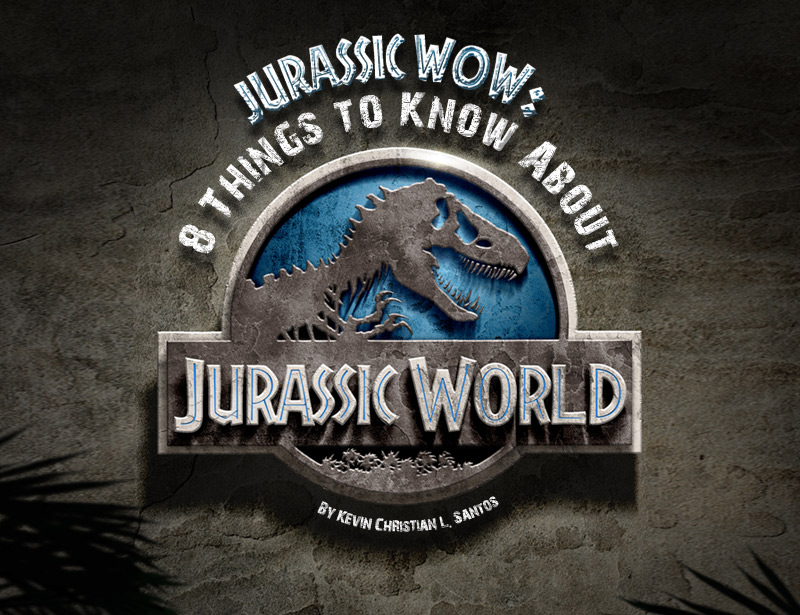 Cue the epic theme music: Jurassic World is just a few days away.  It has been more than 2 decades since Isla Nublar opened and as a plus, the new movie will ignore the 2 crap-tastic sequels of the original film.
We've all the seen the jaw-dropping trailer and probably peed ourselves with excitement, but what will we expect as we go back to the dino-filled island one more time?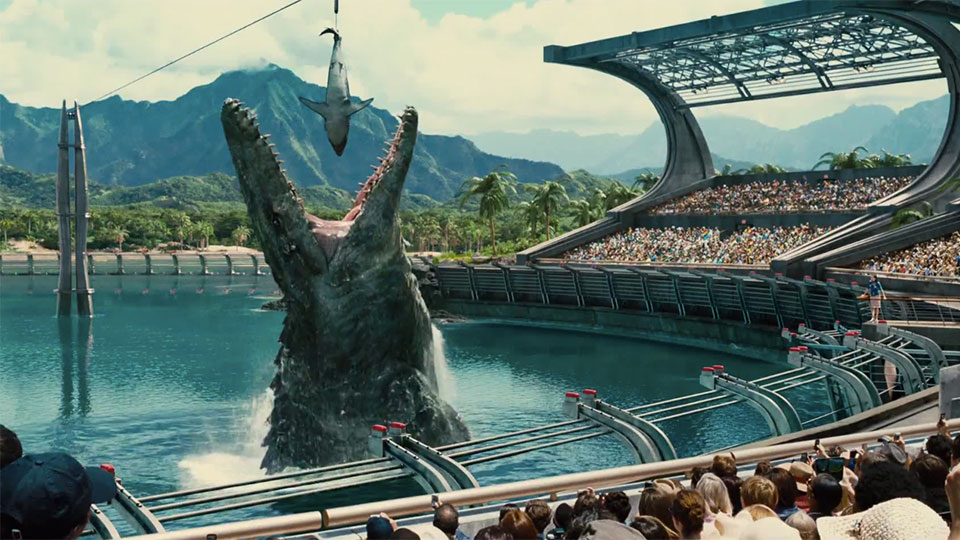 22 years after the events of the first film, Isla Nublar is now a full-blown dinosaur theme park fondly called Jurassic World. The park's amenities feature a petting zoo, an underwater observatory, botanical gardens and a golf course, among others.
You'd think that after the events of Jurassic Park, they'd leave the island well enough alone.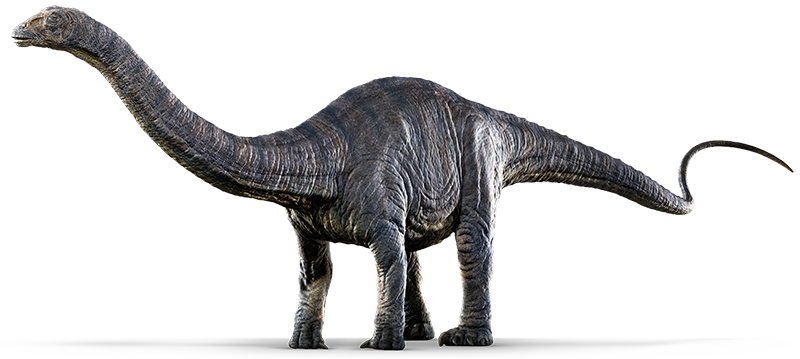 The parks also feature several valleys and territories divided by dinosaur. There's a T. Rex kingdom, Mosasaurus feeding show, and even a pachy arena where Pachycephalosaurus duel in their own enclosure. There's close to 20 different dinosaurs in Jurassic World, more than enough to make you feel like a kid again. Or, if you have any sense in you, scared shitless.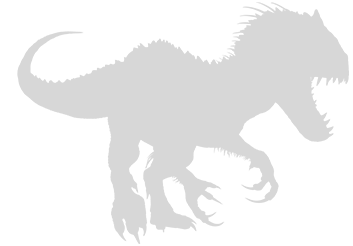 The park's main attraction is a genetically modified dinosaur: Indominus Rex. The creature was created from splicing genes from different dinosaurs to create the most fearsome dinosaur to have ever existed. Indominus may have certain similarities to a Tyrannosaurus but also features a horn hybridized from Carnotaurus, Majungasaurus, Rugops, and Gigantosaurus. The scientists at Jurassic World weren't messing around in creating a dinosaur so terrifying enough to make you shit your pants.
Oh, Indominus Rex can also run with speeds up to 50kph. Somehow, we have a feeling that this won't end well.
Why can't scientists learn not to play god?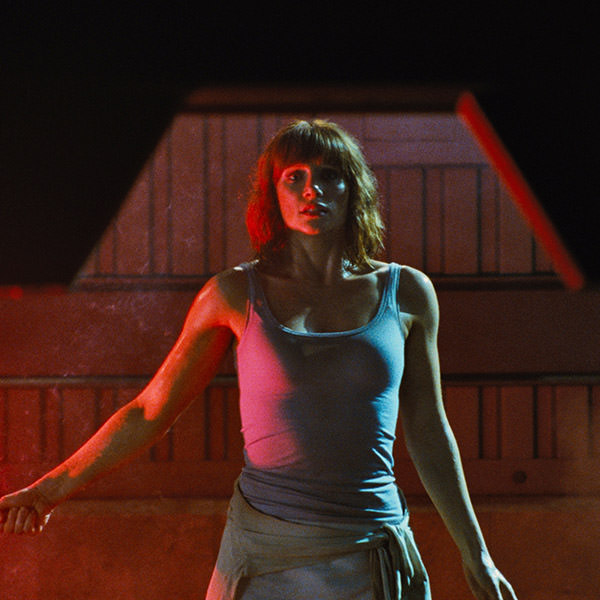 Based on the second trailer, it's revealed that the most fearsome dinosaur that scientists have created hunts for sport. A dinosaur that can run 50kph and has a roar as loud as a 747 taking off loves to kill things for shits and giggles. Let that sink in.
Scientists, Y U STILL PLAYING GOD?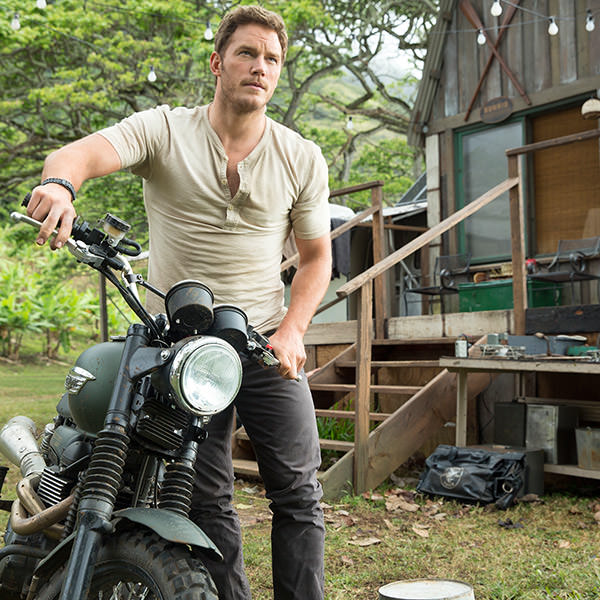 Chris Pratt/Star Lord/Andy Dwyer plays Owen, the park's Velociraptor handler, and the apparent protagonist/wisecracking dude-bro of the film opposite Bryce Dallas Howard's Claire, one of the scientists responsible for the dinosaur hybrid. How many times should humans learn not to mess with nature? Just because you can, doesn't mean you should.
Save us Chris Pratt!

One of the most exciting parts of the trailer was Chris Pratt training a Velociraptor and motorcycling alongside a whole HERD of them. Cue internal screaming. Will we see them save everyone from hybrid dinosaur carnage? Will they be just meat to Indominus Rex? Will they ignore Chris Pratt and regress to their primal desires (i.e. kill people)? Will we ever get to ride dinosaurs with laser beams mounted on them? Only time will tell.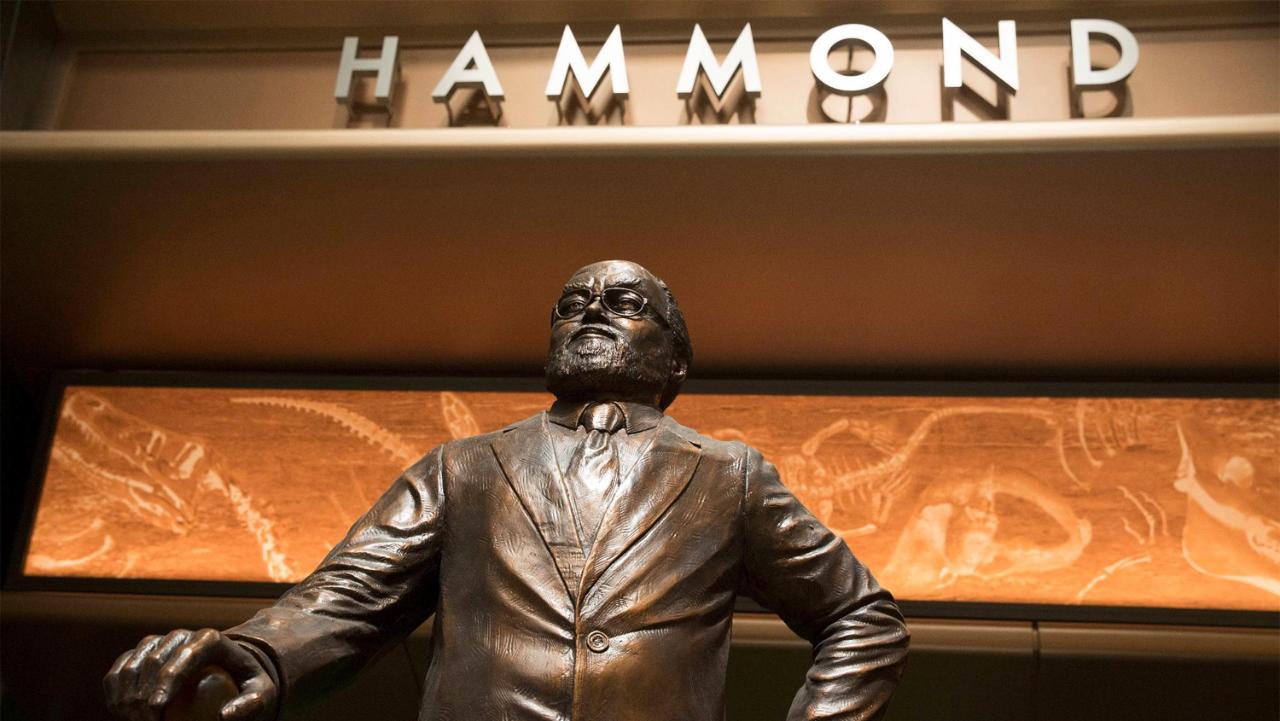 The theme park will also have a statue dedicated to Dr. Albert Hammond, played by the late, great Richard Attenborough. Dr. Hammond is credited as the pioneer behind bringing the dinosaurs to life. As a plus, the new Creation Lab in the park is named the Hammond Creation Lab, thereby creating a link to the previous film.
Sadly, uhh, life didn't find a way to include sarcastic Dr. Ian Malcolm in the new film to awaken our inner sexual desires.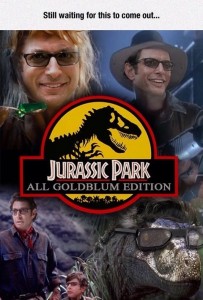 Meanwhile, let's hope Phil Tippett isn't involved in the new movie.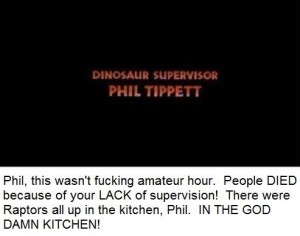 How about you guys? How excited are you for the new Jurassic World movie? Share it with us in the comments section!