JBL recently launched a new batch of soundbars that promise to fill your home with immersive sound and journey through a new cinematic experience. Sleek, functional, and feature-packed, the new JBL Soundbar Series is designed for thrill-seekers. The lineup consists of five new models, each with its own curated components to meet the needs of a diverse market: JBL Bar 300, JBL Bar 500, JBL Bar 800, JBL Bar 1000, and JBL Bar 1300. 
Whether it be for a fully-furnished home theater, a family living room, or a low-key setup in the bedroom or study, JBL has the perfect sound for you. Take a look!
Sleek and compact design
Say goodbye to soundbars that take up every inch of space! The new JBL soundbar series boasts a sleek and compact design that fits your shelves at home perfectly. It's straightforward to operate, too! There are no endless wire cables to set it up aside from those you'll only need, like an HDMI cable and power cords. 
Surround sound and MultiBeam 2
Thanks to the powerful built-in Dolby Atmos® technology, each viewing experience with the JBL soundbars feels like embarking on an adventure. With more directional beams to improve the surround sound effect, you can hear bold, high-quality sound effects from all directions as you watch or listen to your favorite content. You can even get the surround sound experience from the other side of the room. Amazing!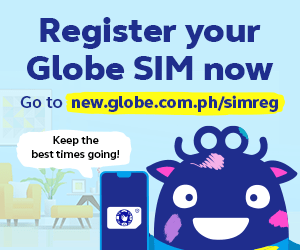 PureVoice technology

Let's be real. Some soundbars produce inaudible conversations even with the volume turned up. But with the help of PureVoice technology, voice clarity is optimized for crystal-clear dialogue – even when loud noise or sound effects take over. 
Detachable speakers

Wanna amp up the quality of your home cinema? Some of the JBL soundbars, like the JBL Bar 1300 have detachable wireless surround speakers to create sounds that keep you groovin' — whether you're working, studying, exercising, or whatever you're in the mood for!
JBL PH Just Launched New TWS Earbuds, a USB Microphone, and a Speaker
JBL PH Just Launched New TWS Earbuds, a USB Microphone, and a Speaker
Kyzia Maramara | Jun 01, 2022
Hassle-free access and control

You can also personalize the sound through the JBL One App, which lets you control your speakers and stream your favorite tracks quickly, fast, and easily. You can download the JBL One App via Google Play or the App Store. 
Compatibility at its best

Moreover, the soundbars can be operated through a voice assistant-enabled device such as Alexa, Google Assistant, or Siri. The JBL Soundbar Series can also connect with your favorite channels like Spotify, YouTube Music, Amazon Music, Apple Music, AirPlay 2, Alexa MRM, and Chromecast built-in™. The soundbars are essential for everyday leisure and practical use!
How much does each JBL soundbar cost?
The prices of the JBL Soundbar Series range from PHP28,000 to PHP86,000 per system, available in black. Here's how much each soundbar costs:



Where can you get them?
The JBL Soundbar Series line is available on online shopping platforms like Lazada and Shopee. You can also buy any of the soundbars on Abenson's website and JBL concept stores.
#DareToElevate your audio experience? Shop the new JBL Soundbar Series and discover a new level of immersive cinematic thrill.