There are less than two days left before the end of the campaign period, and candidates and supporters are maximizing the remaining time. People really want to make the most of these last few days, so much so that they have even gone 'campaigning' in some of the most unlikely places.
Bikini Bottom
This netizen noticed that those who throw hate at VP Leni Robredo often have profiles that say that they work in "Krusty Krab," a.k.a. the underwater fast food restaurant where SpongeBob SquarePants works as a cook. So they figured — why not go on a house-to-house campaign to visit those Krusty Krab workers?
Read the captions — they're worth it.
Under the sea
These scuba divers have taken their campaigning outside of fictional worlds and into the waters in real life.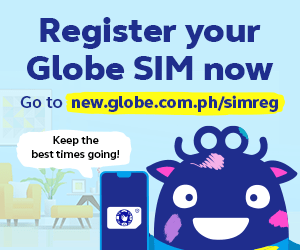 Encantadia
Supporters of VP Leni Robredo have allegedly even gone into Lireo to talk to all the pashneas.
House-to-house para kay Leni at Kiko sa Encantadia. Brgy. Lireo po sila kahapon

Next H2H po natin
May4 Adamya
May5 Sapiro
May6 Hathoria #IpanaloNa10ParaSaLahat #Lenslide #EncantadiaIsPink (credits: Juvert Funtaniel) pic.twitter.com/Rk4PwfD3A5

— wrxu (@itsprunez) May 4, 2022
DOTA
Calling all gamers for Leni! There's an *actual* DOTA guild you can join in the game.
Merong LENI Guild sa Dota mga beh. Kanina tawang tawa ako, kada scenario na lamang kami sa clash, may magtatayo ng LENI flag. Lols 😂 Eto yung moment na mananalo na kami, tinayo talaga yung LENI flag sa babang base ng kalaban. Hahahaha! #DotaPlayersForLeni #Dota2 #IpanaloNa10To pic.twitter.com/dByvuBImen

— mean herrera 🏳️‍🌈 (@meanherrera) April 27, 2022
Animal Crossing
Kakampinks truly love going house-to-house, so they even turned to online island-to-island in Animal Crossing.
Photo op with placards at the entrance! pic.twitter.com/BlzTr1OsuT

— Hamju 🦝🌸 (@uaenacrossing) April 2, 2022
Minecraft
Minecraft players built a whole server full of structures dedicated to the Leni-Kiko tandem.
Thank you for joining our Minecraft Building Stream for Leni-Kiko! Salamat sa pagtindig, mga Kakampink Streamers!

Laging tandaan na sa gobyernong tapat, angat buhay ang lahat! #KulayRosasAngBukas #LeniKikoAllTheWay2022 pic.twitter.com/m3aQiaTuAx

— Streamers for Leni #KulayRosasAngBukas (@Streamers4Leni) May 5, 2022
They even made a section just for the so-called Doc Tricia simps for Leni!
6.) Pila papunta kay Doc @jpgrobredo😆 pic.twitter.com/LThvnz23fF

— lifewithjiroTTV (@lifewithjiroTTV) May 5, 2022
Everyone's Lining Up for Doc Tricia Robredo a.k.a the Internet's Newest Girl Crush
Everyone's Lining Up for Doc Tricia Robredo a.k.a the Internet's Newest Girl Crush
Meryl Medel | Mar 24, 2022
Fortnite
This Fortnite character wearing the Star Wars Mandalorian outfit is actually holding a flag saying "Let Leni Lead".
Fortnite the Mandalorian for Leni pic.twitter.com/Je9n6GUqwK

— John (@johncodyrogers) November 18, 2021
Valorant
These creative Valorant players turned the Leni-Kiko tandem into actual agents.
NEW AGENT CONFIRMED! Senator @kikopangilinan has been added!

Download your free to use VALORANT Players for Leni-Kiko here: https://t.co/bRSukMDIeZ#IpapanaloNa10To#LetLeniKikoLead2022 pic.twitter.com/PcUxRpOTNT

— Gurii ✨🌷For Leni-Kiko 2022🌷 (@guriisan) May 5, 2022
Did you see any other unlikely places where people have campaigned for their candidates? Share them with us!
Follow us on Facebook, Twitter, Instagram, Tiktok, and Youtube for the l8est entertaining, useful, and informative lists!