Following their hit collaboration for "Mapa," Ben&Ben and SB19 are back again for "Kapangyarihan," sending a timely message to Filipinos to vote wisely ahead of the May 9 polls. The official performance video currently sits at number 15 on the YouTube Philippines Trending Music chart, with over 200,000 views since its premiere last night. Needless to say, the collab's got everyone talking on social media, especially now that people are all eyes on who'll be the next leaders of this country.
"Sino ba kayo?"

The release of the performance video comes just in time for the upcoming 2022 elections, where more than 60 million Filipinos decide on who will lead the country in the next 6 years. As Ben&Ben puts it in the song's press release, the visual narrative is a "constant reminder that speaks to everyone involved in an election."
The seven-minute video begins with a look back at the nation's history, soon followed by a powerful opening lyric sung by Paolo Benjamin:
Akala niyo ba, ang kapangyarihan ay nasa inyo? Sino ba kayo?
The dramatic video depicts people from different walks of life, showing stories that compel the viewer to question leaders and call for meaningful change. Ben&Ben's energy here was palpable — it's evident that they put their whole heart into this project and that it means a lot to them.
Behind the song
"Kapangyarihan" is part of Ben&Ben's sophomore album Pebble House, Vol. 1: Kuwaderno, released in August 2021. It was originally written in response to the killings of the Gregorio family by former police officer Jonel Nuezca, but is especially timely for the elections.
Kapangyarihan is a political song. It was written when the lives of the Gregorio family was taken away by former police Jonel Nuezca.

Check link in the thread.

SBEN19 KAPANGYARIHAN PV@SB19Official @BenAndBenMusic #BenAndBenxSB19 #KapangyarihanPV https://t.co/qeU3fSYqiu

— ysabela ni ajero ♡ 🌸 (@ysabela_ajero) May 5, 2022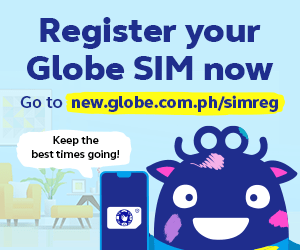 SB19 was on FIRE

Whenever SB19 performs, you can always feel their utmost passion as artists, and this performance was no exception. The transition from Ben&Ben to SB19 gave us chills! SB19 came in full of angst and grit — as if they were standing right in front of you, asking to be heard and calling you to stand up for what's right. The group's leader Pablo (real name John Paulo Nase) is credited as a co-writer, so you know that the boys were heavily involved in the song, and aren't just featured artists.
The music video

If the music video reminds you of a stageplay, that's completely intentional. "Theatre is meant to be experienced live but we used its intrinsic quality in presenting the 'Kapangyarihan' music video," says Dexter M. Santos, the MV director. "By infusing the music video with narrative, choreography, set, and costume design as well as video, we hope to deliver a sincere and emphatic performance."
Theatre can be transformational, and like many productions, "Kapangyarihan"'s audience is meant to come away from the performance changed. It's not something you can just casually watch and walk away from.
"The audience is reminded that this is a performance — yet a call to action is demanded from them; that there are bigger and stronger issues that we have to address after watching the performance," Ben&Ben shares in a collective statement.
So what exactly is the song saying?
To politicians: You're put in power to serve
"Kapangyarihan" speaks to two kinds of viewers: those in power and the masses who vote for them.
"To those in power it's a reminder that the root of what they should be doing is service to the public, and if there is an abuse of that power then truth shall always prevail, no matter how anyone tries to hide it," Ben&Ben says.
To the people: Don't put politicians on a pedestal

"To the people, it is a reminder not to put politicians on a pedestal, and that we must always hold those we elect accountable for their actions," adds the nine-piece ensemble.
This is highlighted in the verse performed by SB19:
'Di na magpapaalipin pa sa mga rehas mo
'Di mabubuwag ng kahit anumang sindak ang katotohanang 'to
Ibon na malayang lumipad 'di mo na makukulong
8 Reasons 'Reklamo Ka Nang Reklamo, Wala Ka Naman Naiambag' Is a Disingenuous Argument
8 Reasons 'Reklamo Ka Nang Reklamo, Wala Ka Naman Naiambag' Is a Disingenuous Argument
Tim Henares | Mar 22, 2020
Are they supporting a specific politician?
Full names. They are not standing as SB19 Pablo, SB19 Stell, SB19 Ken, SB19 Justin, and SB19 Josh. They are standing as themselves, as a Filipino.

SBEN19 KAPANGYARIHAN PV@SB19Official @BenAndBenMusic#BenAndBenxSB19 #KapangyarihanPV pic.twitter.com/5vrsJ5iADO

— ✨sarah is into stelljun✨ (@SarahnghaeSB19) May 5, 2022
It's no secret that Ben&Ben supports the candidacies of Vice President Leni Robredo and Senator Kiko Pangilinan to hold the two highest positions in this country. However, the members of SB19 have not endorsed any political candidates, and a disclaimer was shown towards the video's end that says:
"SB19 is part of this project and song as performers, not as an endorsement for any politician or political party for the 2022 Philippine National Elections."
Songs layered with socio-political themes have always been part of the OPM scene. (See: Gloc 9's "Upuan," "Tatsulok" by Bamboo, to Rivermaya's "Isang Bandila", etc.) "Kapangyarihan" is in good company.
8 Great Socio-Political Songs from Recent, Post-Martial Law History
8 Great Socio-Political Songs from Recent, Post-Martial Law History
Jaime Gonzalo | Feb 25, 2016
Listen to Ben&Ben and SB19: Vote wisely
Voting for the first time? Read this primer to prep for the big day:
Voting During the Pandemic: How to Vote Safely and Minimize Health Risks
Voting During the Pandemic: How to Vote Safely and Minimize Health Risks
Meryl Medel | Apr 21, 2022