It's official—Kang Tae Oh, who recently starred as Lee Junho in the hit ENA series Extraordinary Attorney Woo, will be enlisting as an active duty soldier on September 20th to carry out his military duties as a male South Korean citizen.
 *Sobs for a moment.*
If you're just like us — who are missing him already — you might wanna check out these shows he appeared in before he rocketed to stardom. From a homeless musical actor wannabe to a seething sageuk villain, Kang Tae Oh has taken on a wide range of roles in dramas that will keep you entertained while he's away from the limelight and serving his country.
My First, First Love (2019)
Kang Tae Oh joins the supporting cast of this two-season Netflix remake of the 2015 mini-series Because It's The First Time as Choi Hun, a bright and passionate aspiring musical actor. After getting kicked out of his home by his dad, Hun finds himself sharing a house with elementary school friends (Ji Soo, Jung Chae Yeon) and a runaway heiress (Choi Ri), whom he later develops feelings for.
Watch My First First Love on Netflix.
The Tale of Nokdu (2019)
https://www.youtube.com/watch?v=b9M1x258DcM&t=12s
Whether you're a fan of historical dramas or not, Kang Tae Oh will keep your eyes glued to the screen and make you crave more of his scenes in The Tale of Nokdu. He plays the role of Cha Yool Moo, a smitten prince who initially comes off as charming until his plot line takes a dark turn. Viewers of the show were torn between hating and loving his villainous character, proving his versatility as an actor.
Watch The Tale of Nokdu on Rakuten Viki.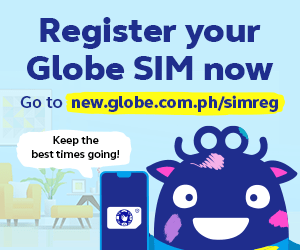 Short (2018)
Among Kang Tae Oh's lesser-known works is Short, a mini-series from OCN that follows the story of two short-track speed skaters from contrasting backgrounds. In the drama, he stars as Kang Ho Young, an up-and-coming skater from the countryside scouted by a university famous for the sport. There, he competes against (and forms an unlikely friendship with) "The King of Short Track Speed Skating" (Yeo Hoe Hyun), who comes from a family known in the world of sports.
Doom At Your Service (2021)
https://www.youtube.com/watch?v=hPfubi4mWwo&t=71s
Doom At Your Service made headlines because of its top-billed main couple, Park Bo Young and Seo In Guk, but Kang Tae Oh sure was a scene-stealer in this one, too! In the story, he takes on the character of Lee Hyun Gyu, a former swimmer who reenters the life of his high school sweetheart (Shin Do Hyun). Now a web novel writer, his ex still seems to be struggling to get over their breakup, which fuels much of her writing. Although naive, Kang Tae Oh's Lee Hyun Gyu displays character growth throughout the show, which is worthwhile to watch.
Watch Doom at Your Service on Viu.
The Effect of a Finger Flick on a Breakup (2021)
An installment in KBS2's popular Drama Specials, The Effect of a Finger Flick on a Breakup tells the story of a couple who split after the woman (Shin Ye Eun) finally comes to realize that she is, in fact, lonely and unappreciated by her self-centered and arrogant boyfriend, played by Kang Tae Oh. If you're a fan of Extraordinary Attorney Woo, you'll be thrilled to see "spring sunshine" Ha Yoon Kyung as Kang Tae Oh's childhood friend, who gives him a much-deserved reality check.
QUIZ: Which 'Extraordinary Attorney Woo' Character Are You?
QUIZ: Which 'Extraordinary Attorney Woo' Character Are You?
Cristina Morales | Aug 11, 2022
Forever Young (2014-2015, 2016-2017)
Kang Tae Oh gained a huge following in Vietnam even before making waves in K-drama Land after starring in the two-part series Forever Young, which is a joint production between the Vietnam Television Film Production Center and CJ E&M Pictures in Korea. In this drama, he plays the role of Lee Junsu, a trainee at a top entertainment company in Korea who gets caught up in the life of the show's K-pop-crazed heroine (Nhã Phương). The show became so popular in Vietnam that Kang Tae Oh was given the nickname "Prince of Vietnam".
Flower of the Queen (2015)
Kang Tae Oh is part of the weekend drama Flower of the Queen as Heo Dong Goo, a cheerful and easy-going young man who's feeling the pain of his one-sided love for one of the show's female leads (Lee Sung Kyung). The 50-episode series is filled with makjang moments, but there sure is never a dull moment once Kang Tae Oh shows up on screen!
Run On (2020-2021)
Before Extraordinary Attorney Woo came along, Kang Tae Oh's most recent claim to fame is playing the role of Lee Yeong Hwa, an optimistic and free-spirited college art student whose work catches the eye and grips the emotions of a cold-hearted CEO (Choi Soo Young), in the sports drama Run On. While Kang Tae Oh is a delight to watch, the drama, as a whole, is widely praised for its depiction of healthy romantic relationships and gender sensitivity.
BONUS
Open The Door
Just before enlisting, Kang Tae Oh wrapped up filming for Open The Door, a horror-thriller in which he will play the role of a detective. Starring alongside him is Shin Hae Sun, who you may have seen in dramas like Mr. Queen, Angel's Last Mission Love, and Stranger. The release date of the movie has yet to be announced, but hooray for something new to look forward to while he's in the military!
Which of the shows listed above have you seen? Do you have any favorites? Sound off in the comments!