Now that everyone's out and about again, it's essential to be prepared when going out. From extra face masks to a powerful phone that will let you make the most of your day, having the right tools handy can make a world of a difference. If you're always on the go and looking into treating yourself to a new phone, here's why the vivo Y35 is a great choice: 
Say goodbye to low battery anxiety

With on-site work and face-to-face classes come long hours spent on the road, chances are you're going to be on your phone the entire time watching a show, playing a game, or streaming your favorite playlist, so you don't want to be stuck with little to no juice left on your device. It's also important to keep family members updated on your whereabouts! 
To save you from carrying an extra power bank, vivo Y35 is equipped with fast charging technology and an impressive battery capacity. It's got 44W Fast Charge(as quick as a flash!) and houses a 5000mAh battery! This means it'll only take you 35 minutes to charge to 70% and just 15 minutes of charging time to get enough power to enjoy nine rounds of games or 14.3 hours of video streaming. Just don't forget to plug in your phone before leaving work, school, or your favorite cafe! 
P.S. The 5000mAh battery will also allow you to reverse charge other devices using an OTG cable. Nifty, eh?
Lag-free and seamless
No one wants a laggy phone, especially when switching between active apps. This is where vivo Y35's Expanded RAM comes into play. It has 8GB RAM and 8GB Extended RAM and is powered with Qualcomm's latest Octa-Core Snapdragon 680 platform, so you get no lag, and no slowing down. You'll no longer have to worry when multitasking on your phone: whether you're at a watch party or busy with chikahan with different friend groups, you'll be able to do everything seamlessly. The Extended RAM will also allow you to keep more photos and videos – perfect for memory hoarders and budding content creators!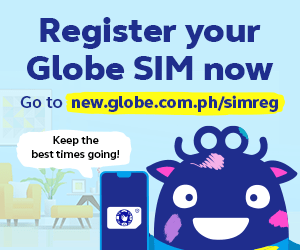 Big storage
Storage is a huge factor to consider when getting a new phone. Mobile games, photos and videos, movies and show episodes, and files for school or work take up space, and you don't want to worry about freeing up memory all the time. The vivo Y35 starts with a generous 256GB of storage space, which is equivalent to 1,592 TV episodes! You can add up to 1TB of space with its triple card slot design – a treat, especially for those who enjoy capturing photos and videos.
Get the best display
With its 6.58FHD+Display and Sunlight Readable Display, using your phone both indoors and outdoors is a breeze. vivo Y35 has a 90Hz refresh rate and high sampling rate, which will allow you to enjoy a smooth display experience whether you're watching videos or playing games. Its brightness has also been updated to 550nits, guaranteeing a better viewing experience, even when outdoors.
Powerful audio
In the mood to dance to your favorite tunes while in the shower or fully immerse yourself in mobile games? Packed with an updated Audio Booster, the vivo Y35 will treat your ears to higher volume, superior sound dynamics in music, games, or videos, and better audio details. It has 17 levels of sound tuning up to 92dB, delivering fuller bass and clearer treble as well. 
Ultra Game Mode
If you're someone who loves to play mobile games, vivo Y35's Ultra Game Mode + Multi Turbo 5.5 will let you enjoy playtime to the fullest. The former will make you feel like a pro with its customized audio effects and features, and the latter will eliminate lag caused by active apps. The smartphone also has a Do Not Disturb setting that removes distracting messages and alerts, allowing you to devote your full attention to your game so you can up your win rate.
Impressive imaging
Whether you're a budding vlogger or someone who just loves documenting life through videos and photographs, the vivo Y35's 50MP AI Triple Rear Camera and 2MP macro lens will be right up your alley. It allows you to capture fun movements in clear detail, even in low-light settings. With the vivo Y35 impressive imaging features, there's no need to buy expensive mirrorless cameras and other gear.
Trendy and lightweight design

vivo Y35 is already packed with all these cool and powerful features, and it's made even better by its lightweight and classy design. This smartphone is just 188g in weight and 8.28mm in thickness, making it comfy to hold. It also comes in two trendy colors (Dawn Gold and Agate Black) and is resistant to fingerprints and scratches. Time to look even cooler in your mirror selfies! 
Get your hands on the vivo Y35 for Php 14,999 starting September 9, 2022 via Shopee, Lazada, Tiktok Shop, and vivo e-store, and at all vivo concept stores and kiosks nationwide starting September 10, 2022.