Keanu Reeves is having his time in the pop culture limelight lately. While the 54-year old star of films like The Matrix and Bill & Ted's Excellent Adventure has never lacked for fame. On top of his iconic standing, he's been the subject of many an Internet meme, most notably Sad Keanu, in which a melancholy photo of him on a park bench resulted in a movement known as Cheer Keanu Up Day.
Keanu's been experiencing a profile resurgence thanks to winning appearances across the entertainment landscape. He's been killing it as the vengeful hitman John Wick, culminating in 2019's John Wick: Chapter 3 – Parabellum, he made a meme-worthy appearance in the romantic comedy Always Be My Maybe, put in for a scene-stealing vocal performance in Toy Story 4 and he made the Internet explode with his "breathtaking" stage appearance at E3.
And at the peak of this month's Keanu mania, Marvel Studios revealed that it has been in constant talks with him to become a part of the Marvel Cinematic Universe. "We talk to him for almost every film we make, " Marvel Studios boss Kevin Feige said. "I don't know when, if or ever he'll join […] but we ver much want to figure out the right way to do it." And that sounds awesome.
With the departure of two of its flagship stars and the expiring of contracts for others, the MCU has a massive star power vaccuum that needs to be filled. If anything, Keanu joining the MCU feels… inevitable. Here are eight different characters that Keanu should be considered for while being courted for the premiere cinematic universe.
The Real Mandarin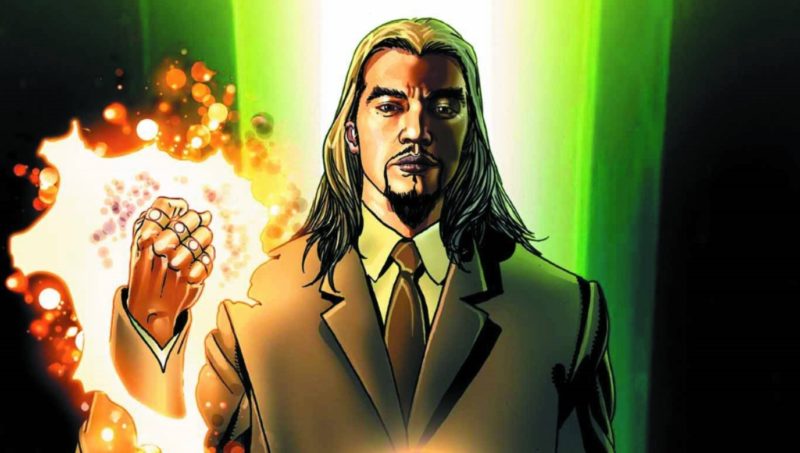 Image source: Fandom
One of the abandoned plot threads from the first phase of the MCU is the unseen leader of the Ten Rings, a sprawling terrorist organization that evokes Iron Man's arch-foe from the comics, The Mandarin. While Iron Man 3 is a fine film in its own right, it remains divisive among fans for revealing Ben Kingsley's Mandarin to be nothing but an actor's con orchestrated by Aldrich Killian (Guy Pearce).
The MCU short, "All Hail The King," revealed that the 'real' Mandarin is still out there, but they'd need some serious star power to give the character some pizzazz. Enter Keanu Reeves, whose enigmatic affectations and soulful intensity could make the Mandarin a character with real conviction. He'd also probably look real wicked shooting disintegration beams and cold blasts from his knuckles.
Namor, The Sub-Mariner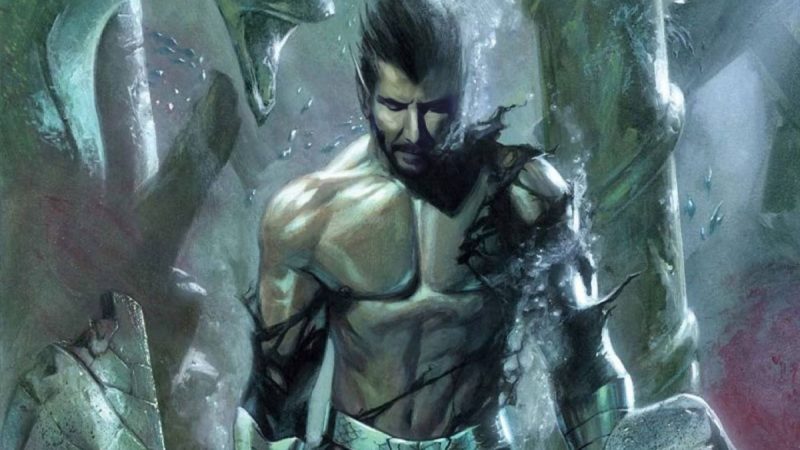 Image source: Reddit user mandal0re
Just because Aquaman already made a billion dollars at the till, doesn't mean that moviegoers don't have room in their hearts for another aquatic anti-hero. Marvel still has to sort out its rights to the character as they currently lie with Universal, but they've already planted seeds for the character by mentioning seismic activity under the ocean near Wakanda in Avengers: Endgame.
The character first appeared in the Fantastic Four comics as a New York hobo who reclaims his identity as the prince of Atlantis. Since then, he's become a conflicted figure who would just as soon fight on the side of heroes as battle them over the slightest offense. Keanu could perfectly capture that roguish attitude with a kind of seriousness that not every actor is capable of sustaining against a CGI backdrop.
Arthur Centino, Longshot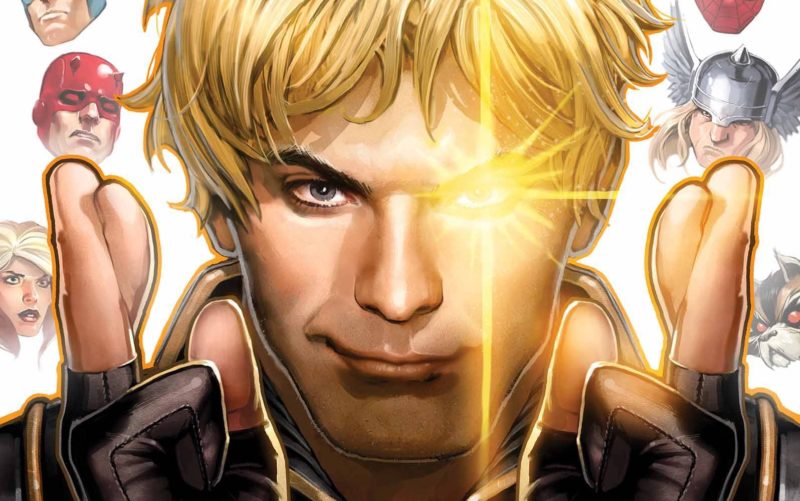 Image source: Comic Odyssey
One of the more fun-loving parts on this list, Longshot is a refugee from a dimension where people are enslaved to become participants in reality entertainment. In our dimension, he becomes a swashbuckling do-gooder famous for his ability to alter probability fields making him one lucky fella. Keanu could channel the more fun-loving aspects of his persona to hilarious effect as this guy.
Norrin Radd, The Silver Surfer

Image source: Fandom
Now that Marvel has the rights to the Fantastic Four family of characters back, it's widely presumed that a certain world-eating menace is… inevitable. Heralding his return would be the Silver Surfer, a shining sentinel who rides the spaceways on a cosmic surfboard. Keanu could bring an alien hollowness to the character, and he's already played a harbinger of destruction in The Day The Earth Stood Still, which was directed by Doctor Strange's Scott Derrickson.
Warren Spector, Moon Knight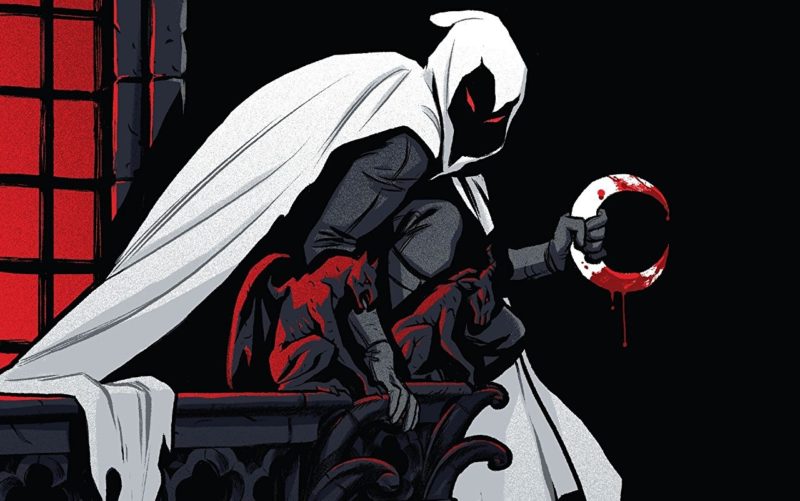 Image source: Comixology
While the canonicity of Netflix's Defenders has always been a big floating question mark, it's doubtful they'll return to the playing field any time soon, which means that other characters will have to fill the role of street-level heroes that they leave behind. Enter Moon Knight, a schizophrenic blend of the Shadow and Batman who adopts multiple personas to get the job done, often to violent results.
And despite the fact that Keanu is undeniably Keanu whenever you see him, the guy is a fricking legend in shapeshifting into different characters like Ted Logan, Neo, John Constantine and the Buddha. Keanu could channel this chameleon-esque skill into playing the many faces of Moon Knight: the mercenary Marc Spector, cab driver Jake Lockley and billionaire tycoon Steven Grant.
Johnny Blaze, Ghost Rider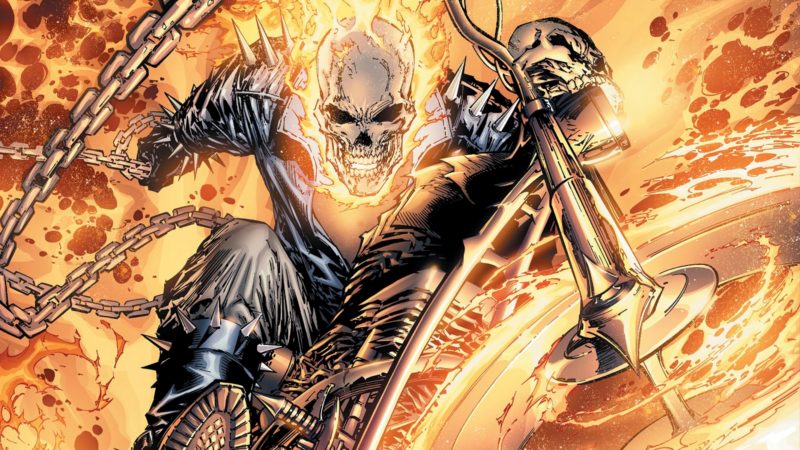 Image source: Marvel Entertainment
Keanu famously loves motorcycles. He loves them so much, he even founded his own motorcycle manufacturer, Arch Motorcycles. Imagine what a dream part it would be for him to play Ghost Rider, the Spirit of Vengeance. While Nicolas Cage gave the character a wonderfully wacko vibe across two films for Sony, Keanu's ability to brood with the best of them makes him a no-brainer for this one.
Reed Richards, Mister Fantastic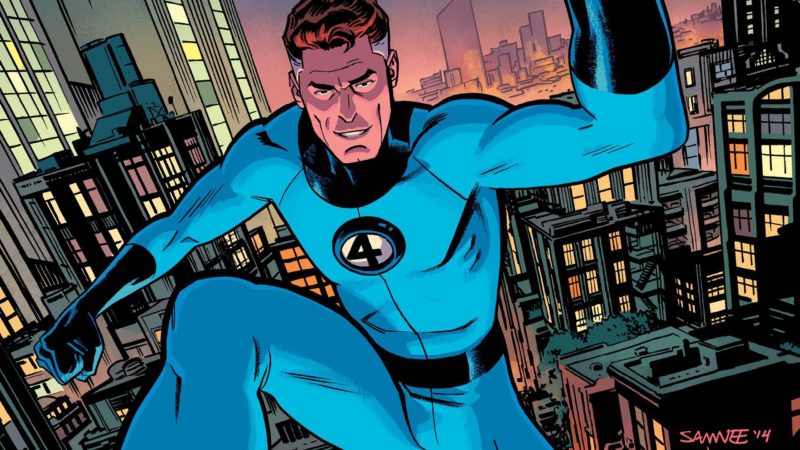 Image source: Newsarama
Keanu? As the Marvel universe's most famously awkward egghead and it's stuffiest patriarch? Most might think that's a weird choice, but hear me out. As a massive Fantastic Four fan, I've seen all sorts of takes on the character and I think Keanu would make for the most natural fit for the stretchy inventor. In recent years, the character's become a troubled thinker, constantly worrying for the future.
Keanu can convey the weight of responsibility that a family man bears – especially given his real-life troubles: he's remained steadfastly single ever since he lost his partner and daughter in 2001. His Reed would also feel goofily disconnected from his super-powered peers, while potentially rising to the role of an MCU community leader in the absence of Tony Stark and Captain America.
James Howlett, The Wolverine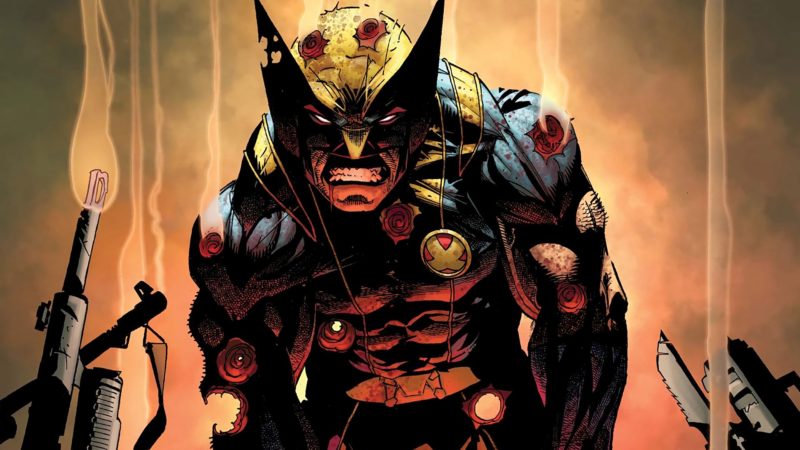 Image source: Marvel Entertainment
If there's one character that's due to make return to the big screens sooner than later, it's Wolverine. Hugh Jackman's star-making turn as the feral mutant is the iconic portrayal to beat – such that when you think of Wolverine, you think of a hugely jacked Australian – so it seems logical that when mutants make their way into the MCU, you'd need a high caliber actor to brandish those adamantium claws.
Not only is Keanu now famous for his wince-inducing murder skills in John Wick, he's apparently game to play the character. In a recent video interview with BuzzFeed where he fielded fan questions while playing with puppies, Keanu was asked which Marvel or DC character he'd want to bring to life, and he had an answer ready: "When I was a kid, I always wanted to play Wolverine. So, Wolverine."
Who would you have Keanu play? Tell us below!