8 Movies to Get You Through Your First Day in College
Jul 1, 2019 &nbsp • &nbsp Nissie Arcega
Some say college is the best four (five? six? seven?) years of your life, but taking the first step of this new adventure tends to be absolutely mortifying. Ride the good wave of your high school chapter coming to a close, and come to terms with starting a new one with these coming-of-age films!
Rushmore (1998, Wes Anderson)
One of Wes Anderson's lesser-lauded films, Rushmore is a standout coming-of-age film, thanks to the subtle eccentricities of its characters. It stars Jason Schwartzman in his breakout role as Max Fischer, a kid who is great at everything but school. It navigates his crash and burn as the savior of Latin to apprentice barber (his own personal hell), and his triumphant last grapple with contentment as public school playwright. Rushmore is far from preaching about the world being your oyster, but it reminds you of the gentle fulfillment of cultivating your little corner of the world.
Pisay (2007, Auraeus Solito)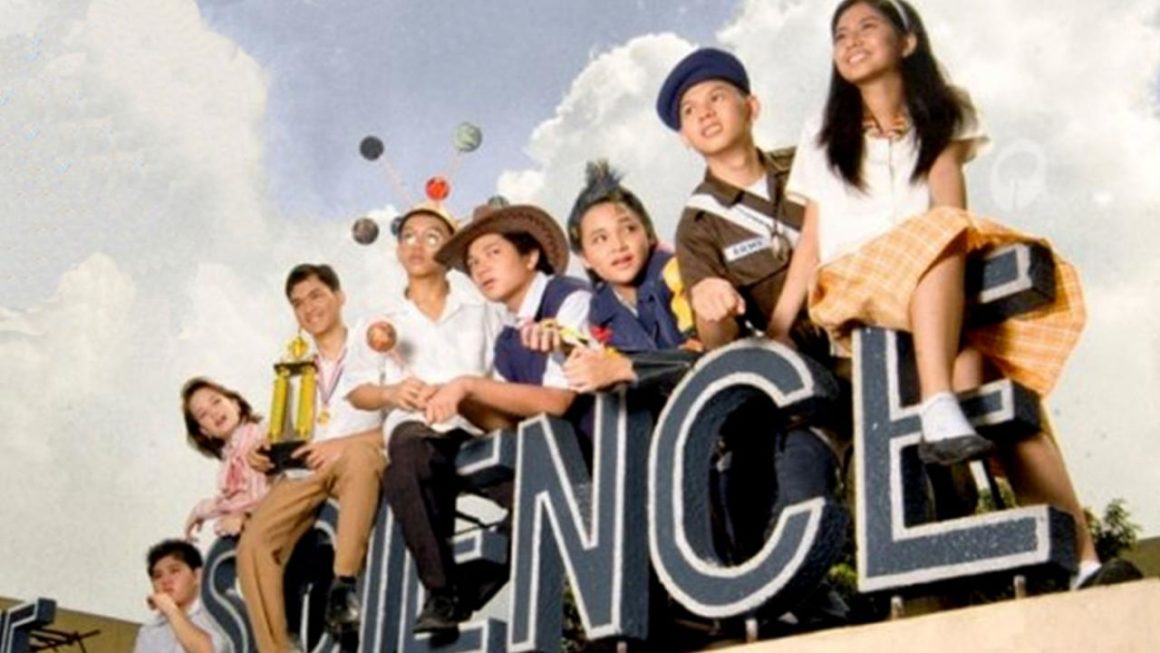 There's no better diorama of growing up as an overachiever than Auraeus Solito's Pisay. Set in the prestigious science high school in the backdrop of Martial Law, the film revolves around  8 students juggling grades, romance, homesickness, and the big decision of choosing your career path at the tender age of 16. The film also stars a fresh-faced Annicka Dolonius and the ever-delightful presence that is Eugene Domingo.
Legally Blonde (2001, Robert Luketic)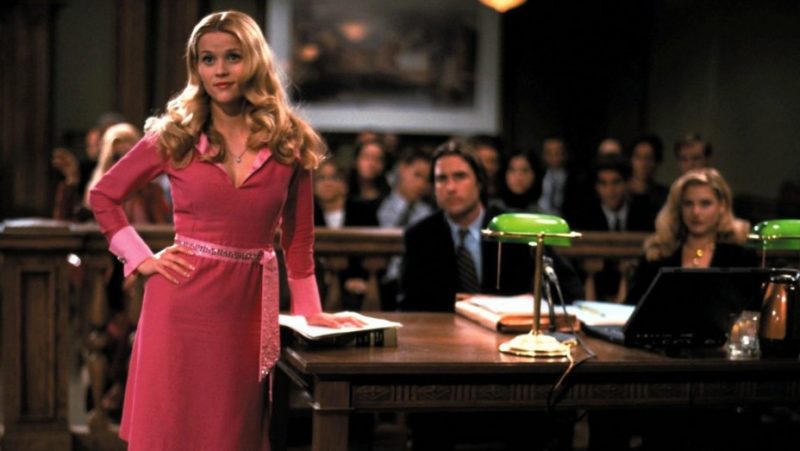 No must-see movies list is complete without the iconic lighthearted feminist manifesto, Legally Blonde. Seemingly following the tropes of the blonde ditz, Reese Witherspoon's Elle Woods breaks out of the confines of her stereotype and discovers her inner genius by landing in Harvard Law, without losing her essence. She is a beacon of inspiration for anyone who's afraid of the new territories of college, always reminding people to always have faith in themselves.
Persepolis (2007, Marjane Satrapi & Vincent Paronnaud)
A marvel both as a graphic novel and an animated film, Persepolis is an autobiographical film that is poignant and daringly realistic, yet exudes mastery in its comic timing. It focuses on the youth of outspoken heroine Marji during pre- and post-revolution Iran. It becomes an endearing vessel of enlightenment, set in the stage of the imagination. This is a rite of passage for any adolescent woman who is learning to come into her own, and what that means to the world.
Angus, Thongs, and Perfect Snogging (2008, Gurinder Chadha)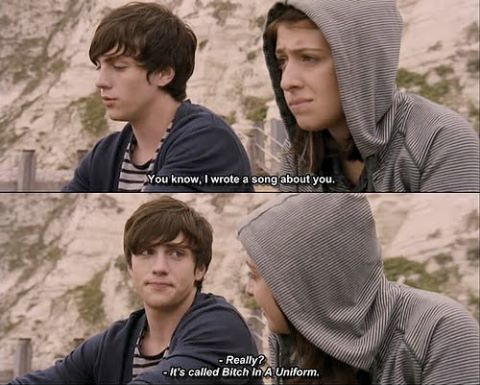 Although you may have already started dealing with the growing pains of puberty, Angus, Thongs, and Perfect Snogging is a timeless depiction of an average girl's ordinary life in a pretty quiet town. It finds its power in the unabashed yet sometimes disgusting authenticity of its storytelling. Expect breast pads, fighting over boys, embarrassing parents, and a whole lot of saliva. This is a great watch for anyone who wants to relive early teenhood, but with a more self-conscious perspective.
Lady Bird (2017, Greta Gerwig)
Opting for a much more mature take on growing up, Greta Gerwig's Lady Bird is a coming-of-age film that strikes hard for anyone who feels like a big fish in a small pond. With the rebellious pink-haired Christine/ Lady Bird (played by the enchanting Saoirse Ronan) constantly butting heads with her overworked nurse mom (veteran actress Laurie Metcalf) in dull Sacramento. Though it is much about Christine, the entirety of the film is centered around the anxieties that strain a mother-daughter relationship during the height of America's class anxiety.
Dead Poets Society (1989, Peter Weir)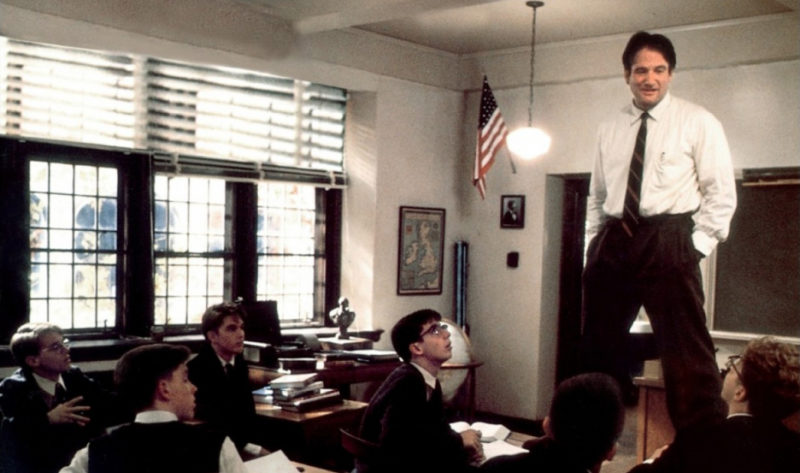 To say that Dead Poets Society is the most inspirational film of all time is an understatement. When you're on the cusp of becoming an adult, watching this for the first time cannot come at a better time than this. Admittedly, the film doesn't present the most familiar situation for a Filipino freshman. However, at its core, the film is a call to arms to seize the day (carpe diem, as Professor Keating repeatedly reminds the boys), but is garnished with the late Robin Williams' command of every scene he is in; and that is enough to celebrate it. Whenever you feel worn out by life, this film is a wonderful piece to revisit to remind you that time is precious.
Booksmart (2019, Olivia Wilde)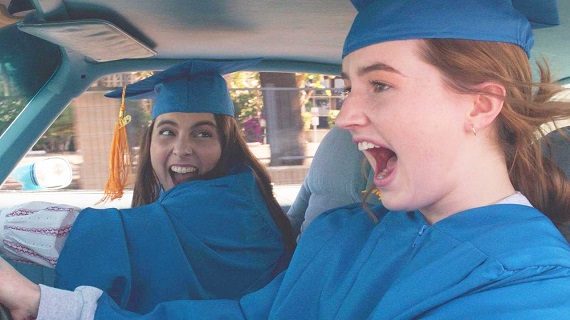 Olivia Wilde (yes, the actress) takes the tropes and archetypes of the high school comedy genre in Booksmart and creates something that is remarkably her own, marking her directorial debut as one of the most impressive in the past decade. Molly (Beanie Feldstein) and Amy (Kaitlyn Dever) discover that their teenage years have been wastefully dedicated to simply studying when they find out that the cool kids have shown that it's possible to go to parties and end up in an Ivy League school. So they set out to squeeze every ounce of teenage recklessness on the last day of high school reminiscent of the likes of Superbad, but instead tastefully subdued and perfectly paced. Bonus: it handles its queer character well.
What film made you feel excited about growing up again? Comment below!