Nevertheless actor Kim Min-gwi has recently been involved in a cheating scandal, which led to reduced screen time for him. Here's what happened.
Kim Min-gwi as Nam Kyu-hyun
View this post on Instagram
The actor plays the role of Nam Kyu-hyun, an art student in the same class as female lead Yoo Na-bi (Han So-hee). He's part of Na-bi's friend group and is particularly close with her best friend Oh Bit-na (Yang Hye-ji). He's a quiet, reserved guy who doesn't believe in casual relationships. He could be a little bit naive, and he wants to commit to one girl and try dating for real.
Nam Kyu-hyun likes Oh Bit-na
In the most recent episodes, a love line is being built up between the characters of Nam Kyu-hyun and Oh Bit-na. The two have quite contrasting philosophies on romance. Confident and fierce Bit-na loves to swipe away on dating apps, while quiet and tsundere-looking Kyu-hyun finds casual relationships meaningless (see Episode 3).
BIT NA AND KYU HYUN ARE LIKE ANOTHER VERSION OF JAEBI BUT MAKE IT WITH LABEL VERSION *sobs in single*#Nevertheless #NeverthelessEp6 pic.twitter.com/2OX27A6aou

— (@kdramassential) July 24, 2021
Things take a turn when, on Episode 4, the two wake up together in bed. Bit-na says it's a drunken mistake, but Kyu-hyun wants to try a real relationship with her. Bit-na is hesitant — even flat-out refuses at first — but it only takes a few scenes until she falls even further for Kyu-hyun's sincerity.
Record scratch. Kyu-hyun is sincere, but apparently, the actor playing him isn't. The irony isn't lost on some viewers.
kim min gwi, i was rooting for u

— rest | bts forever ₇ (@b4ngtannies) July 28, 2021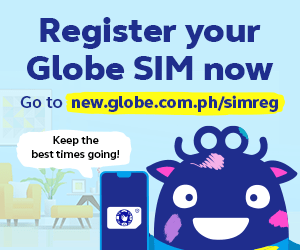 Accusations surface
Nevertheless actor, Kim Min Gwi, recently has been caught up with cheating allegations and violation of quarantine protocols.

Someone revealed that she has been dating the actor for over 6 years and found out that the actor went to nightclubs for a one night stand. pic.twitter.com/5F3l0qE29C

— A Fangirl's Heart (@AFanHeart_twt) July 26, 2021
On July 24, an anonymous person claiming to be the actor's ex-girlfriend shared a blind item post about "truth behind a male actor in the drama [Nevertheless]." The blind item was later revealed to be actor Kim Min-gwi.
According to the post, she and the actor dated for six years. During their relationship, the actor was said to frequent nightclubs and had one-night stands, cheating on her with a lot of women. She added that he even once got into contact with a confirmed COVID-19 case, but the actor allegedly violated quarantine self-isolation rules to go out and meet with other women.
The post further accused that Kim Min-gwi wanted her to lie for him, since his modeling clients thought his girlfriend was another woman. The actor also allegedly swore at her and accused her of mooching off him after the ex-girlfriend tried to reach out to his other woman.
"The person who was mooching for the past six years was you. When I asked you what would happen if people found out about your bad deeds, you replied coolly that it was your personal life and you wouldn't be scared to go to work as an actor afterward, so I could do whatever I wanted," the post read. "I wonder if the people who read this will think the same as you and still want you to appear on TV. I'm curious about that too. I want you to be a little more aware of what other people think, self-reflect on your actions, and regret even a little about what you did to me. Don't you dare contact me about taking down this post."
A handwritten apology
A couple of days after the post first went viral, the actor's agency Big Picture Entertainment released a statement that some of the accusations were true. "Kim Min Gwi acknowledges that he has done wrong in the parts regarding his personal life," the agency stated. "He feels sincerely apologetic toward the other person whom he hurt with his immature actions and judgments and he is in deep self-reflection. He also apologizes for causing public concern with this issue."
View this post on Instagram
The actor also posted a handwritten apology on his Instagram account, which had conveyed a message similar to what his agency has released.
But apparently, he didn't actually violate COVID-19 restrictions
While the actor and his agency confirmed the cheating allegations, they denied the actor violating self-isolation restrictions. "It is not true that Kim Min Gwi violated self-quarantine restrictions regarding COVID-19."
An IRL Park Jae-eon?
So Kim Min Gwi is the player IRL? What a mess!!! ‍♀️ pic.twitter.com/Hk1uVdp0Z8

— Yibo's Skateboard (@chicmuffet) July 28, 2021

With the cheating accusations and the actor's confirmation, some netizens believe that maybe he should've played the walking red flag Park Jae-eon instead of Song Kang. Most found the contrast between his drama character and real-life actions quite ironic.
Byebye to Kyuhyun in Nevertheless
here's kyu hyun being the male version of nabi! this could've made jae on realize that its the same thing with him and nabi's case but no, he's still justifying that there's no something wrong with what he did#Nevertheless #NeverthelessEp6 pic.twitter.com/GouTZmaAgs

— (@kdramassential) July 24, 2021

Or at least, less screen time for him. According to the Nevertheless production team, they will be editing out some of his scenes and reducing his appearances in the upcoming 4 final episodes.
"Starting from episode 8 that airs on August 7, Kim Min Gwi's parts will be reduced. We will edit his scenes as much as possible," a source said according to Hankook Ilbo.
Fans aren't too happy
Honestly, I'm more interested in kim min gwi's role in nevertheless than the lead actors. If they're going to edit him out then there's no need for me to finish the entire drama.

— Love, Gwen (@gwn__) July 28, 2021

Following the announcement of Kim Min-gwi's reduced screen time, viewers of Nevertheless took to social media to express their disappointment over the issue. Many of them are saying they would stop watching the show if the actor is removed, since they are "more interested" in his character's storyline. As of writing, the Nevertheless production team has not announced any new statements regarding the controversy and the fans' reactions.
Yeah I'm not watching nevertheless anymore if Kim Min Gwi gets kicked off lmaoooo

— ಠ_ಠ (@hiisamiha) July 28, 2021
How am I supposed to finish watching nevertheless when they are cutting Kim min gwi out bro his and bitnas love story is my favorite.

How tf are yall gonna cut him out of the show for something in his private life that has absolutely nothing to do with his job as an actor

— ♡ⓌⓄⓃⒽⒾⓉⓄ♡⁷ (@phantomcruz17) July 28, 2021
What do you think about this controversy? Would you continue watching Nevertheless anyway? Tell us your thoughts below!