Filipino pop group ALAMAT released their comeback single recently, and boy is there a lot to unpack. The 8-member band continued to stay true to their mission of bringing Filipino culture and history front and center — both the good and the bad. ALAMAT is composed of Taneo, Mo, Jao, R-Ji, Valfer, Gami, Tomas, and Alas, and they all come from different regions in the Philippines. They sing in seven Filipino languages — Tagalog, Ilocano, Kapampangan, Bicolano, Waray-Waray, Hiligaynon, and Bisaya.
"Kasmala," released on July 15, is a play on the word "malakas" which means strong. The song sounds aggressive and upbeat and the music video is an exquisite work of art. It was made in collaboration with Swedish production company The Kennel Music who previously worked with acts like BTS, NCT127, and Twice. Thyro Alfaro also worked on the song along with the boys.
The band's goal has always been to promote our rich Filipino culture and they've always done it artfully — from fashion and teasers to actual music. This time with "Kasmala," ALAMAT touches on our painful history as a people. If you've watched the music video, here's a deep dive into the historical references in the video.
Taneo's opening scene
"Kasmala" opens with a close-up of Taneo tied to a pole while wearing indigenous garb. The scene, like the rest of the music video, is a reference to the very real St. Louis World's Fair that happened in 1904. The fair put colored people as attractions in a "human zoo", and one of the main attractions was the Igorot "exhibit". Taneo's scene, in particular, imitates a photo of an
Igorot girl tied to a pole
to be gawked at by American sightseers.
The poster
The video then flashes to a poster that's similar to the ones put up during the 1904 fair. Americans scattered these posters to promote their grotesque human circus. One part of the attraction was the Igorot village, the members of which are indigenous Filipinos shipped to the West. According to
Pinoy historian-slash-YouTuber Kirby Araullo
, the St. Louis World's Fair had its organizers and visitors painting us, the colored ones, as "a tribe of savages that ate dogs." In the ALAMAT music video, this was referenced when Gami was shown in a cage, red-eyed and biting on a dog stuffed toy.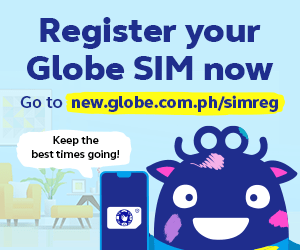 Mo standing in front of a Grades of Intelligence diagram

White supremacists during that time believed they were biologically the superior race and they treated people of color as creatures that were "less evolved." In the music video, we see Mo, who is part African-American, standing in front of a huge mural depicting psychologist Arthur Jensen's Racist Eugenics or the varying Grades of Intelligence — the eugenicist interpretation of human evolution. People of color were classified as "being closer to monkeys and apes," savages compared to "civilized white people." 
R-Ji being taught how to read

The music video also touched on how colonizers started schools to help educate people of color. Or as Araullo calls it, the "start of the miseducation of Filipinos" so we remain an ignorant race. "These American established schools were meant to control the minds of the people of the Philippines rather than providing them with genuine education," continues Araullo.
Alas was being scrubbed down

During the American occupation, Americans used propaganda to show how Filipinos were inferior to Americans, and that the West was doing us a favor by colonizing us. In the poster "The Filipino's first bath," President McKinley bathes a young Filipino with the  "waters of civilization." Implying, once again, that people of color are uncivilized and that it's only the white people that can help them.
Valfer fitting a new outfit at Los Filipinos Tailoring

We see Valfer standing while people dressed in white take his measurements. The sign behind him read "Los Filipinos Tailoring" which was an actual shop in Little Manila, Stockton, California. According to Araullo, it was the place where the "largest concentration of Filipinos outside the Philippines" spent their time. These so-called "Filipino manongs" were among the first wave of immigrants to come to work in a foreign country. They often suited up to look like how Americans dress, although that didn't diminish the discrimination they experienced.
Taneo seduces a white person

Since these young able-bodied Filipinos were spending their time in America doing hard labor, many American men felt threatened. This, in spite of the fact that Filipino manongs didn't know their worth so they were exploited — they toiled all day only to be deprived of basic rights. They couldn't own land, had meager pay, and couldn't marry outside their race.
Taneo lying on the grass while a white person crawls over him symbolized the anti-miscegenation laws banning Filipinos from having relationships with white women. 
"Positively No Filipinos Allowed"
Towards the bridge of "Kasmala," the boys encounter a sign staked to the ground. It read "Positively No Filipinos Allowed," in reference to the word-for-word signs posted in some areas of the US. The racism came to a fever pitch where white people just had to bar Filipinos from public spaces. Arellano even shares that some white men threatened to burn towns that had Filipino residents. ALAMAT reclaims the narrative by smashing the sign to pieces.

Young as they are, ALAMAT is already a sensational group. They've been impressing the audience since day 1 and if their future songs are anything like "Kasmala," you bet they're going to take over the world soon. The best part is that they carry our history and culture on their shoulders and it's something the world needs to see.
We bet you'll want to watch "Kasmala" all over again so here you go:
Check us out on Facebook, Instagram, Twitter, and YouTube and be the first to know about the latest news and coolest trends!