Korean actor Kim Seon-ho's latest project just started airing, but rumors of his next big thing are already getting netizens excited. And apparently, this time — he might be playing quite an ~interesting~ role in a film! Here's what we know so far:
Will this be Kim Seon-ho's big screen debut?
View this post on Instagram
While Kim Seon-ho has captured our hearts through his small screen roles in dramas like Start-Up, fans have yet to see him show off his acting chops in the cinemas. According to industry sources of Korean news outlet Star News, he will be starring in a film called 슬픈 열대, which literally translates to "Sad Tropics."
The film
The film is being helmed by director Park Hoon-jung behind movies like The Witch (starring Parasite's Choi Woo-shik and Itaewon Class' Kim Da-mi) and Night in Paradise (featuring Vincenzo's Jeon Yeo-been). According to Korean media, the film follows the story of a boy who dreams of becoming a boxer. He goes to Korea to find his absent father and becomes involved with some troublesome people.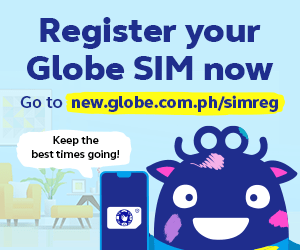 His rumored role
View this post on Instagram
Korean media report that Kim Seon-ho will be playing one of two leads — the boy dreaming of becoming a boxer. An ~interesting~ tidbit about his rumored role is that the boy is actually half-Korean and half-Filipino! He is the son of a Korean father and a Filipino mother, and he goes to Korea to find his father and fulfill his dream.
We're not sure how this is going to pan out, as there is no clear synopsis thus far, but it could be speculated that the character might've grown up outside of Korea (maybe even in the Philippines, since his mother is Filipino). Imagine Kim Seon-ho as a Korean-Filipino who grew up in the streets of Manila. It would be exciting to see him play a role like that!
He is considering the project ~positively~
View this post on Instagram
But before you get too excited, you should know that these are all still up in the air. While the project is definitely pushing through according to Star News, the actor's agency Salt Entertainment said that there is no confirmation regarding the role yet, but he is looking into the role positively. "Kim Seon-ho received an offer to appear in 'Sad Tropical' and is positively reviewing it," is what the actor's agency said to Korean media.
In the meantime, while waiting for confirmation on his film debut, check out which shows you could actually watch to see Kim Seon-ho onscreen:
Where else have you seen him: Drama version
View this post on Instagram
You probably remember him best in Start-Up as the strict yet snazzy business investor Han Ji-pyeong who was 1/2 responsible for second lead syndromes, broken hearts, and shipping fan wars. But he also starred (as second lead, still, unfortunately) in shows like The Strongest Deliveryman and 100 Days My Prince. He eventually got lead roles in Welcome to Waikiki 2 and Catch the Ghost, though they weren't as popular as the much-talked about Start-Up.
Where else have you seen him: Variety show version
View this post on Instagram
Aside from small screen roles, Kim Seon-ho also joined the cast of variety show 2 Days and 1 Night. He has been a regular member of the show since 2019.
Where else have you seen him: Stage version
View this post on Instagram
Before he made it to television and streaming sites, Kim Seon-ho actually found his calling in theater. In college, he joined his university's theater group, where he started his acting career. He played roles such as Dr. Watson in Sherlock, Valentin in Kiss of the Spider Woman, and more. His latest stage play is Ice, a two-person play where he is one of two detectives solving a murder case.
What he's working on right now
View this post on Instagram
ICYMI, Kim Seon-ho is currently starring in Hometown Cha-Cha-Cha, a healing and heartwarming story about a city girl and a country boy who keep on bumping into each other and eventually falling in love. Here's why we're so hooked:
Why We're So Hyped for 'Hometown Cha-Cha-Cha' With Dimple Couple Shin Min-a and Kim Seon-ho
Why We're So Hyped for 'Hometown Cha-Cha-Cha' With Dimple Couple Shin Min-a and Kim Seon-ho
Meryl Medel | Aug 28, 2021
Follow us on Facebook, Twitter, Instagram, Tiktok, and Youtube for the l8est entertaining, useful, and informative lists!