Netflix has been on a roll this year with all their K-drama releases and it looks like they're not stopping anytime soon! One of their most highly anticipated offerings is Hometown Cha-Cha-Cha starring Shin Min-a and Kim Seon-ho, who have already been nicknamed the Dimple Couple ahead of the show's premiere. Here's why the hype is so real.
The plot
After her life in the city is turned upside down, a dentist heads back to her quiet seaside hometown, looking for a fresh start. When she arrives, she immediately butts heads with the village go-to handyman, even if he's always up to help. Despite their differences, they find that they can actually help each other and fix what's broken, maybe even matters of the heart.
The series is based on the 2004 drama Mr. Hong starring Uhm Jung-hwa and Kim Ju-hyeok.
Healing and heart-warming
View this post on Instagram
Beyond the main storyline of the leads, Hometown Cha-Cha-Cha also pays special attention to the healing and heart-warming stories of the villagers. In the press conference, director Yoo Je-won said the drama is "not about big events" but more on small, relatable stories that bring "healing and warmth."
Kim Seon-ho added, "Even though the incidents are not particularly special, these incidents could happen to any of us and you can experience healing."
"On Saturday and Sunday, after you've had a long week and you're ready to relax, I think our drama will be fun to watch and can feel like a retreat," Lee Sang-yi also shared his thoughts. "There are elements that will look like a documentary and there are elements that have a dramatic side. I am sure you'll be able to get good sleep after watching this comfortable drama."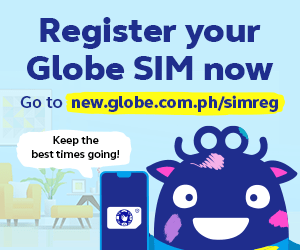 Shin Min-a's comeback
View this post on Instagram
After a two-year hiatus from acting, Shin Min-a is finally back in the scene. She plays the female lead role: Yoon Hye-jin, a dentist from the city who went back to her hometown to find more meaning in her life.
Shin Min-a took a break from acting to take care of boyfriend Kim Woo-bin, who was diagnosed with nasopharyngeal cancer in 2017. She is known for her lead roles in My Girlfriend is a Gumiho, Oh My Venus, and Tomorrow With You.
Kim Seon-ho's fresh new role
View this post on Instagram
After his breakout and fan-favorite role in Start-Up, Kim Seon-ho has picked up his next project. As opposed to his previous character Han Ji-pyeong, who was a smart, rich, and nitpicky investor, his role in Hometown Cha-Cha-Cha is an unemployed handyman named Hong Du-sik. Du-sik is kindhearted and always ready to help, so it's a huge difference from his Start-Up role.
The Second Male Lead Syndrome is Real: Get to Know Start-Up's Kim Seon Ho
The Second Male Lead Syndrome is Real: Get to Know Start-Up's Kim Seon Ho
Ina Louise Manto | Nov 14, 2020
The Dimple Couple
View this post on Instagram
Together the two leads are known as the Dimple Couple. Shin Min-a is known for having great chemistry with her co-stars, while Kim Seon-ho is a fresh face who has captured the hearts of many fans, so we're pretty sure that they'll pair really well together. Just from the trailer and stills, we're already seeing amazing chemistry between them.
More charming characters
View this post on Instagram
The leads are joined by a colorful set of characters played by talented cast members. Lee Sang-yi, who starred in the recently concluded Youth of May plays Ji Seong-hyun, a workaholic variety show PD who exudes a bright personality. Gong Min-jeung is Pyo Mi-seon, who is Hye-jin's best friend.
Other cast members include Park Ye-young, Lee Seok-hyung, Kim Young-ok, Lee Yong-yi, Shin Shin-ae, and more.
Refreshingly beautiful setting
View this post on Instagram
The drama is set against the backdrop of a beautiful seaside village called Gongjin. While the drama's location is fictional, the show was filmed in Pohang, a city that has the third-largest land area of any city in South Korea and is known for its small beautiful seaside villages.
In the press conference, the cast even shared how much they loved spending time in the village while filming.
"We would wake up, go to bed at the same time, and spend the whole day together shooting," Kim Seon-ho said. "My mind is still there as a part of the village in a way."
"I would look at the ocean and hear the waves and feel comforted. There are some challenges, of course, in the process of filming, but the scenery is very soothing and gives us energy," Shin Min-a said.
When and where to watch
The first two episodes drop on August 28 and 29, Saturday and Sunday. You can watch the rest of the series every Saturday and Sunday on Netflix.
Follow us on Facebook, Twitter, Instagram, Tiktok, and Youtube for the l8est entertaining, useful, and informative lists!