Na Hee-do in Twenty Five, Twenty One has certainly endeared herself to us and many viewers across the world. And that's thanks in large part to the amazing performance of Kim Tae-ri. Get to know the actress behind the character here:
She wanted to become a news anchor
View this post on Instagram
Like her onscreen mom in Twenty Five, Twenty One, Tae-ri wanted to be a news anchor. She actually took up a degree in journalism and communications at Kyung Hee University.
She started in theater acting
View this post on Instagram
Tae-ri found her passion for acting when she joined her university's theater club. After graduating and before she joined the world of film and TV, Tae-ri was part of the Iru Theatre Troupe, where she worked as a member of the lights and sounds team. She would later be cast in plays like Pansy.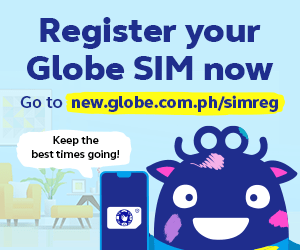 Her breakout role is a sapphic psychological film
In 2016, Tae-ri won her first main role after besting 1,500 other actresses. She played an orphaned pickpocket in The Handmaiden, a sapphic psychological drama film directed by Park Chan-wook. This role would bring her multiple Best Actress accolades from awarding bodies such as 37th Blue Dragon Film Awards, 16th Director's Cut Awards, and 25th Buil Film Awards.
She's a fangirl like us
View this post on Instagram
Kim Tae-ri shared that she recently became an ARMY! "The most exciting thing happening to me these days is that I'm becoming a BTS fan. You know how when you're watching videos on your phone, you can see your face reflecting off the screen when it goes dark? I find myself grinning," she said in an interview with Elle Korea. "This is the first time I'm fangirling over someone after becoming an adult, and it's great to have something that gives me this much joy." We can def relate to the feeling. And we're smiling just thinking about how ecstatic Tae-ri probably was when BTS' Jung Kook shared a clip of him giggling to a Twenty Five, Twenty One scene!
220315 Jungkook on IG

Scene from the drama 'Twenty-Five Twenty-One' (available on Netflix) pic.twitter.com/RXKcvHFRwm

— lyssy⁷ (@btsbaragi_jk) March 15, 2022
She's an introvert
View this post on Instagram
When talking to fans during her live streams, Tae-ri said she doesn't want to reveal her MBTI to the public. In an interview last year, she said that she actually took the MBTI test several times but got different results. But while she refused to share her MBTI, Tae-ri admitted that she's an introvert. Long live introverts!
She's a cat momma
View this post on Instagram
Kim Tae-ri is a certified fur parent with her three cats! While working on her film Little Forest, she adopted two stray cats. It seems she has since added another new member to the fam.
She worked on an audiobook
View this post on Instagram
At the height of the pandemic lockdowns, Tae-ri spent a lot of time working on an audiobook: Kim Tae-ri's Recovery Book. In the audio clips, she reads classic literature like Ernest Hemingway's The Old Man and the Sea, Albert Camus' Stranger, and George Orwell's 1984.
Talking about what inspired her, Tae-ri said, "Once in a theater production, I played a character who was visually impaired. During that time, I volunteered at community centers for the visually impaired recording myself reading. It was a good memory and something I've always wanted to do. Just when I was thinking that it was something I'd be able to do consistently, I was given this opportunity."
She's dedicated to her roles
View this post on Instagram
For her role in Twenty Five, Twenty One, Tae-ri actually took fencing lessons so she can depict Na Hee-do properly. She took lessons alongside her co-star Bona for three months. "It's a really, really fun sport. I enjoy it to a point where I would love to become a professional fencer if I were to be born again. I really loved learning it," Tae-ri said in an interview.
Follow us on Facebook, Twitter, Instagram, Tiktok, and Youtube for the l8est entertaining, useful, and informative lists!