Twenty-Five Twenty-One has taken the K-drama world by storm. It takes viewers on a rollercoaster of emotions with its themes on friendship, romance, and struggling as an adult in a world stuck in a present-day pandemic and the International Monetary Fund crisis in the 90s. The drama stars Kim Tae Ri (The Handmaiden) and Nam Joo Hyuk (Weightlifting Fairy Kim Bok Joo) as leads, one a headstrong fencer and the other a hardworking son of a conglomerate family who recently went bankrupt.
As we're nearing the end of their story (two episodes left!) fans can't help but speculate if Baek Yi Jin and Na Hee Doo (ship name: BaekDo) are endgame. In the present day, Hee Do's daughter, Kim Min Chae reads the pair's story from her mom's diary but the audience are still left in the dark who her father could be. And seeing as Min Chae has a different surname with Yi Jin, theories abound. Here are the best ones:
Was there a kid in the background of the interview?
HEOL IT'S TRUE … LISTEN CAREFULLY WITH THE MAX VOLUME AND YOU CAN HEAR A BABY SAYING "APPA"

BAEKDO ENDGAME IS ABOUT TO GET REAL 😭#TwentyFiveTwentyOneEP14 #TwentyFiveTwentyOne #NamJooHyuk https://t.co/abKEVfNLSV pic.twitter.com/V4wbj5pbGP

— 2521 ᵇᵘᵇ (@jjwohyuk) March 28, 2022
Episode 13's 2009 interview made our hearts bleed when Yi Jin belatedly congratulated Hee Do on her wedding. It seemed as if the pair grew apart over the years and worse — Hee Do married a different guy. But fans can't handle their longing stares on screen.
Some pointed out that if you listen to the audio, there seems to be a kid saying "Appa" or Dad in the background. K-drama producers are known to be meticulous in editing everything, they wouldn't leave in an audio of a kid if it didn't mean something. Many are convinced this is Min Chae. If she was born in 2007, she would be 2 years old in 2009 and could, therefore, recognize when her dad is on screen.
QUIZ: Which 'Twenty Five, Twenty One' Character Are You?
QUIZ: Which 'Twenty Five, Twenty One' Character Are You?
Meryl Medel | Mar 25, 2022
The newspaper on the poster
everyone looook it says reporter kim dohee#TwentyFiveTwentyOne pic.twitter.com/JF6ljMEC7l

— ً (@lovebkyjn) March 27, 2022
And yet eagle-eyed fans who couldn't accept the possibility of Hee Do marrying someone else started sleuthing. They noticed that on the Twenty-Five Twenty-One poster, the article Hee Do was standing on reads that it was written by a "Kim Do Hee." Fans are convinced this is Yi Jin's pseudonym. If that's true, that could connect with Kim Min Chae's surname.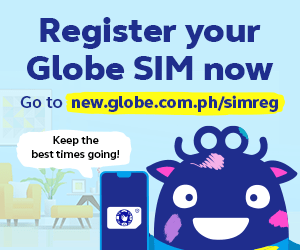 Fans saw them filming at a hospital
Nam Joohyuk and Kim Taeri filming at Cheongra Good Hospital in Incheon#TwentyFiveTwentyOne #NamJooHyuk #KimTaeri https://t.co/IfhjPWxZ4o pic.twitter.com/CO2P6efK85

— ²⁵⁄₂₁(joohyuk+veins)=♡ (@hoe_ppa) October 13, 2021
Everyone wants BaekDo to be endgame so bad that they've resorted to researching filming locations and sightings. It turns out that last October, there are people who did see the pair filming for the drama at Cheongra Good Hospital. According to locals, it's a maternity hospital in Incheon. We're only interpreting that as Hee Do giving birth to Min Chae with Yi Jin by her side.
8 Nostalgic K-Dramas To Watch If You're Enjoying 'Twenty Five Twenty One'
8 Nostalgic K-Dramas To Watch If You're Enjoying 'Twenty Five Twenty One'
Andy Flores | Mar 01, 2022
The parallels to foil fencer Nam Hyun Hee
part 1 ㅡ#TwentyFiveTwentyOne pic.twitter.com/fW7SoRbECk

— 새싹김태리 (@ssaktaeri) March 28, 2022
K-dramas love to loosely base their stories on figures in real life. Another Nam Joo Hyuk drama, Weightlifting Fairy Kim Bok Joo, was inspired by real-life Korean Olympic gold-medalist Jang Mi Ran. For Twenty-Five Twenty-One, some believe that it's based on Korean foil fencer Nam Yun Hee's life. A Tumblr post noted that both Yun Hee and Hee Do faced media controversy in the middle of their career and were both suspended for a time. They also share the same birth year.
The significance of July 10
This ties up with the significance of July 10: what if 2521 stands for July 10? 2+5=7 (July) and 2+5+2+1=10

— A. Leon (@aleon6) March 29, 2022
The date July 10 marked a lot of milestones throughout the drama. It was Yi Jin's birthday, the day they first exchanged names, their first beach trip, and when Yi Jin congratulated Hee Do on her wedding. Because of this, fans believe July 10 is BaekDo's wedding anniversary date. We hope that this theory is at least true!
part 3 ㅡ#TwentyFiveTwentyOne pic.twitter.com/xnhUXNVTNd

— 새싹김태리²⁵²¹ (@ssaktaeri) March 28, 2022
This theory on Korean family law
THEORIES OF BAEKDO ENDGAME FROM REDDIT!!!!
MOST SENSIBLE & WELL RESEARCHED 😭😱

cr: https://t.co/JsC6nlijLC#TwentyFiveTwentyOne#TwentyFiveTwentyOneEp14 #TwentyFiveTwentyOneEp15 #NamJooHyuk #KimTaeRi pic.twitter.com/nFl2RVfmDr

— 2521 CLOWN (@yuljedoc) March 29, 2022
It's unbelievable how some are so invested in Twenty-Five Twenty-One that they go through lengths such as looking up Korean family law to justify endgame. Over on Reddit, some folks tried to make sense of what might've happened.
"In Korea, you could have your bank loans discharged in bankruptcy but not taxes owed to the government or private loans from individuals," read the post. "That means the debt gets passed on to the children and wife, hence the sham divorce, living separately, and Baek Yi Jin feeling the obligation to pay off the debts and bring the family back together."
This would also mean that Yi Jin didn't want Hee Do (and their daughter) to inherit his family's debts. The post speculated that the pair had to wait to get legally married until Yi Jin was removed from his father's family registry so he would be free from debts. Prepare your bingo card, folks. This simultaneously sounds like a stretch but at the same time something that's possible.
Is Baek Yi Jin adopted?
We wouldn't put it past drama writers to conclude that one of the main characters is adopted. That's what TikTok user @idkidk579 is convinced of. She supported her argument with two clips from the drama. One is where she questioned why Yi Jin's dad started a company in Yi Jin's younger brother's name and another of his dad saying "You were my greatest consolation 10 years ago." Unless something major happened 10 years ago, that statement did sound fishy considering Yi Jin is now in his mid-20s. In line with this "adopted" theory, maybe his actual surname is Kim after all.
Min Chae is Ko Yu Rim's daughter
The handwriting of
– Minchae's father
– Baek Yijin
– Ko Yurim
I think Minchae's dad handwriting look exactly like Yurim's 🤔
Maybe the theory of Heedo adopted Minchae AKA Yurim's daughter is right! #TwentyFiveTwentyOne#TwentyFiveTwentyOneEp14 pic.twitter.com/M7RNOwFP39

— 에린기²⁵²¹ (@aerinki) March 29, 2022
In the spirit of trusting that BaekDo are endgame, people started speculating that Min Chae is the adopted one. Her mother? Ko Yu Rim. The fencer could've passed away giving birth and left her daughter to Hee Do.
And the painting in Heedo's bedroom too. It looks like one of the women holding a baby and another woman come to help her take care of the baby #TwentyFiveTwentyOne #TwentyFiveTwentyOneEp14 pic.twitter.com/nMgQesRG9P

— 에린기²⁵²¹ (@aerinki) March 29, 2022
As a bonus to calm your hearts: Yi Jin might just be protecting his family
here's my theory. i believe yijin is michae's father. however since yijin is a reporter (and he might get promoted in the future or be based internationally idk) he has to protect the identity of heedo and minchae. just like what heedo's mom is doing to heedo #TwentyFiveTwentyOne

— clai²⁵²¹ (@songjeons) March 27, 2022
Outside of the inherited debt problems, Yi Jin is now a news anchor and Hee Do is a gold medalist fencer. Their lives would be turned upside down if the media were to find out they have a relationship. That's why Min Chae's name is different — to protect their identity from the public.
But then again, all netizens could do is speculate until the last two episodes drop and prove them right or wrong.
Get in on the crazy and the feels! Watch Twenty-Five Twenty-One on Netflix.
What's your favorite theory on BaekDo endgame? Share it with us in the comments!
Check us out on Facebook, Instagram, Twitter, TikTok and YouTube, to be the first to know about the latest news and coolest trends!