We live in difficult times. And in difficult times, it's easy to lose hope. But even in spite of numerous natural disasters, the threat of COVID-19 looming over us, the crippling effects of the pandemic, and the general feeling of grief and doom all around, Filipinos continue to persevere and build each other up. Because Philippine Independence Day is just around the corner, let's take a look at how Filipinos have been practiced nation-building over the past year. Here are just 8 amazing ways Filipinos spread the "kindness contagion" in the past year and renewed our hope.
Battling on the frontlines

It's no secret that our frontliners are the heroes of this pandemic. Since the beginning, our healthcare workers have been battling the coronavirus head-on despite the quickly dwindling supplies and manpower. In spite of the risks to their own health, our healthcare workers have remained on the frontlines, staying to help the country heal from this health crisis.
And it's not just the healthcare workers. All the essential workers and personnel who stayed out to keep the rest of the country indoors in the pandemic — from nonmedical hospital staff and delivery couriers to grocery workers and restaurant staff.
Supporting frontliners
Hello mga kadahon (and other moots 🤣). Kumakatok po kami sa inyo puso, to #HelpFromHome by donating to our PGH frontliners. Any amount would be appreciated ❤ baka we can spare our budget for buying merch to help buy PPEs 😊 God bless po! #Ambagan2020 #BayanihanNa #FightCOVID19 pic.twitter.com/rMWOYyd7tV

— 트리샤🌛 (@hellotrisha) March 25, 2020
When the lockdown started, our healthcare workers and hospitals were immediately overwhelmed (in many parts of the country, they still are), and they barely had time to eat and rest, much less muster enough energy to travel back and forth between their homes and the hospital. And amid all the confusion and chaos, different groups called for donations and funds to gather anything that our frontliners, especially our healthcare workers, would need.
Schools, organizations, and even individuals launched donation drives to respond to the shortage of personal protective equipment (PPE) that our frontliners use every day. Meanwhile, restaurants provided meals and relief packs to frontliners and communities in need.
Dear health workers/anyone whose work isn't suspended today:

If you need a ride, please reply to this thread with #INeedARide and your route.

If you're a private citizen w/ car whose willing to drop them off, check hashtag to see you can accommodate someone.

Let's do this.

— Juan Miguel Severo (@TheRainBro) March 17, 2020
When public transportation was suspended and the roads were cleared of any sort of way for healthcare workers to make it to and fro the hospital, Filipino netizens also mobilized on social media platforms to let frontliners know about their free ride-sharing initiatives with the hashtags #pickupCOVID19PH and #INeedARide.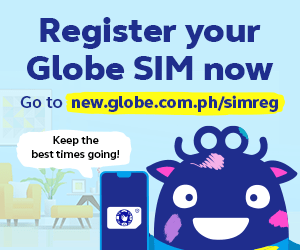 Creating pandemic-related information drives and portals
The UP Pandemic Response Team, through the https://t.co/cE63xq7kAI portal, provides a list of hospitals and their contact numbers in addition to hospital COVID bed statistics. Access the list here: https://t.co/sr40P4cbdw. Padayon!

Photo and information from @PJACaytonPhD pic.twitter.com/OniZBG6D5R

— UP Public Service #KaagapayUP (@UPPublicService) April 5, 2021
Only a few weeks into the lockdown, the University of the Philippines' COVID-19 Pandemic Response Team had already created an online portal that collates data and information (primarily sourced from the Department of Health) to create a highly detailed map that features the general locations and numbers of COVID-19 cases, hospitals, quarantine checkpoints, and similar data.
The website endcov.ph also provides a map of hospitals and their estimated occupancy rates. (However, the developers do caution users that "data may not be updated" so it is still best to contact the hospital directly with the contact details provided within the website.)
Disaster relief response
In the middle of battling a health crisis, the country also faced natural disasters that ravaged many parts of our country and displaced so many Filipinos. In November 2020, Super Typhoon Rolly had barely left the country when Ulysses fell upon us, with floods rising as high as the second floor of houses in some of the lower areas like Marikina.
BAYANIHAN NEVER STOPS!

Around 2,000 families who were severely affected by typhoon Ulysses were the recipient of relief packages collated from various donations, in a bayanihan relief operations held today, in Brgy. Burgos, Rodriguez, Rizal.

FULL POST: https://t.co/AkGpiQrdws pic.twitter.com/GgFWRpz6jY

— DOTrPH 🇵🇭 (@DOTrPH) November 28, 2020
Government and non-government organizations alike worked together to respond to the calamity and provide relief and rescue efforts. Filipinos from all walks of life, from famous personalities to rescue workers to regular people, banded together to respond to the needs of the hard-hit communities, providing rescue efforts, consolidating relief goods, and creating communication lines.
Community pantries
One of the newer initiatives of bayanihan in the face of this health crisis, the community pantry movement started as a single stall along Maginhawa Street, Quezon City. UP alumna Ana Patricia Non simply put together a small kiosk filled with essential supplies she could share and invited people to get as much as they needed. When the pantry went viral, farmers all the way from Tarlac and other members of the community contributed to the pantry and even helped her pack the supplies.
This first community pantry became the inspiration behind more and more similar initiatives, with food banks cropping up all over the country. The Maginhawa community pantry will soon hit their two-month mark from their first opening date, and they're still going strong, as are other community pantries.
Supporting farmers directly
One of the most hard-hit industries during this health crisis is the agricultural communities. With the lockdowns and subsequent limited access in certain areas, produce has been slow-moving, which meant the hard work of farmers could be going to waste. Prices of produce plummeted so bad that palay had been sold for as low as PHP 14 per kilo, according to Alyansa ng Magbubukid sa Gitnang Luzon-Bataan.
In response to farmers' needs, different organizations and retail stores have taken the initiative to reach out directly to agricultural communities and connect them to buyers. Online markets like Session Groceries, Bagsakan Farmers Market, and Rural Rising PH are only a few of the many working hard to support local farming communities. Most of them deliver fresh produce from farms in Benguet, Cordillera, Bulacan, and other agricultural regions and straight to your doorstep.
#PisoParaSaLaptop
When schools closed down and turned to online video conferences, a lot of students had to resort to calling for help on social media because they didn't have electronic gadgets and internet access to use to join their classes. Some had tried selling all sorts of things from food to clothes, others offered commissioned artworks, but most were left to ask for even just a peso to raise funds for the needed devices, hence the hashtag #PisoParaSaLaptop. But under this hashtag, students in need were connected to organizations and individuals who had the capability to provide them with phones, laptops, and internet access.
A great example of this is how Rappler's Move PH raised over a million pesos within two months, allowing them to support more than 70 students. Similar endeavors by other organizations and even individuals have gone viral (and not) throughout the internet. Up to this day, many students continue to seek help online to cope with their needs for their online classes, and still, many Filipinos reach out and provide assistance, no matter how big or small it is.
Online movements
It's not just students who call for help online and are actually helped. For one story that goes viral, there are hundreds, if not thousands, of Filipinos working to respond and provide assistance even if it's just a simple share and retweet or actual cash or goods donation.
Facebook group Quarantine Tribute Tips began as a small community sharing tips on how to shop for pamalengke and run essential errands during the pandemic, but has since grown beyond, gathering donations and collating relief efforts for hard-hit groups like public transportation drivers. Food delivery couriers who are left hanging and waiting for nothing by prank calls are immediately bombarded with inquiries to purchase the scammed order.

Even 95-year-old Lola Honorata Gahis, who accidentally burned her life savings worth PHP 14,000 as she was cooking rice, immediately received assistance thanks to netizens who made her story go viral. Shopee partnered with different brands to give her kitchen appliances to ensure she has all her essential cooking tools despite losing her savings.
With the coronavirus still a big threat, most Filipinos have had limited to no mobility, simply staying at home and connecting with the rest of the world through the internet. But that hasn't stopped Filipinos from exhibiting the spirit of bayanihan and spreading the kindness contagion. Yes, we live in difficult times, but if there's anything we've learned from the past year, it's this: this country and its people are still worth fighting for.
What other acts of bayanihan during the past year would you commend?