The Department of Health (DOH) gave the go signal for the A4 priority group to get COVID-19 vaccinations. In NCR Plus 8 alone (NCR, Metro Cebu, Metro Davao, Bulacan, Batangas, Cavite, Laguna, Pampanga, and Rizal), 13 million workers are eligible for inoculation. Outside NCR, an estimated 22.5 million essential workers belong to the group making category A4 a total of 35.5 million people.
Are you part of the A4 priority group? If you are, where should you register to get your vaccine? Read on to find out!
Who are part of the A4 priority group?
Based on the latest guidelines released by the DOH, vaccine rollout will be done in two phases: first for A4 workers in NCR Plus 8 and second for those outside NCR Plus 8. Those eligible are further divided into three subgroups:

So if you're an employee for either the private or government sector, you can finally get vaxxed as long as you work outside your home. Self-employed Filipinos and informal sector workers are now also eligible under category A4.
What is the age prioritization?
DOH
says
that it's up to the local government units to decide the age group to prioritize. Although according to their Department Memorandum 2021-0259, they are advising that if vaccine supply is low, priority will be given to those in the A4 group who are 40-59 years old. This is because based on findings, 81% of COVID deaths are from patients in that age range. Those 18 to 39 years old can be vaccinated after or if there's adequate supply.
Over 1M Filipinos Missed Their 2nd Vaccine Dose; Here's Why You Shouldn't Skip Your 2nd Jab
Over 1M Filipinos Missed Their 2nd Vaccine Dose; Here's Why You Shouldn't Skip Your 2nd Jab
Meryl Medel | Jun 04, 2021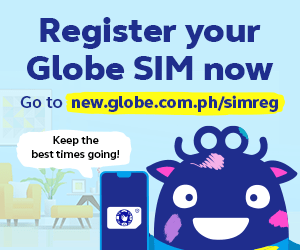 When will vaccinations start?
Vaccination for the A4 category has started last June 7, 2021. Workers living in "high risk" areas for COVID-19 will be given the vaccines first. These are areas that cover "NCR Plus 8" or Metro Manila, Bulacan, Pampanga, Cavite, Laguna, Batangas, Rizal, Metro Cebu, and Metro Davao. Once these cities are given vaccinations, the rest of the country will follow.
How do you register to get a vaccine?
Registration for the vaccine differs from city to city but most of them can be done online. In Metro Manila, you have to
register online
for an appointment and then wait for an LGU personnel to confirm your schedule before visiting the vaccination site. The same goes for
Quezon City
,
Makati
, and
Muntinlupa
. Not sure where to register for your city? Visit DOH's master list of vaccination registration portals for NCR
here
. Alternatively, you can always check the official Facebook pages of your LGU.
Which vaccine will A4 get?

Sinovac, AstraZeneca, Pfizer, and Sputnik V are the vaccine brands available for Filipinos. On June 10, we received 1 million doses of Sinovac and an additional 2,279,160 million of Pfizer-BioNTech doses.
The vaccine you will get will depend on your LGU. If you're particular about your vaccine brand, check with your LGU first.
8 Questions You Have About the COVID-19 Vaccine Answered by W.H.O.
8 Questions You Have About the COVID-19 Vaccine Answered by W.H.O.
Kyzia Maramara | Feb 01, 2021
What are the other priority groups?

Once most Filipinos from the A4 category are vaccinated, the government will proceed to the next priority group, A5 which focuses on the indigent population. After that, priority groups B and C will have their turn. Here are the priority groups left:
A5: Indigent population
B1: Teachers, social workers
B2: Other government workers
B3: Other essential workers
B4: Socio-demographic groups at significantly higher risk other than senior citizens and indigenous people
B5: Overseas Filipino workers
B6: Other remaining workforce
C: The rest of the Filipino population
What if you're part of priority groups A1, A2, and A3 but you've yet to get vaccinated?
National Task Force (NTF) against COVID-19
said
that as of early June 2021, 6 million Filipinos have received the vaccine and only 1.6 million have completed their second dose. Vaccination is still ongoing for priority groups A1 (healthcare workers), A2 (senior citizens), and A3 (persons with comorbidities). But don't worry, LGUs have already created express lanes for those part of these three groups who haven't had their vaccine yet. You can reach out to your LGU if you're unsure how to proceed.
PSA: Having Vaccines on the Horizon Isn't a License to be Reckless
PSA: Having Vaccines on the Horizon Isn't a License to be Reckless
Kyzia Maramara | Jan 14, 2021
Vaccine hesitancy is real: Get that jab done
The best vaccine is the one available to you. Vaccines don't guarantee mortality, it guarantees that if the virus gets to you, it will be nothing more than a pesky cold. Sever COVID cases and hospitalization can be avoided by inoculation. If we want our old lives back or at least have a semblance of normalcy — decongested hospitals, MGCQ, gatherings, etc. — the vaccine is the key. Now that slots are open for more Filipinos, make sure you grab the opportunity to get vaccinated!
Check us out on Facebook and Instagram and be the first to know about the latest news and coolest trends!