Illumination Entertainment sure know who their money makers are.
This movie is the prequel to the events in the "Despicable Me" movies, where we first saw the Minions henching for the villainous scientist and inventor Gru. Like the Penguins of Madagascar, they've since stolen the hearts and cute-nerves of every animation-loving kid and adult through their adorablity and their absurd language (read: Minionese), which combines nonsensical and tangentially-sensical words cobbled from various other languages – including Tagalog — and so the clamor (and capital) for their own spin-off grew through meme proportions. Heck, they even have their own mobile app game (Minion Rush, if you haven't tried it, is rodonkolously addictive).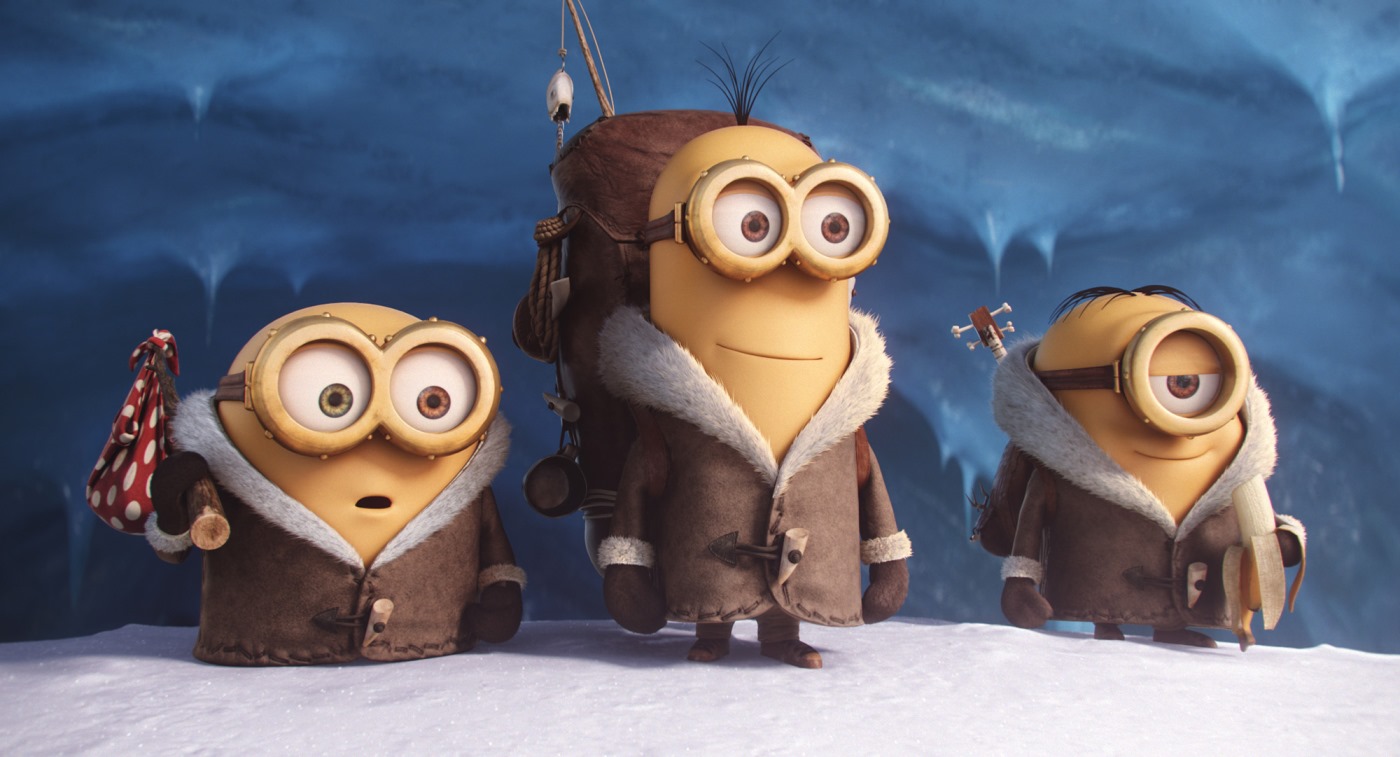 As far as prequels go, I'd like to say that the origin story of the little yellow bastards with comedically ordinary names and bodies shaped like Twinkies is well-plotted and original but, really, the writing here (sorry Brian Lynch) is predictable and thoroughly relatable in its low barrier to entry (meaning: zero) like a fast food combo, fizzy soda included.
To answer the question of: "where do these guys come from?" We behold the Minions as small, yellow pill-like creatures who have existed since the beginning of time, evolving from single-celled organisms into beings who have only one purpose: to serve history's most despicable masters. After "accidentally" destroying all their masters, including a T. Rex, a caveman, an Egyptian pharaoh, Dracula and Napoleon, they decide to isolate themselves from the world and start a new life in Antarctica.
By 1968, this lack of a master has them spiralling down into a deep and utter depression, motivating Minion Kevin to set out to find a new master. He is joined by Minions Stuart (who was unwittingly selected) and Bob (due to a lack of volunteers).
How a movie where the main heroes speak in a nonsensical jangle of patois (definitely some Tagalog in there, I swear) kept the kids in the theater mostly silent throughout its runtime is testament to its comedic value. Everybody understands physical comedy, and the Minions excel at it in direct proportion to their failures as, well, sycophantic flunkies – Stuart, Kevin, and Bob (all mostly voiced by Pierre Coffin) are lily-colored Three Stooges for all intents, and boy are they even better at pneumatic self-injury.
As Minions Kevin, Stuart, and Bob venture out into the world to find a new evil boss for their brethren to follow, they eventually discover that there is something called a Villain Convention, where the world's most notorious rogues congregate to socialize and network.
The trio embarks upon a thrilling journey that ultimately leads them to their next potential master, Scarlet Overkill (surprisingly aptly voiced by America's sweetheart Sandra Bullock), the world's first-ever female super-villain. They travel from their Antarctica HQ to 1960s New York City, on to Florida, and then end up in mod London. Soon the trio are in the battle of their lives where saving all of Minionkind from annihilation is also at stake.
My favorite scene is when the trio of Minion heroes hitch a ride to the Villain Convention with what looks like an all-American down home family led by patriarch Walter Nelson (Michael Keaton) who turn out to be scoundrel wannabes; they proceed to rob a bank to the Minions' shock and eventual delight. The twist was inspired and actually showed a nice contrast in ethics between what normal humans found exhilarating and illegal as opposed to the purity of service and moral grayness that the Minions inherently possessed: a species of mischief (albeit bumbling misbehavior) that only nudges on the verge of permanent harm.
Illumination Pictures CEO Chris Meledandri opines: "They're not just adorable. They're so appealing because of this contradiction between their aspiration to be bad, and their essential nature that makes them so good. We all have that side to us." Which is likely how the Minions became the production studio's official masocts.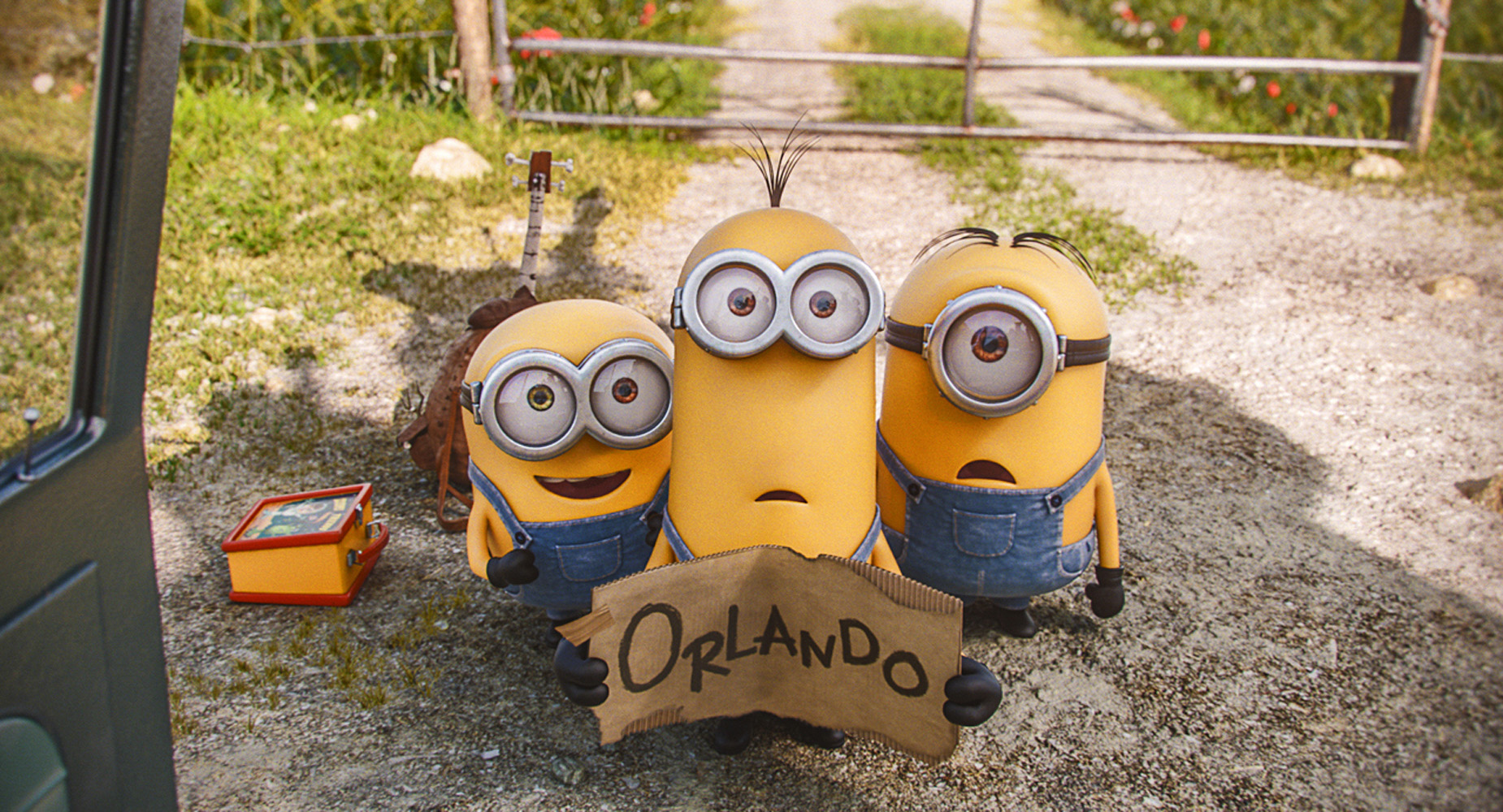 When it comes down to it, the Minions only wish to serve and the class of evil they end up in service to directly reflects on their actions and thoughts.
Kevin, Stuart, and Bob are great representations of the yellow team and their shades of personality. Word to the wise: Don't let them steal your bananas.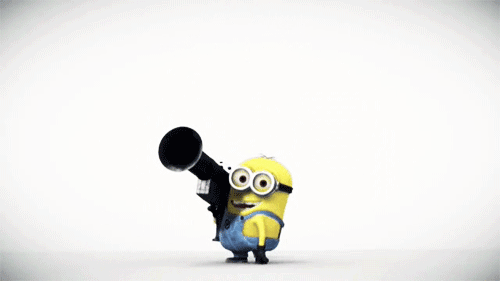 Loves firearms, rockets, and explosives, is taciturn and easily overexcited. Hates waiting. In the first Despicable Me, Dave was the Minion who fired his bazooka too early when Gru was about to reveal his newest nefarious plan. You might say he's also trigger-happy.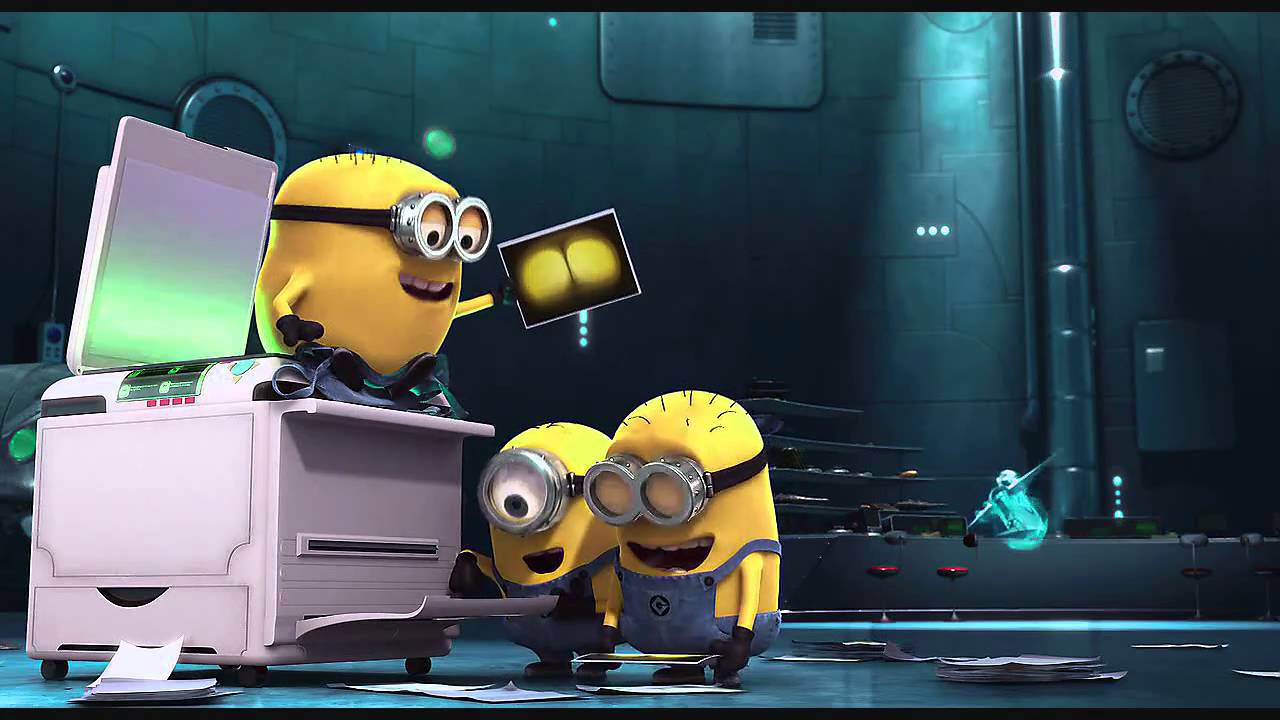 The frowning clown that can turn frightful. Full of mischief and plans for pranks, he's been seen photocopying his big ass in the first Despicable Me with Jerry and Stuart.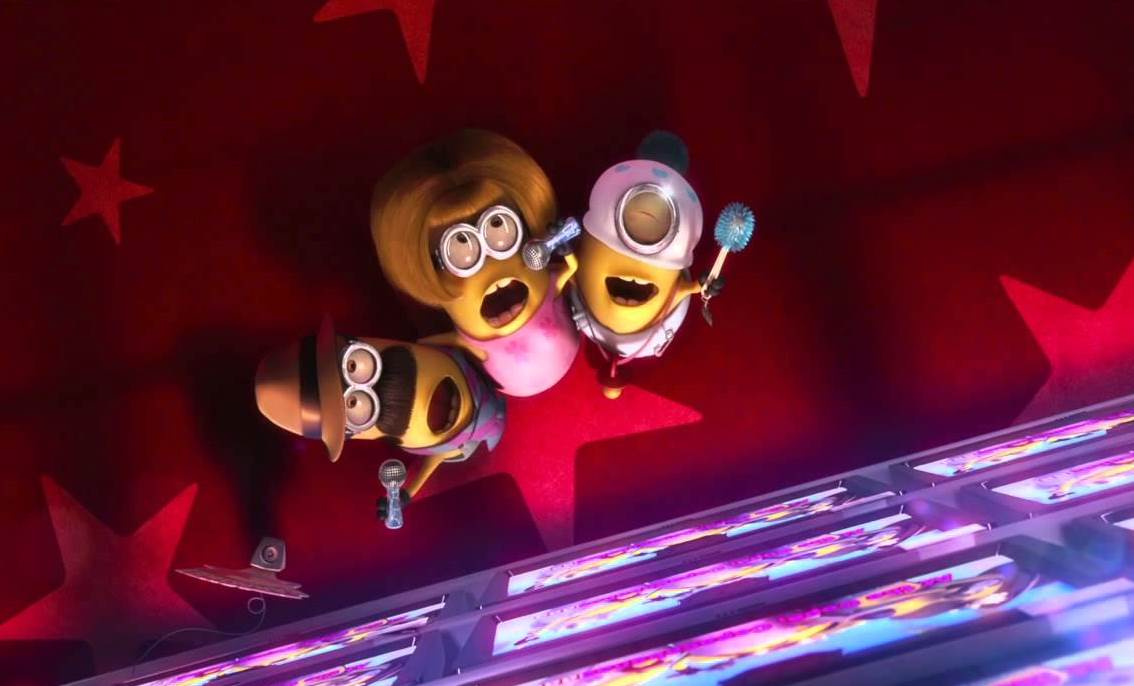 Outgoing, flamboyant, and extroverted! Mark is the joyful, fashionable center of attention. He's also an extremely talented singer. When a trio of Minions were sent by Gru to acquire a toy for Agnes, Mark was the one who discovered the videoke mic and sang his heart out in front of dozens of TV screens.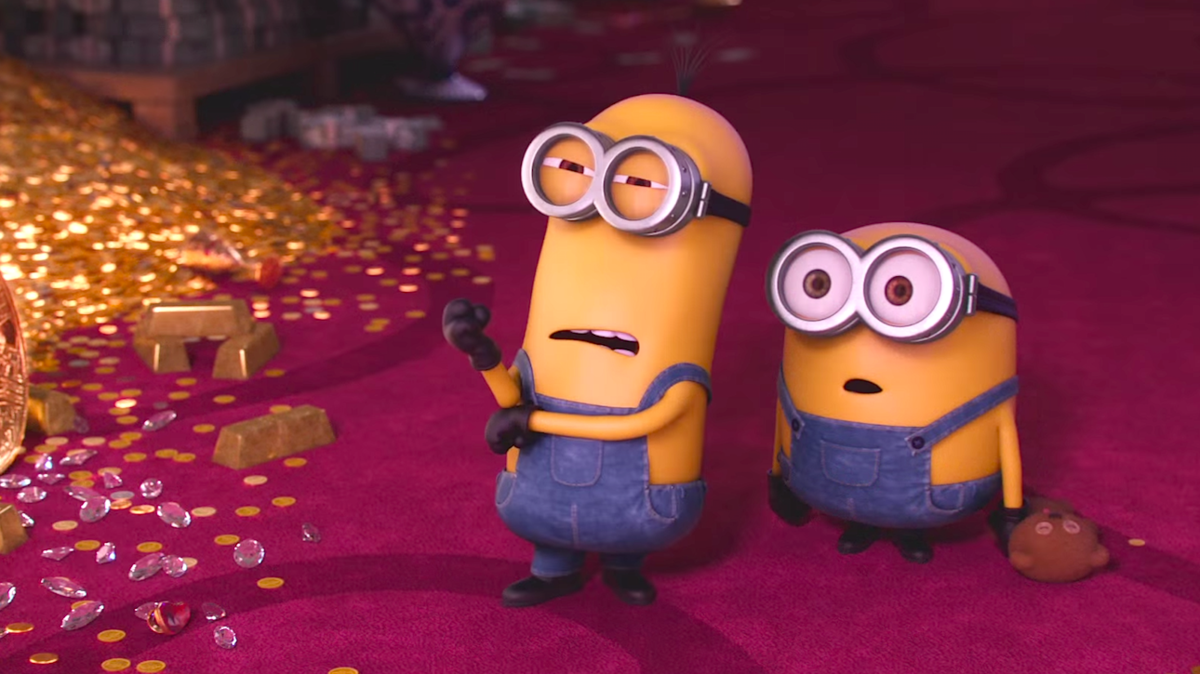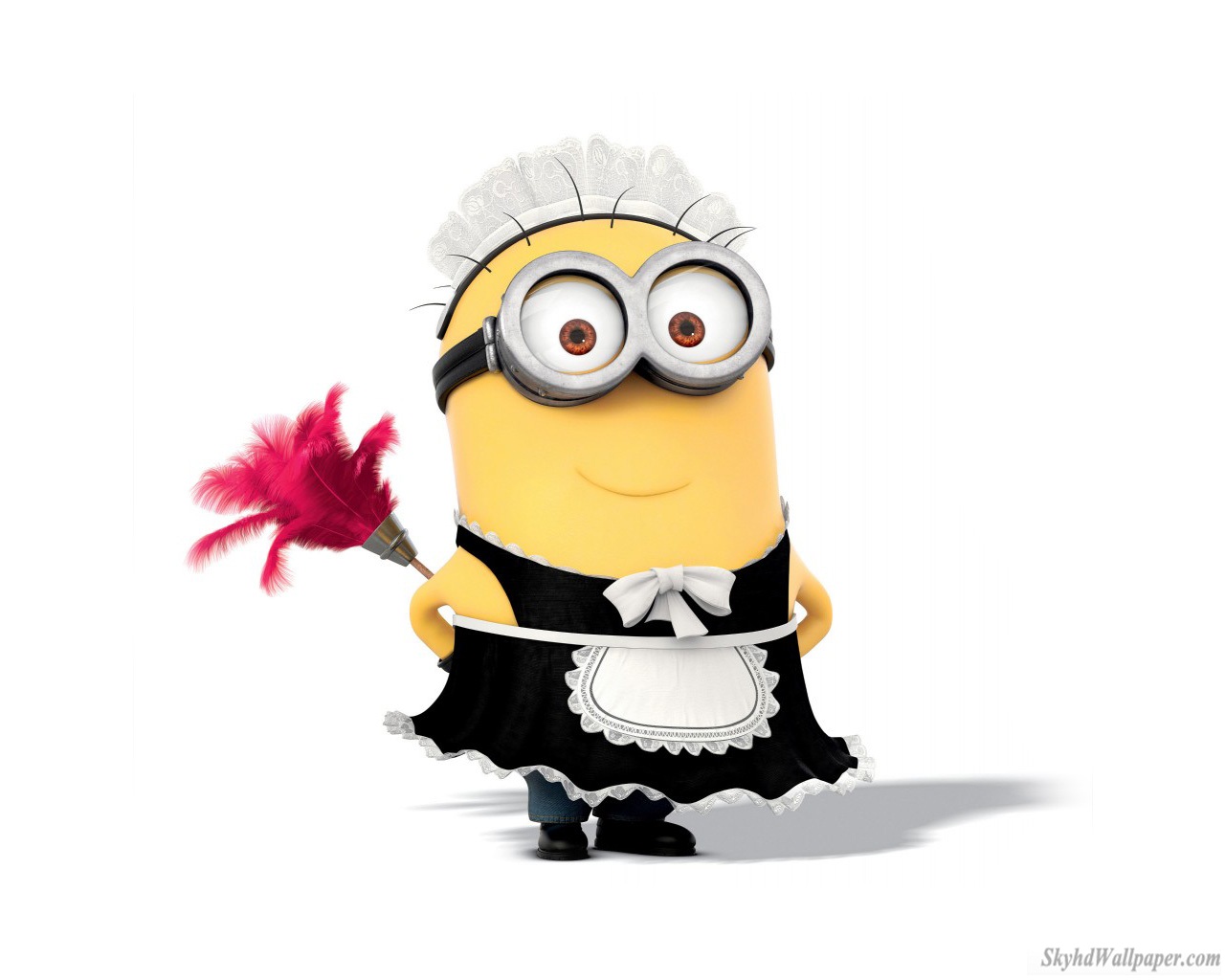 Phil may look like Stuart but while he's got none of the guy's chutzpah or talent, what he does have is happiness and enthusiasm. You can always count on Phil to do anything with a smile, no matter how absurdly suicidal or embarrassing or weird. He's a natural follower and his template is likely the model for most of the rank and file of Minionkind. He's also disarmingly endearing, but a few notches lower than Bob's prepossessing charm.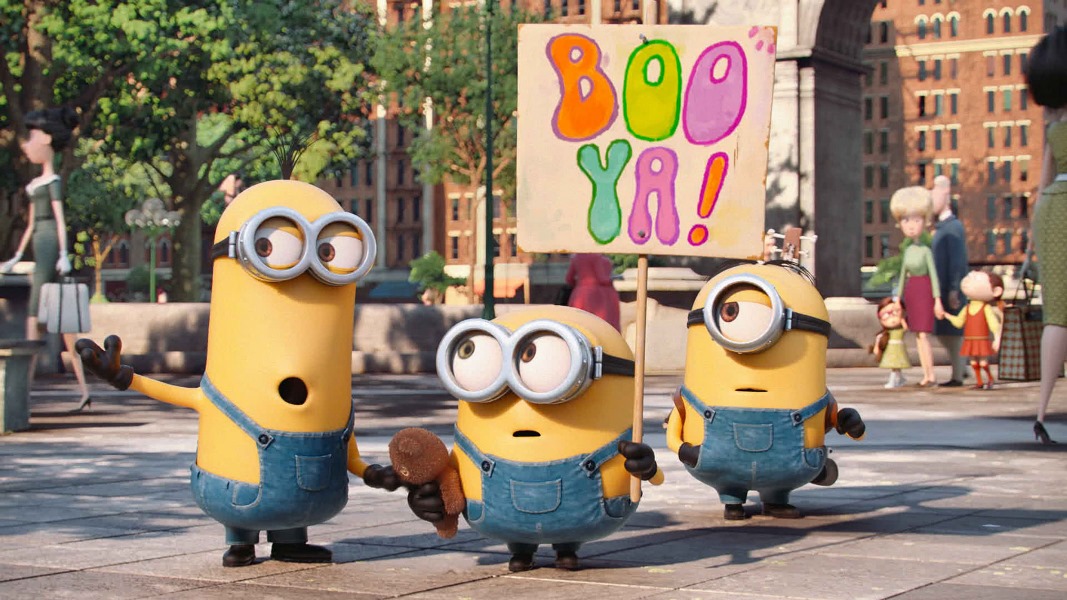 Small, cuddly, and cute as a button, with one green eye and one brown eye. Bob is the innocent and eager "little brother" of the Minions; a bit too eager to volunteer for anything, actually. He embodies unconditional love for everyone and everything, and is a little nervous to go on an unknown journey with Stuart and Kevin. Don't take his teddy bear way from him or you'll never hear the end of it.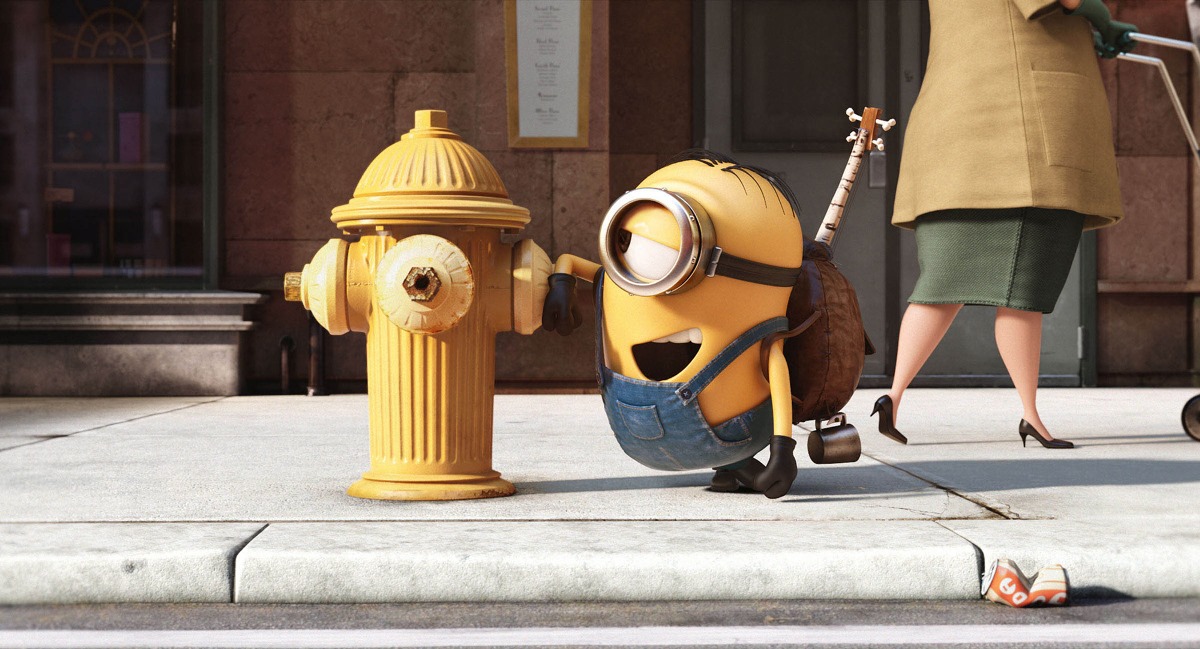 Where are the bananas? This guy is the "middle brother" of the Minions who feels hungry, mostly, and loves being a rebellious guitar player. Although the perennial adolescent has a short attention span and is a bit apathetic about the mission (he was actually asleep when his brothers decided to raise his hand to volunteer for the expedition), he will certainly help Kevin and Bob find the biggest, baddest villain to serve. He can also shred a mean ukulele.
Ah the Alpah-Minion. Kevin is the proud and protective "big brother" who knows that Minions without a master are Minions without a purpose. It's Kevin who steps up and ventures out into the world with Stuart and Bob to find a new evil boss for his brethren to follow. Leadership has its perks but mostly it's a burden that weighs heavily on those who take it on themselves to carry it.
"Minions" is currently screening in Metro Manila theaters in 2D and 3D. All pictures courtesy of Illumination Entertainment.