Some of you have probably thought at least once that Korean celebrities look so much like each other. But when you look closely, as the drama goes on or as you go deeper into an idol group's fandom, you realize that nah, they have rather distinct features. And yet there are some celebrities that reaaaaally just make you want to ask them: are you guys twins, siblings, or even just cousins? Because they look so similar to each other that they'd make you double-take.
Park Hyung Sik and Ji Sung
park ji sung & park hyung sik pic.twitter.com/cOMs6aSDwF

— ً (@kdramablooms) July 5, 2020
Park Hyung Sik started his career as a member of the boy group ZE:A. When he dabbled in acting and he started gaining recognition in dramas like Strong Woman Do Bong Soon and Hwarang, viewers started asking if he could play a younger version of Ji Sung of Familiar Wife and Kill Me, Heal Me fame. They're only 15 years apart, so they'd be more like siblings or cousins or uncle and nephew, yes?
Kim Min Jae and Yeo Jin Goo
I am today's years old when i realize that kim min jae is different from yeo jin goo. pic.twitter.com/1a0Zj3Uw8L

— Cami休美 (@worldwdepretty) March 15, 2020
These two boys look so much like each other that we're still wondering why they don't have a drama together where they star as twins. Even if Kim Min Jae (Goblin, Romantic Doctor Teacher Kim Season 2) is a year older than Yeo Jin Goo (Hotel del Luna, The Crowned Clown), the two have actually shared some university classes, due to Kim Min Jae taking off a year.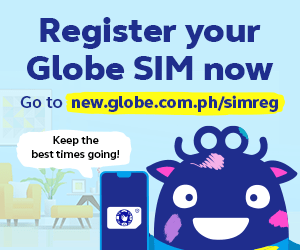 Yoona and Krystal
do you guys just ever think about how Yoona and Krystal had the SAME hair length around the SAME time

and yet…STILL NO PHOTOSHOOT TOGETHER pic.twitter.com/USGpvfTDr4

— li #readSHINE (@stanjsyj) February 21, 2020
While Jessica has split from the girl group Girls' Generation (a.k.a. GG or SNSD), her sister Krystal, member of girl group f(x) who also starred in several dramas like The Heirs, could still be mistaken to have a sister in GG — that is, Yoona. Krystal and Yoona look more alike — almost twins! — than Krystal and Jessica. They even cut their hairs to the same length at one point.
Suga and Woozi
#suga #woozi pic.twitter.com/Vfx7urej3q

— サンシャイン ✨ (@ss___668) November 15, 2020
Both great producers. Both talented performers. Both with so much love for music. And both nearly the same height. Fans of boy bands BTS and Seventeen have been waiting for a collaboration between BTS' Suga and Seventeen's Woozi for years. At this point, even just an interaction beyond this accidental photo would do.
woozi and suga twins pic.twitter.com/8SnbWwDwWs

— ᴮᴱAika ⨟本 (@teeheeboohao) November 10, 2020
Park So Dam and Kim Go Eun
Okay but am I the only one who thinks park so dam and Kim go Eun kinda look similar? Or am I tripping pic.twitter.com/bnan0Lonvv

— ⅁oblıns ᴡɪғᴇ (@kdrama_archive) September 26, 2020
Remember when Kim Go Eun played so many roles in The King: Eternal Monarch? What if Parasite's Park So Dam played those roles alongside her? Or you know, maybe we could just get a drama featuring badass sisters about to take over the world and the audience's hearts.
Seo In Guk and Yook Sung Jae
Seo In Guk-Yook Sung Jae
Seo In Guk cocoknya jadi hyungnya Yook Sung Jae kali yaaa..
Duh.. muka mereka itu loh unyu2 bangeetttt pic.twitter.com/rWmLwQKzvP

— Korean Drama Movie (@K_DramaIndo) October 13, 2016
Boy band BTOB's Yook Sung Jae (Goblin, Who Are You: School 2015) look so much like the younger, more mischievous brother of Seo In Guk (Reply 1997, Shopaholic Louis) that an ahjumma Yook Sung Jae encountered at a street market thought he was Seo In Guk. Even their picture together looks like a photo of a kuya humoring his very makulit bunso.
Kim Woo Bin and Hong Jong Hyun
Hong Jong Hyun and Kim Woo Bin is brother from another mother pic.twitter.com/dKpnFuUk6E

— (@nisrinac_) July 2, 2020
Kim Woo Bin (The Heirs, School 2013) and Hong Jong Hyun (Moon Lovers: Scarlet Heart Ryeo) both started as models, then turned to acting, and found one of their most memorable roles in villains. So it's kind of funny that they look like long-lost brothers. Aaand they're actually really close friends offscreen, almost as if they're brothers. Maybe they were in their previous life.
Seo Kang Joon and Woo Do Han
When you say 'dual role', Seo Kang Joon and Woo Do Hwan comes to my mind.

They both did an excellent job in portraying dual role. ❤️#TheKingEternalMonarch #AreYouHumanToo #kdrama pic.twitter.com/F7Zsgi6NLn

— queen (@Queenputito) June 14, 2020
It's interesting how Seo Kang Joon played two roles in Are You Human, Too?: an innocent robot and the arrogant human the robot was designed after; while Woo Do Hwan also filled a dual role in The King: Eternal Monarch: a strict, no-nonsense king's guard and his clumsy police detective equivalent in an alternate universe.
seo kang joon and woo do hwan are literally the same person pic.twitter.com/hJomFdUp3e

— ♡얼쑤!♡ (@taemuruk) August 9, 2018
Which other Korean celebrity pairs look so much like each other? Tell us below!