However you feel right now, there's always a Korean drama that can match how you feel. With  well-written plots and emotional, sometimes provocative, scenes—these k-dramas really know their way through the audience's hearts.
So whether you currently want to feel more in love or just want to to remind yourself of the wonders of young love, here are the Korean dramas you can binge-watch:
School Series
This drama series is close to the hearts of many since its debut in 1999, and its standalone seasons portray relatable high school shenanigans and, of course, love stories. If you're still in high school, the struggles and dilemmas of being young will definitely hit you. But if you've already graduated from that, this series will make you miss that special time in your life, especially with that young love you had.
Heirs
This drama may have the typical Cinderella-meets-chaebol-son plot line, but that won't stop you from loving its star-studded ensemble and the interesting character conflicts. The family and school dramas were relentless, but its kilig scenes didn't frustrate. Aside from having the ultimate heartthrob Lee Min Ho, trust us, you will basically love every character in this drama.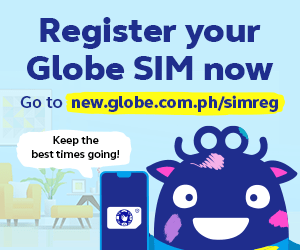 Dream High Series
This series depicts what it's like to be in love while chasing your dreams. The characters are well fleshed out, and the wonderful music sung originally by the cast will give you all the feels. You'll really feel good after watching this series, and maybe you'd even want to write a song for bae.
Boys Over Flowers
While this drama is a little  mainstream, we can't deny that it put us through a roller coaster of emotions when it was shown years ago. Sure, the F4 mold is apparent here, but a lot of scenes here will not disappoint and it will make you feel good about being young and in love.
Playful Kiss
Playful Kiss is a very relatable drama for those with a huge crush on someone who doesn't like them back. And what makes us feel good about this is how the lead girl slowly ended up with the guy of her dreams despite all odds. Not convinced? Try watching the first few episodes and we bet you'll finish it in one sitting while clutching your pillow.
Goong/Princess Hours
This is the love story of two high school students who got married when they barely knew each other. The guy is actually the crown prince of Korea, and he needs to wed the girl—who is  an ordinary citizen—to fulfill his grandfather's promise to the girl's family. The plot may sound dragging, but this drama is actually very charming, and delivers the cuteness of a romance between two people who found love despite trying to get away from it.
The Reply Series
Reply is an anthology drama series that revolves around a group of friends and their stories from two different timelines. The series is set in the 90s, that's why it  resonates not only with today's youth, but also with those who'd like to remember what it feels like to be young again. So if you want to know how courtships and relationships go back in the day (that is, without android and internet), this drama is for you.
Weightlifting Fairy Kim Bok Joo
This drama  purely captures the feeling of being young and in love for the first time. You'll wax nostalgic here, reminiscing what it was like when you had your first love: the petty fights, cheesy remarks and even the sneaky kisses. Ah, young love. You'll see yourself (and even bae) on the characters and their conflicts. It's a show you will watch again and again whenever you feel like you need a reminder of how amazing youthful love was like.
Have you seen any of these dramas? Share us your reactions in the comments section below!